Vandy Vape Pyro V4 RDTA $23.39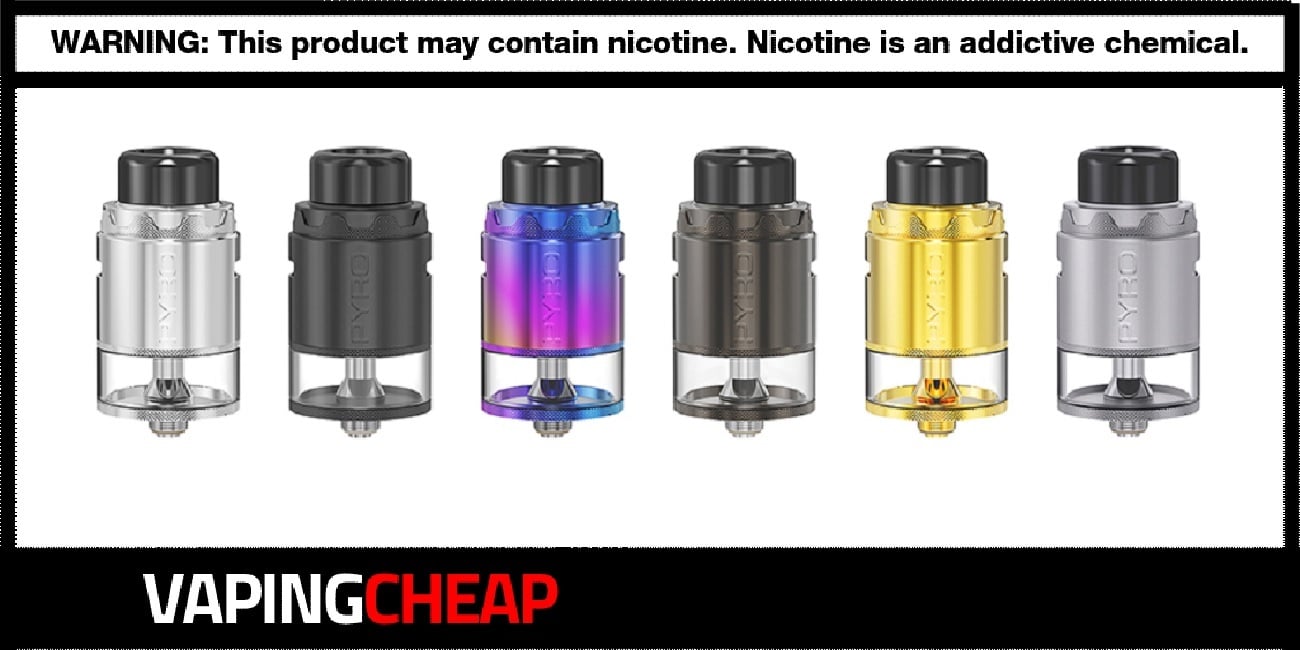 Here's where you'll find the best deals and discounts for the Vandy Vape Pyro V4 RDTA. Buy one of these atomizers for as cheap as $23.39 after using the discount code "Pyrov4". It's now in stock at a US shipper for $26.10 with code "HARDWARE10". There's six different color options you can choose from including stainless steel, gold, rainbow, black and more.
Vandy Vape's Pyro V4 has some major improvements when compared to the Pyro V3 RDTA. Firstly, it's slightly larger, sporting an overall diameter of 25.5mm. Also, it has large e-juice capacity at 5ml with an easy-to-use side fill design. An awesome feature of the fill port is the locking mechanism which keeps it sealed, which means you won't be getting any leaking, perfect for taking with you when on the go.
Additionally, when it comes to building the Vandy Vape Pyro V4 RDTA Tank, it couldn't be easier. It sports a dual coil postless build deck that allows you to drop the coils in place. Once they're installed, you can easily position your coil to your preference Lastly, this tank atomizer has an adjustable top airflow design that hits the coils in three directions for excellent flavor.
Whether you enjoy these style atomizers or a fan of the previous version, you'll want to check out the Pryo V4 RDTa by Vandy Vape. It definitely has come a long way from the previous versions, making it the best yet!
Vandy Vape Pyro V4 25.5mm RDTA Features:
Primarily constructed from stainless steel material
Overall diameter: 25.5mm
Maximum e-juice capacity: 5ml
Side fill design
Locking mechanism
Dual coil postless build deck
Adjustable top airflow
510 connection base
What's Included:
Vandy Vape Pyro V4 RDTA
Gold plated 510 connection pin
Accessory Bag
Extra Tank Section
Triple Fused 0.41 ohm Clapton Coils
Instruction Manual
Coil Tools