Smok Morph Pod-40 Kit $16.99 (USA)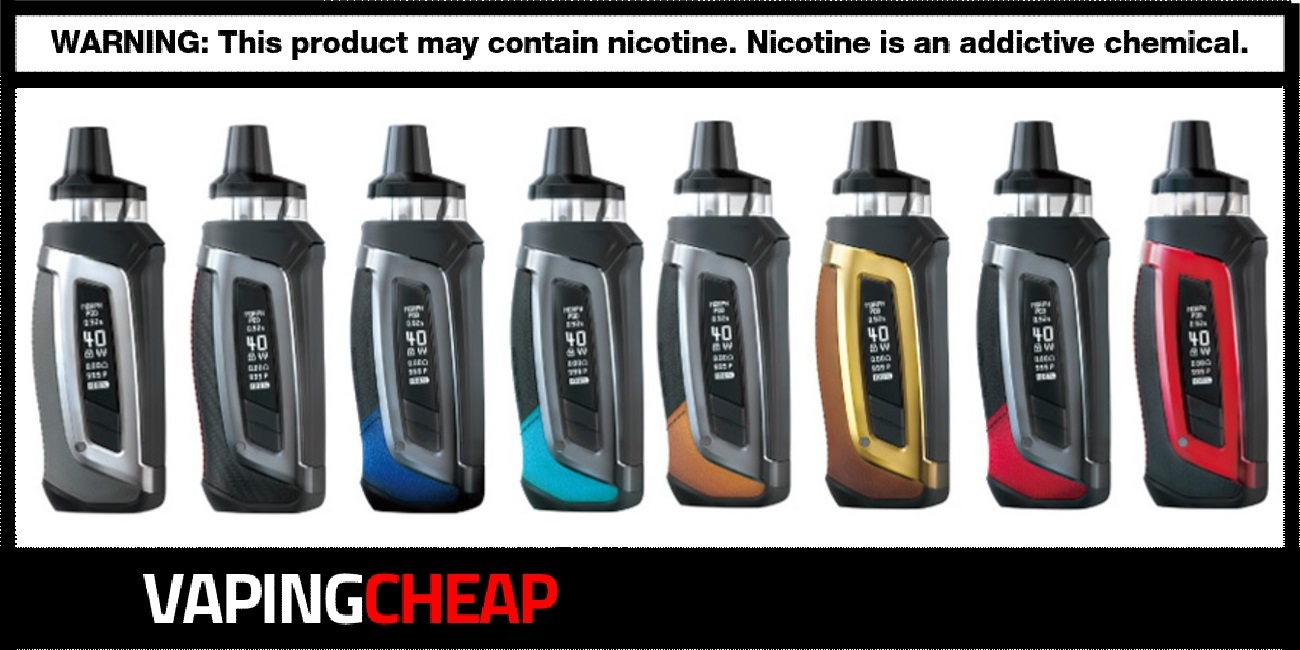 Here are the absolute best deals and discounts to buy the Smok Morph Pod-40 Kit. Buy one from a USA based store for only $16.99 after using the code "Morph40". There's six different color options for you to choose from including Black/Red, Grey, Black Carbon Fiber, and more.
The Smok Morph Pod-40 is a highly ergonomic device that features a unique arch design making it incredibly comfortable to hold. Additionally, it utilizes a large internal 2000mAh battery that can be charged with a USB Type-C cable, ensuring a quick charge. Smok's Morph Pod-40 Kit also features fully adjustable wattage. You can vape between 5w to 40w.
Now, two features that makes it stand out from the other pod vapes that's on the market aside from the unique shape is the firing bar and screen. The 0.91 inch display can rotate horizontally or vertically depending on how you hold it, which will certainly make your experience that much more convenient.
Included with the Morph vape pod is a single refillable pod cartridge. This pod holds a maximum e-juice capacity of 3.7ml and can be filled from the top. There's two different coil heads that come with this kit too.
The first is a 0.4 ohm mesh coil and the other is a triple 0.6 ohm coil. What's great about the Morph pod cartridge is that it's compatible with the entire Smok RPM Coil line, so you've got plenty of options. Lastly, the Smok Morph Pod-40 Vape Kit has an adjustable airflow system that's located at the top.
While it's yet another pod mod to add to Smok's vast lineup, it's definitely a great addition. It's unique form factor, ease of use and coil compatibility makes it a solid option for those who want a medium powered pod vape.
Smok Morph Pod-40 40w Vape Kit Features:
Built-in 2000mAh battery

Can be charged with a USB Type-C cable

Maximum wattage output: 40w
0.91-inch display screen
Large fire bar
Ergonomic design
Adjustable airflow
Tons of safety features
Morph Pod-40 Cartridge

Maximum e-juice capacity: 3.7ml
Top fill design
Compatible with the whole Smok RPM Coil Family
Comfortable mouth piece
What's Included:
Smok Morph Pod-40 Kit
Refillable Pod Cartridge
USB Type-C Cable
0.4 ohm mesh coil
User Manual
0.6 ohm triple coil