Hellvape Hellbeast RDA $18.49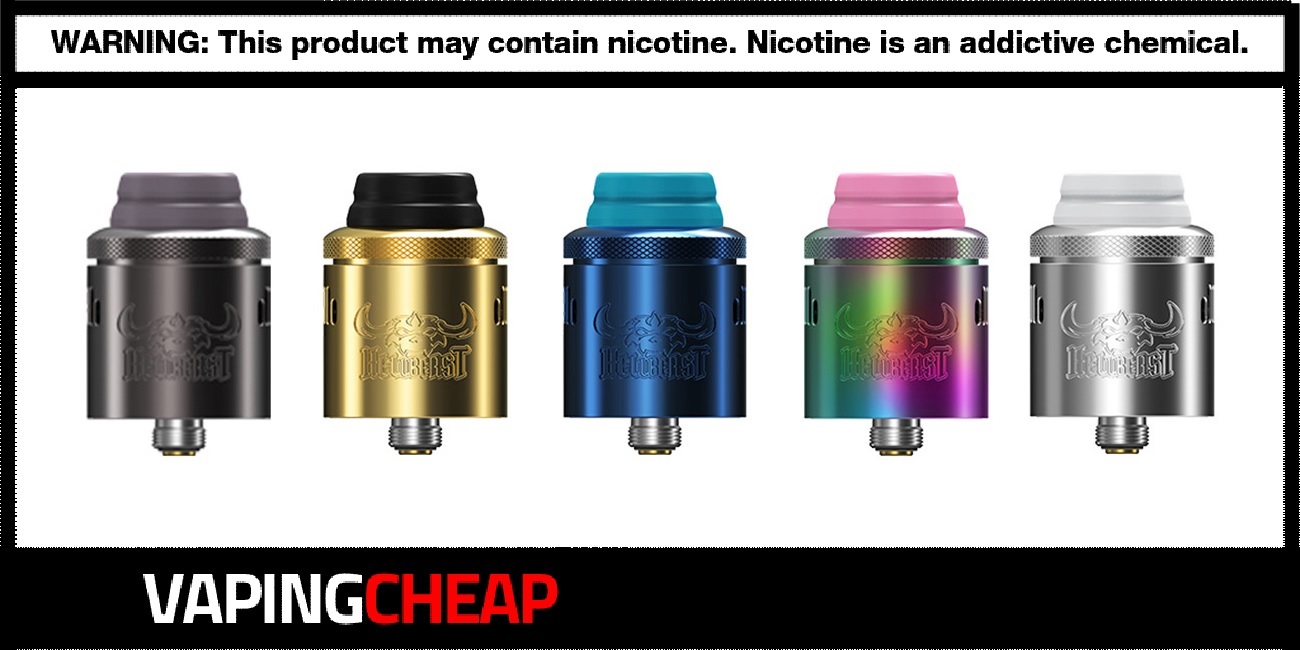 Here's a few excellent discounts for the new Hellvape Hellbeast RDA. Buy this 24mm atomizer starting from only $18.49 after using the coupon "HHR". It's now released at a US shipper for $27.00 after using the code "VC10". You can pick between 7 different color options including Stainless Steel, Gunmetal, Rainbow, Blue and more.
Hellvape is finally launching a new rebuildable, the Hellbeast RDA. It has an overall diameter of 24mm and includes gold-plated BF pin, so it'll pair well with all squonk mods. Pre-installed, you'll also get a wide bore drip tip, but shaped ergonomically, making it very comfortable on the lips. Not to mention, these won't get hot on you!
A unique feature the Hellbeast RDA has that makes it different from other RDAs is by far the build deck. It sports a four post dual coil build deck, but is different from what we've seen before.
This design makes it quite easy to build on, but it's even easier to remove the coils. Lastly, the Hellvape Hellbeast RDA features an amazing trinity stepped honeycomb top/side airflow design, which is fully adjustable. Its design will not provide multiple airflow options, but is smooth and is set to deliver excellent flavor.
With all of its unique designs, the Hellvape Hellbeast RDA 24mm is definitely going to be a favorite among many vapers. You can't go wrong for how cheap the sale price is!
Hellbeast 24mm RDA by Hellvape Features:
Stainless Steel Construction
Overall Diameter: 24mm
Unique 4 Post Build Deck
Gold Plated 510 Connection Pin
BF/Squonk Pin Compatible
Ergonomic Drip Tip
Adjustable Top/Side Airflow Design
Seven Color Options Available: Stainless Steel, Black, Gold, Blue, Gunmetal, Rainbow and Matte Full Black
What's Included:
Hellvape Hellbeast RDA
Squonk Pin
Two Cotton Strips
Accessory Bag
Screwdriver
Sticker
Fused Clapton Coils
Coil Cutting Tool
User Manual