Savage EJuice Sale! Exclusive 30% Off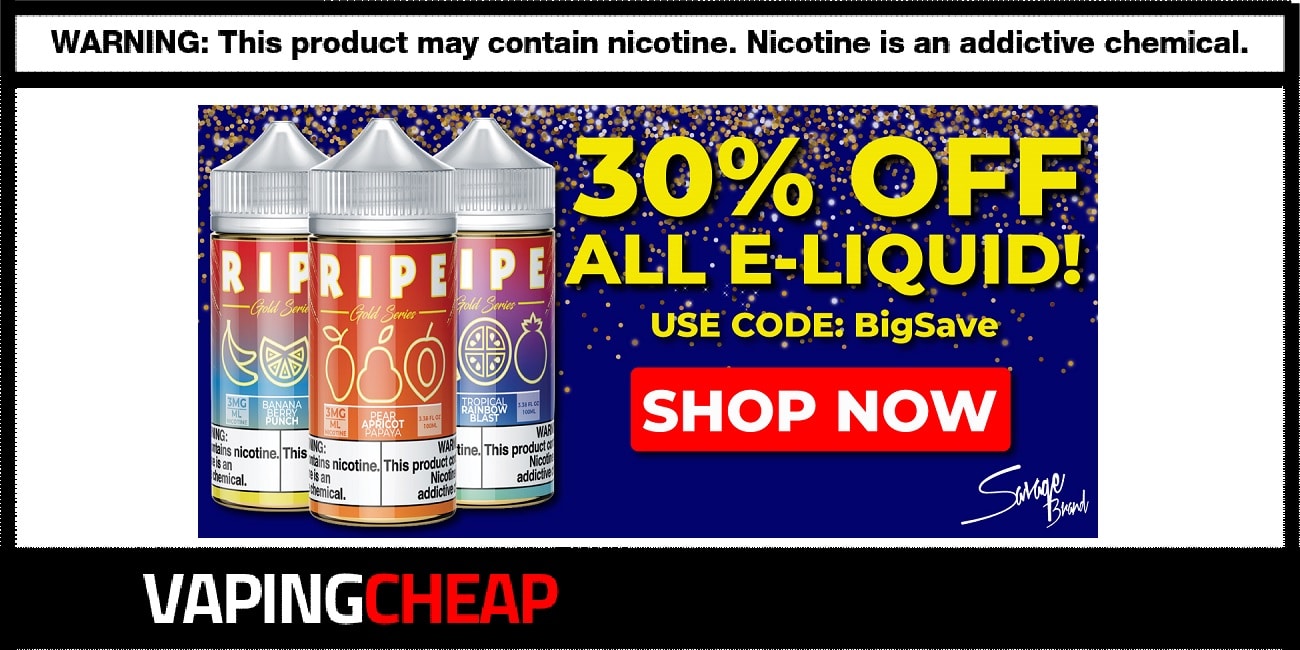 Here's an exclusive sale for Vaping Cheap readers! Save 30% off all e-liquid at Savage using the coupon "BigSave". There's plenty of delicious flavors to choose from in larger 100ml bottle sizes, so you can stock up for cheap!
With our exclusive Savage EJuice Sale, you'll be able to save a whopping 30% off all of their vape juices on the site. This includes popular flavors from their Cream Collection, Ripe Collection, Ripe Gold Series, Sweet Collection and even their Limited Edition!
As mentioned before, there's big 100ml bottles, but for you vapers who're into mouth to lung vaping, they've got a selection of salts available as well. Nicotine strengths include 0mg, 3mg and 6mg freebase, and 35mg or 50mg in salt.
If you enjoy fruit or dessert flavored e-liquids, you'll definitely want to check out this sale at Savage EJuice. Many vapers love their flavors not only because their tasty, but the prices won't break the bank either!
Savage E-Liquid Sale Details:
Exclusive Savings
Take 30% off all vape juices
Huge selection of flavor options from many lines

Ripe Collection
Limited Edition
Ripe Gold Series
Cream Collection
Sweet Collection
Ripe On Ice

Available in 100ml or 30ml (salt) bottle sizes
Nicotine Strengths Available

0mg, 3mg, 6mg Freebase
35mg, 50mg Salts
More Great Vape Deals...
---
Vapefly Nicolas MTL Tank $10.59
For a limited time only, the Vapefly Nicolas MTL Tank is now on sale right here for only $11.99! No coupon code required! The colors available[...]