Savage EJuice Sale! 50% Off All Ripe Collection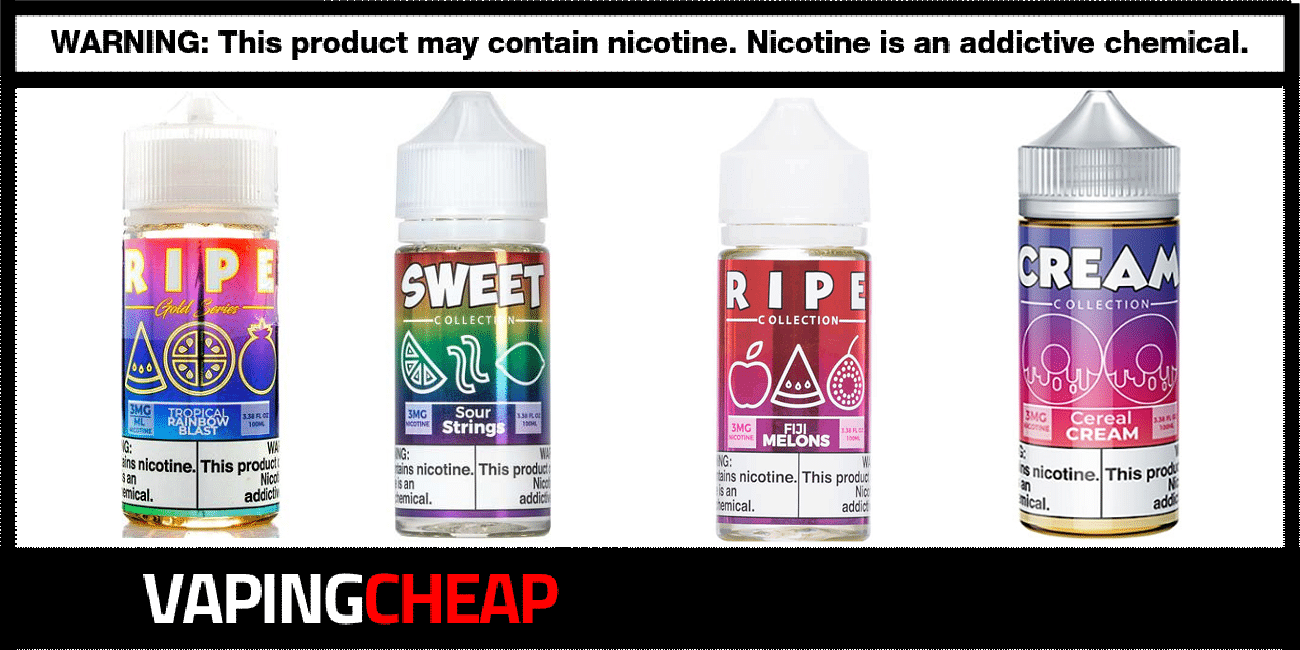 Here's an amazing sale over at Savage EJuice! Take a massive 50% off all Ripe Collection vape juices, including both 100ml and 30ml bottles using code "BFCM3".
With this limited time Savage EJuice Sale, you'll be getting big discounts on the popular Ripe 100 Collection by Vape 100. This includes their popular Sweet Collection, Cream Collection, Limited Edition and even their latest Gold Series! What's even better is that this time around, you'll not only be able to save on their large 100ml bottles, but their 30ml salt bottles too!
For each flavor option available, you've got these freebase nicotine strengths to choose from: 0mg, 3mg and 6mg. When it comes to salt, you can choose between 35mg and 50mg. Their freebase flavors do have a high VG blend, and their salts are blended perfectly for mouth to lung vaping.
For you vapers looking for tasty flavors at a discount, then look no further! This sale is only valid through the next few days, so definitely take advantage while you can. At 50% off, you can stock up on your favorites for a while.
Savage E-Liquid Sale Details:
Save 50% off All Ripe Collection
Includes Both 100ml & 30ml Salt Bottles
Huge selection of flavor options from many lines

Ripe Collection
Limited Edition
Ripe Gold Series
Cream Collection
Sweet Collection
Ripe On Ice

Nicotine strengths available

0mg, 3mg, 6mg Freebase
35mg, 50mg Salt

Limited Time Sale
More Great Vape Deals...
---
Asmodus Lustro Box Mod $24.99
Temperature Control Box Mod The Asmodus Lustro Box Mod is now in stock and on sale right here for only $36.00 using coupon[...]