OFRF NexMesh Replacement Coils $8.99 (USA)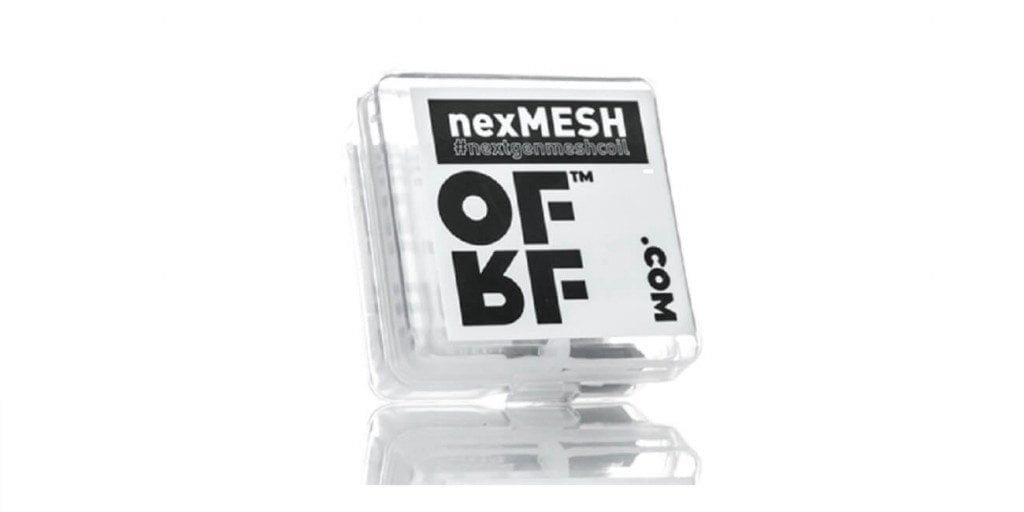 Vape Accessory Sale
The new OFRF NexMESH Replacement Coils are now in stock and on sale right here for only $8.99 using coupon code "VC10"! Free shipping applies to US orders over $49.
The new OFRF NexMESH Coils are specifically designed to pair with the new Wotofo Profile RDA. In addition, these coils come as a 10 pack and inside a plastic container, making it easy to store and organize.
The NexMESH Coils are available in a 0.13 ohm resistance and are constructed out of kanthal wire. What makes these mesh coils even better than the one that come with the Profile RDA is that these mesh coils have three times the density when compared with the original mesh coils included with the Profile RDA. With its increased surface area and micro weave netting design, you'll experience stellar flavor! Lastly, they have a recommended wattage range of 60w – 70w.
All in all, this is an incredible deal for the new OFRF NexMESH Replacement Coils! If you are using the new Wotofo Profile RDA and looking to get even more flavor out of it, then this is a deal worth checking out! Be sure to check this deal out at Vapordna for only $8.99!
Coupon Code: VC10
Product Features:
Comes in a Pack Of 10 Mesh Coils
Compatible With The Wotofo Profile RDA
Constructed From Kanthal A1 Wire
Ohm Resistance: 0.13 Ohm
Recommended Wattage Range: 60w – 70w
Comes In a Plastic Container