Koi Delta 8 Disposable Vape $20.69 (USA)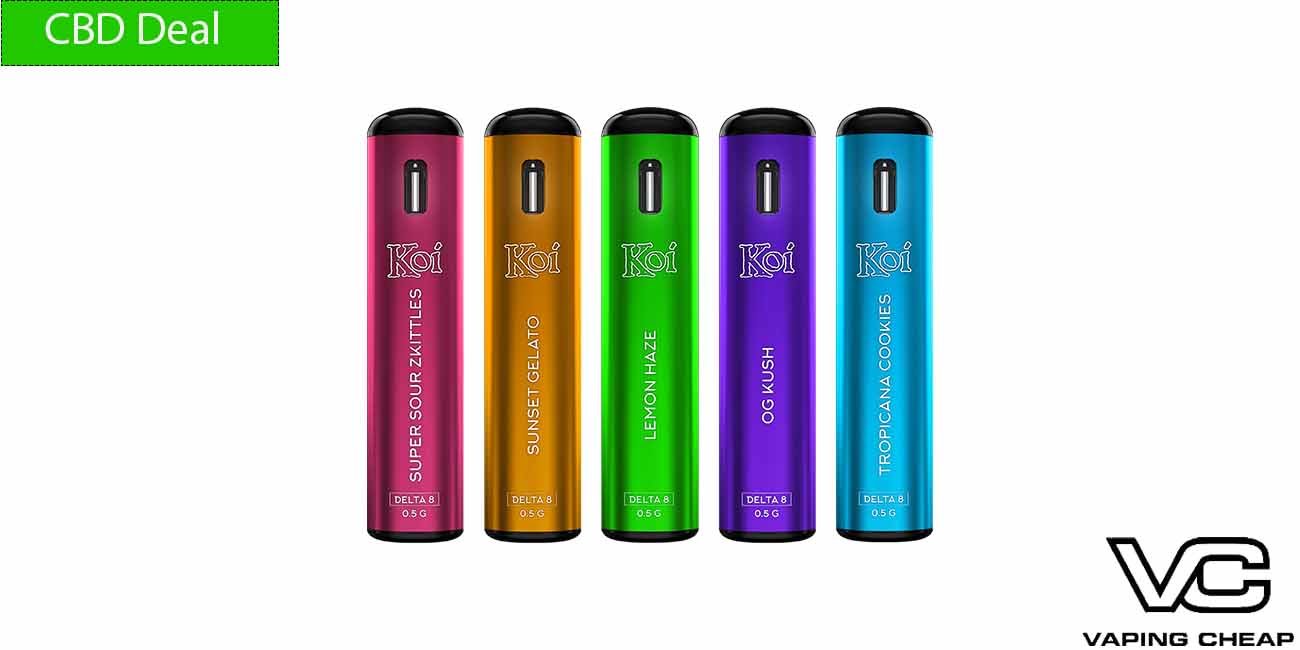 Here's an amazing sale on the newly released Koi Delta 8 Disposable Vape. You can buy one of these devices for as cheap as $20.69 using discount code "VC10". Free shipping is included when spending over $100.
The Koi Delta 8 Disposable Vapes are available in five different flavor options. This includes Lemon Haze, Sunset Gelato, Super Sour Zkittles, Tropicana Cookies and OG Kush. Additionally, each disposable device features a 280mah built-in battery. What's great about each Koi Delta-8 disposable vape bar is that they utilize a ceramic coil, ensuring crisp flavor with each puff you take.
Additionally, each device provides you with a total of 430mg of Delta-8, so you'll get 0.5 grams per bar. They also use Hemp derived delta 8 distillate, terpenes and each of their flavors and batch are third party tested. What this means is that you're going to get a quality product and experience using them. Lastly, each Koi Delta-8 THC disposable consist of different types of strains and dependent on which flavor you choose.
Koi CBD makes amazing products and this new D8 THC disposable vape bar is definitely one that many will enjoy. At the current sale price, it's definitely worth trying out. For more discounts on similar products, head over to our CBD Corner.
Koi Delta-8 THC Disposable Vape Bar Details:
280mah Battery
Ceramic Coil
430mg Delta-8 (0.5 grams per bar)
Five Flavors:

Lemon Haze
Sunset Gelato
Super Sour Zkittles
Tropicana Cookies
OG Kush

Crafted with different strains (dependent on flavor)
Third Party Tested