Artery Pal SE Pod System Kit $8.97 (USA)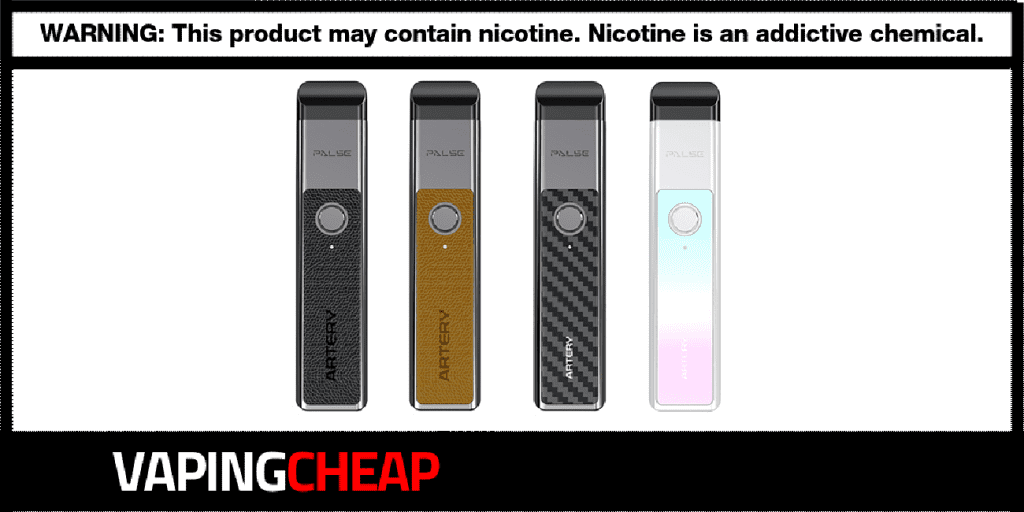 Here's a cheap deal and sale on the Artery Pal SE Pod System Kit. Buy one for yourself from a USA based shop for only $8.97 with code "EXTRA40". It's also on sale for just $17.99 using code "PALSE". There's currently four color options that's available which includes Royal White, Black Leather, Brown Leather and Black Carbon Fiber.
The Artery Pal SE Pod Kit is unlike the other devices that's been released in this series such as Artery Pal 2 Pro. With that being said, it sports a super slim design, and has a built in 700mAh battery. It is primarily constructed of zinc alloy as well, so it's both lightweight and durable.
What's great about this device, and what we've been seeing with some of the latest pod vapes is that it does feature USB Type-C charging. This is not only a much better connection, but can provide a much faster charging speed. In just 40 minutes, you're Pal SE will be fully charged, and you'll be back to vaping. Another great feature is that it can provide a maximum wattage output of 20w.
When it comes to the Artery Pal SE refillable pod cartridges, there's two that's available. Firstly, there's the 1.0 ohm cartridge. Secondly, there's the 1.4 ohm pod. Both are great for mouth to lung vaping. Now, the best part of these pods is that they feature sea grass fiber cotton and purify technology. This means intense, and purer flavor!
Each refillable pod does have a 2ml e-liquid capacity, and fills from the top, just like the Uwell Caliburn. This is definitely a good thing too since you won't be needing to take out the cartridge to fill it. Lastly, the Artery Pal SE Pod System Kit does have an LED light indicator, and a single firing button.
Artery's Pal SE Vape Pod is not only slim and charges super fast, but offers some pretty unique top filling cartridges to deliver a healthier and tastier vape experience. At under $16, it's definitely worth adding to your collection.
Artery Pal SE Pod Vape Kit Features:
Zinc Alloy Construction
Max Wattage Output: 20w
700mAh Internal Battery
Charges via USB Type-C
40 Minute Charging Time
Minimum Resistance: 0.8 ohm
Draw Activated & Firing Button
LED Battery Indicator Light
4 Safety Protections
Refillable Cartridges

1.0 ohm
1.4 ohm
Sea Grass Fiber & Purify Technology
2ml E-Liquid Capacity
Top Fill

Slim Form Factor
4 Different Color Options
What's Included
Artery Pal SE Pod Mod Kit
1 Pal SE Pod
Charging Cable
Rubber Ring
Lanyard
Warranty Card
User Manual
Check Out The Artery Pal SE Review