Innokin GoMax Tube Kit $11.25 (USA)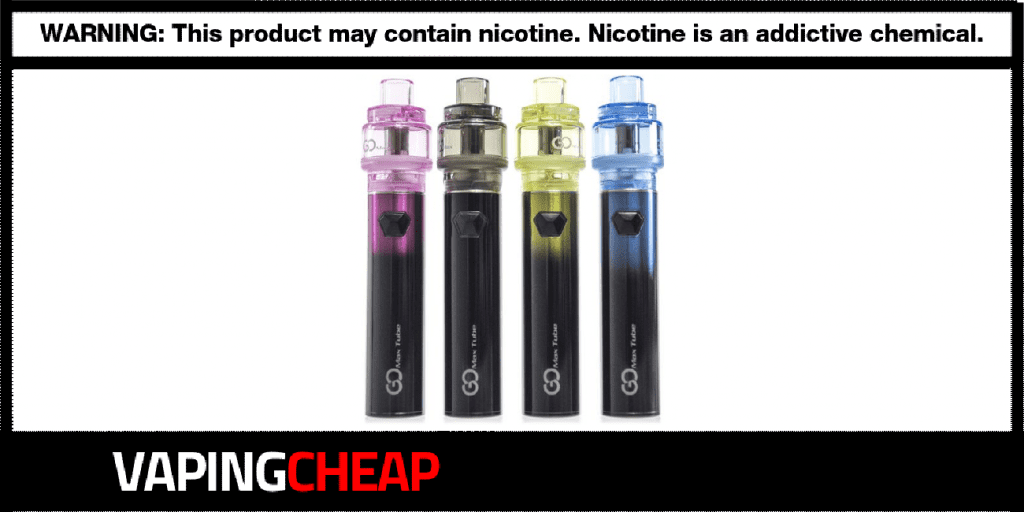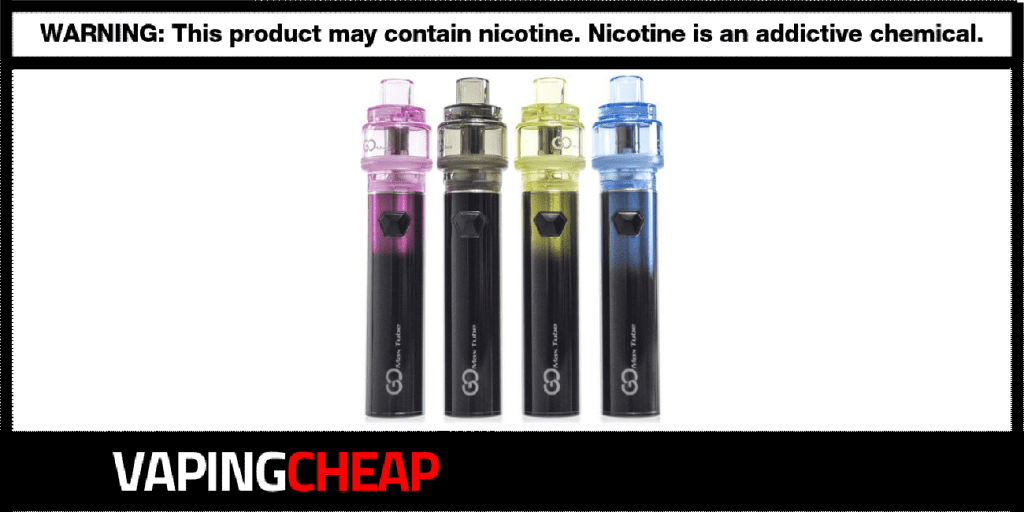 Here's a cheap deal and discount on the Innokin GoMax Tube Kit. Get it for just $11.25 when using the code "MFS10". It's also available from a China based store for only $15.89 with code "vapingcheap". There's various color options you can choose from including Black, Green, Pink, Blue and more.
Innokin's GoMax Tube 80w Kit includes both a battery and tank. The included Innokin GoMax Disposable Tank can hold up to 5.5ml, so you won't be needing to fill too often. In addition, it has a sliding top fill system, making it incredibly easy to fill when on the go. Airflow does come in from the bottom, and it is adjustable, so you can get a full direct lung inhale, or more restrictive when closing it down a bit. What's great about this disposable vape tank is that it has a built in 0.19 ohm mesh plex-3D matrix coil, so you know you'll be getting amazing flavor production, and tons of clouds.
When it comes to the included Innokin GoMax Tube Mod, it's shaped similarly to that of a vape pen, and offers a maximum wattage output of 80w. It does have a built in 3,000mAh battery too, and charges via a micro USB cable.
A single button is right at the top front of the device, making it super easy to use. 5 clicks to turn it on or off, and when it's on, simply click the fire button, and you're vaping away. Lastly, the Innokin GoMax Tube 80w Mod has a LED indicator light, and a bunch of safety features built in.
If you're looking for an easy to use vape starter kit for cheap, then you'll definitely want to check out the Innokin GoMax Tube Kit. It's priced just right, and includes almost everything you need to start vaping.
Innokin GoMax 80w Tube Kit Features:
Innokin GoMax Tube Mod

Maximum Wattage Output: 80w
Minimum Firing Resistance: 0.13 ohm
Voltage Output Range: 3.3v - 4.2v
Single Firing Button
LED Light Indicator
Multiple Safety Features Built In
Threaded 510 Connection
Internal 3,000mAh Battery
Micro USB Charging Port

Innokin GoMax Disposable Tank

29mm Overall Diameter
PCTG Construction
5.5ml E-Liquid Capacity
Top Fill Design
Adjustable Bottom Airflow
0.19 ohm Mesh Plex-3D Coil
What's Included
Innokin GoMax Tube Mod 80w
Innokin GoMax Disposable Tank
Micro USB Charging Cable
2x User Manuals
Check Out The Innokin GoMax Tube Kit Review