Horizon Falcon Beak Kit $31.50 (USA)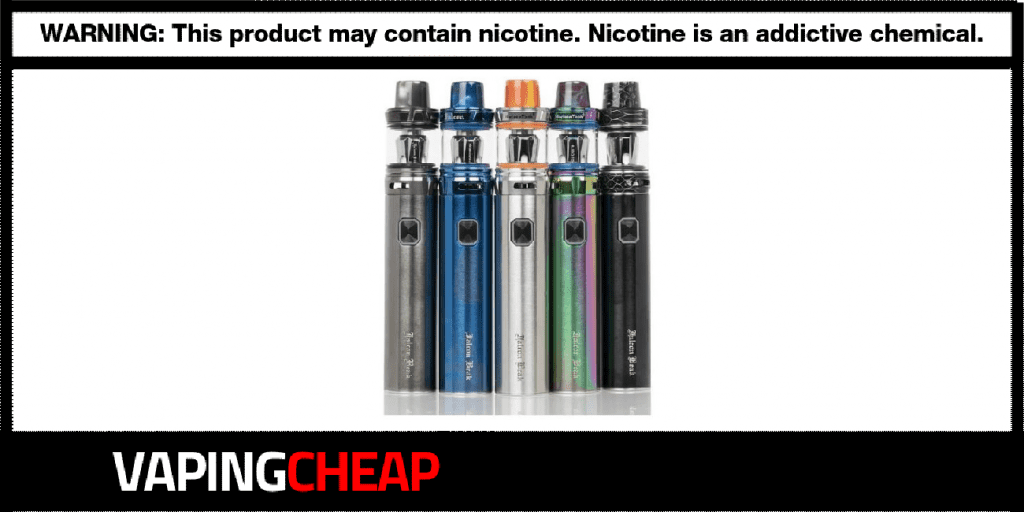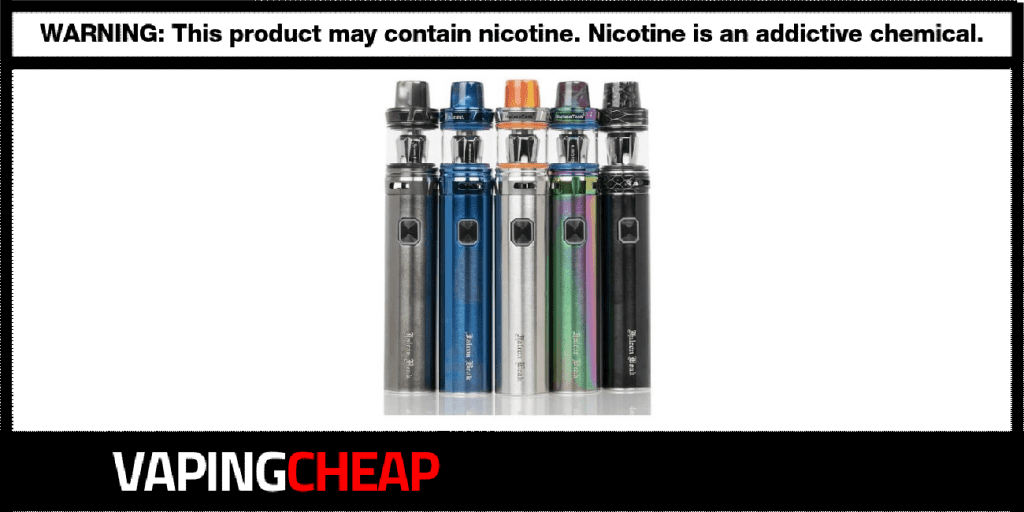 The new Horizon Falcon Beak Kit is now in stock and on sale for $31.50 with code "vapingcheap10". Free shipping applies to USA orders over $50. There are a few colors you can choose from including stainless steel, Gunmetal, Black with Resin Tank and more.
HorizonTech's Falcon Beak Starter Kit includes the Falcon Beak Mod and Falcon sub ohm tank. The included device does have an internal 3,000mAh battery, and can be charged using the included USB cable. In addition, it has a maximum voltage output of 4.2v and a minimum voltage output of 3.3v. Like many other devices like this, it does have multiple safety features built in. Lastly, it features a centered spring loaded 510 connection with a diameter of 25mm.
The included Falcon vape tank is easily one of the best sub ohm tanks to be released within the last year. It has an e-liquid capacity of 5ml or 7ml alongside a top fill design. Also, it features fully adjustable bottom airflow and a wide bore resin drip tip. Now the best feature is definitely the included coil head, which is the M1 0.15 ohm mesh coil. If you haven't tried any mesh coils yet, you're missing out as these give intense flavor production.
If you're looking for a vape starter kit deal that includes both a battery, and vape tank, then you'll definitely want to check out this deal. The Horizon Falcon Beak Kit is incredibly easy to use, and you'll get plenty of clouds and flavor.
Horizon Falcon Beak Starter Kit Features:
Falcon Beak Device

Internal 3,000mAh Battery
Micro USB Port (For Charging)
Maximum Voltage Output: 4.2v
Minimum Voltage Output: 3.3v
Battery Life Indicator Light
Simple Single Button Firing Operation
Many Safety Features Built In
Spring Loaded 510 Connection
25mm Diameter & 88mm Height

Falcon Sub Ohm Tank

25mm Diameter
5ml/7ml E-Juice Capacity
Top Fill Design (Threaded)
Adjustable Bottom Airflow
Resin Wide Bore Drip Tip
Includes 0.15 ohm M1 Mesh Coil
Stainless Steel & Pyrex Glass Construction