Gas Mods Mars Pod System Kit $17.21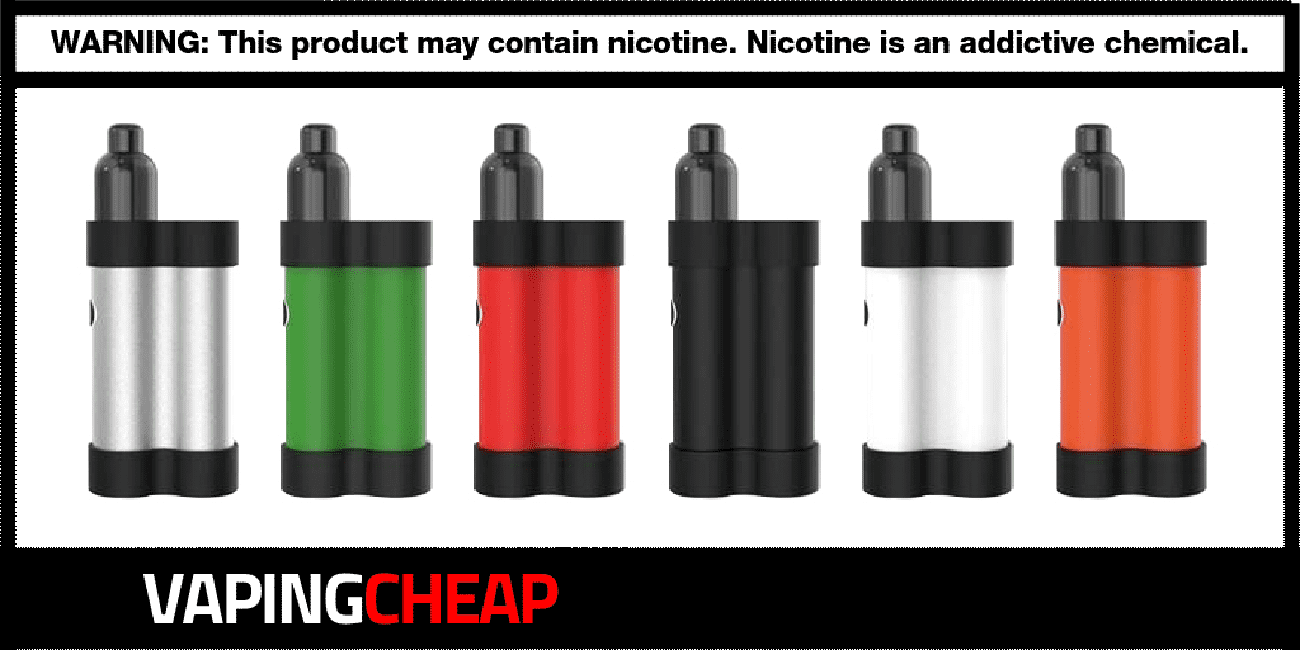 Here's some discounts and cheap deals for the Gas Mods Mars Pod System Kit. Get one for just $17.21 when using code "MARS". There's a few colors you're able to choose from including Black, Green, Orange, White and more.
At first glance, the Gas Mods Mars Pod Kit can definitely look as if it's a traditional vape mod, but it surely isn't. It's much smaller, and utilizes a pod cartridge. However, with its overall design, and unique form factor, it makes it super comfortable to hold and vape with. The Mars Pod System by Gas Mods does have an internal 750mAh battery, and charges via a standard micro USB cable. In addition, it's powered by a small chipset, which allows for a constant voltage output. Speaking of, there's 4 power levels you can swap between, ranging from 10w to 15w.
Moving onto the pod cartridges for the Gas Mods Mars Pod Kit, there's two different options that's included. One features a 1.5 ohm SS316L coil and the other has a 1.8 ohm Ni80 coil. Either can be used with regular freebase e-liquids or nicotine salt vape juices. When it comes to the actual capacity, both can hold up to 2ml of e-juice, and fills from the side. Lastly, these cartridges do connect magnetically to the actual pod mod.
All in all, the Gas Mods Mars Pod System is definitely one of the more unique pod vapes to be released. So, if you're looking a pod mod that's different from the rest, then look no further!
Gas Mods Mars Pod Kit Features:
Built In 750mAh Battery
Maximum Wattage Output: 15w
4 Different Wattage Settings
LED Battery Light Indicator
Ergonomic & Unique Design
Small Chipset Provides Constant Output Voltage
Refillable Pod Cartridges

2ml E-Liquid Capacity
Side Fill Port
1.5 ohm SS316L Coil
1.8 ohm Ni80 Coil

6 Color Options
What's Included
Gas Mods Mars Pod Mod
1.5 ohm Pod Cartridge
1.8 ohm Pod Cartridge
Micro USB Cable for Charging
User Manual
Check Out The Gas Mods Mars Pod Review
More Great Vape Deals...
---
G-Taste Aries RTA 30mm $19.79
The new G-Taste Aries RTA 30mm is now on sale from $19.79 using the code "vapingcheap" with free worldwide shipping over $30. Simply log[...]