E-Cigarette App's That Monitor and Power Your Vape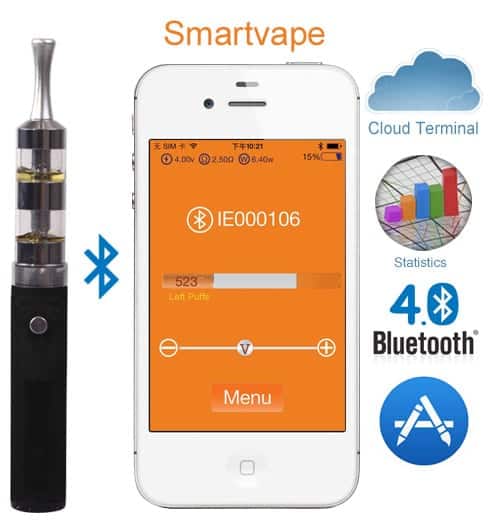 Smart E-Cigarette App
Smart E-Cigarette App's
I guess it was inevitable for them to make an app that monitors your e-cigarette usage, they already have apps to monitor your sleep and pulse rate.
Right now there are a number of app/e-cigarette combos being developed, some are even available for purchase like the new Bluetooth e-cigarette phone recently released for sale at My Freedom Smokes.
These "Smart e-cigarettes" communicate with smartphone apps via Bluetooth and can track your e-cig's usage trends, power level, power output, and more.
Other manufacturers have sent me e-mails about smart e-cigarettes and apps in development.
Here are some of the features they promise:
Connects over Bluetooth 4.0
Adjust e-cigarette output voltage 3-5 Volts with App
Weekly Vape Plan
Real Time Vape statistics
See the atomizer's resistance & Power level
App displays Battery Level
510/eGo Threading
App available for Free Download
Check out the video below to see the Smokia electronic cigarette App in action.
It looks like this is the future of vaping…