Dovpo Nickel Box Mod $34.20 (USA)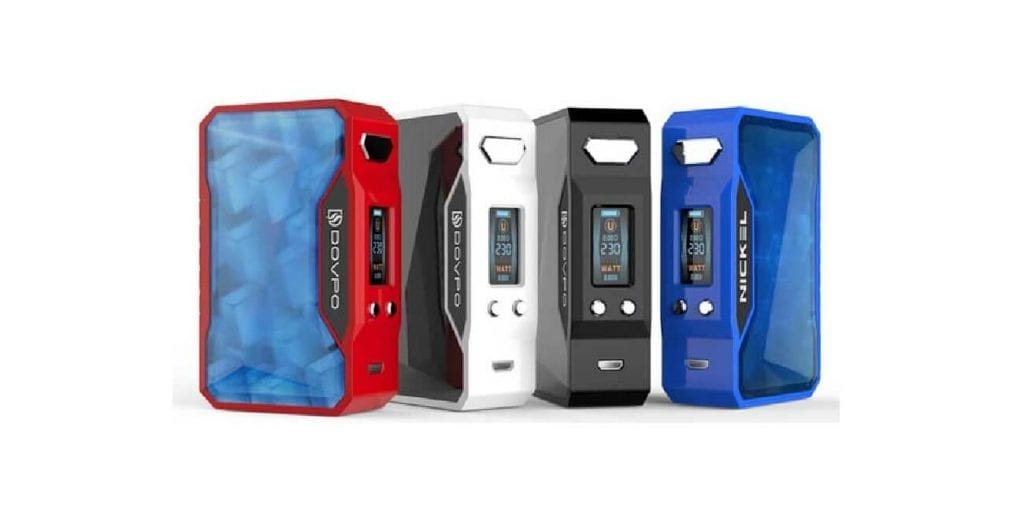 For a limited time only, the brand new Dovpo Nickel Box Mod is now on sale for only $34.20 using the code "vapingcheap10"! There's many different color options to choose from. Free shipping applies to US orders over $50.
The Dovpo Nickel Box Mod requires two high drain 18650 battery for operation and has a maximum wattage output of 230w. This box mod is constructed out of zinc alloy and PC material, so it's both durable and lightweight. What makes this device unique is the various color options with 3-D effects!
The Dovpo Nicket Box Mod features temperature control for Ni200. SS and Ti. In addition, this device has TCR mode, Pre heating mode and soft, normal or hard modes available, allowing you to easily find the perfect vape. Lastly, the Dovpo Nickel Box Mod has magnetic side battery doors, so it's easy to access your batteries.
All in all, this is a excellent deal for the Dovpo Nickel Box Mod! If you're a fan of Dovpo, or simply looking for a uniquely designed dual battery box mod that stands out from the rest, then this is a deal for you!
Discount Code: vapingcheap10
Product Features:
Rquires Two High Drain 18650 Battery (Not Included)
Maximum Wattage Output: 230w
Temperature Control: Ni200, SS and Ti
TCR Mode, Preheating Mode and Soft, Normal and Hard Modes
Unique 3-D effect Design
TFT Color Display
Zinc Alloy and PC Constructed
Magnetic Side Battery Door
Various Colors Available