Dovpo Blotto Single Coil RTA $23.99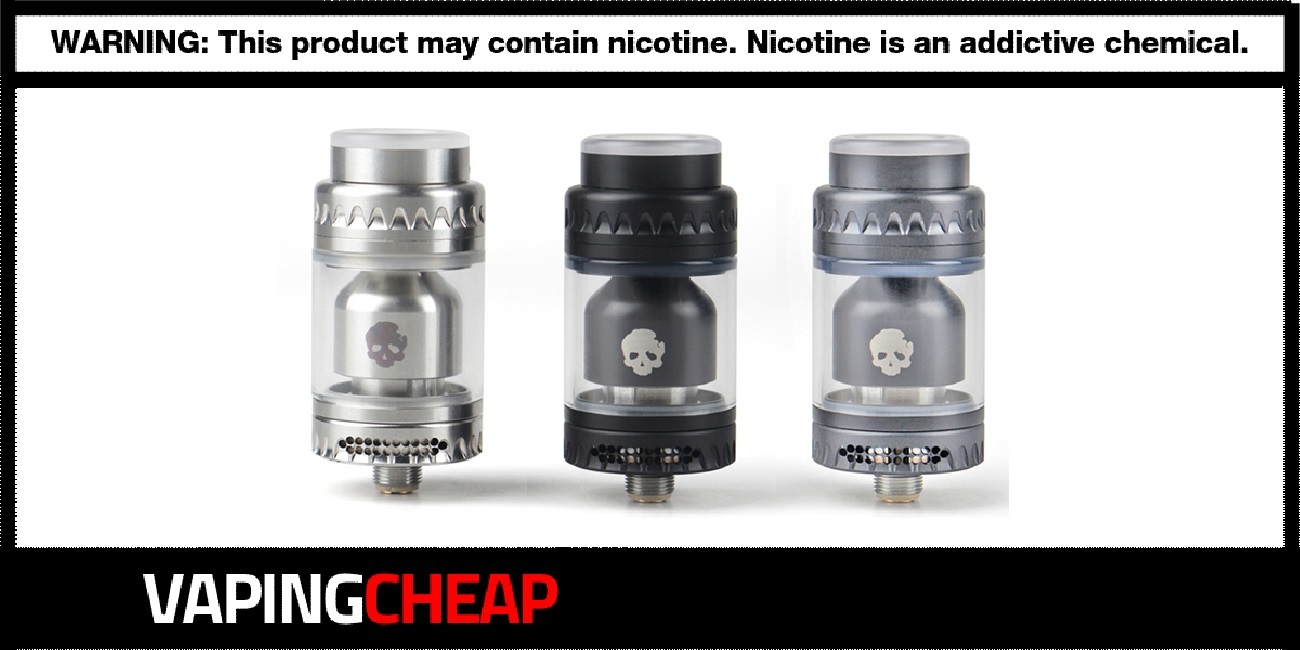 For a limited time only, the Vaping Bogan and Dovpo Blotto Single Coil RTA is now in stock and on sale. Buy this tank for only $23.99 after using the coupon "DBSCR". It's finally back in stock at a US shipper for $28.80 with free shipping when spending over $99 after applying the code "VC10". There are three colors available which are Stainless Steel, Black and Gunmetal.
The Blotto Single Coil RTA is another collaborative project between Dovpo and The Vaping Bogan. This atomizer sports an overall diameter of 23mm like the mini version and has a maximum e-juice capacity of 2.8ml. However, you can increase the capacity to 5ml when attaching the bubble glass. Additionally, filling it can be done from the top.
Building it is fairly simple and easy. Like the name states, it's a single coil atomizer with a two post build deck. Furthermore, the Blotto Single Coil RTA by Dovpo has a dual diffusing adjustable bottom airflow system, like the original Blotto RTA. Lastly, the deck is lined with honeycomb airflow holes for a smooth and flavorful draw.
Whether you're a fan of the original or simply looking for a new single coil tank, this is one you'll definitely want for your collection. While there are many similarities to previous variants, the key difference is that build deck, which is catered specifically for those single coil builds.
Dovpo x Vaping Bogan Blotto Single Coil RTA Features:
Stainless steel construction
Overall diameter: 23mm
Maximum e-juice capacity: 2.8ml or 5ml (Bubble Tank)
Top fill design
Single coil two post build deck
Adjustable bottom airflow system
Gold-plated 510 connection pin
Wide bore drip tip
Available in three colors: Black, Stainless Steel and Gunmetal
What's Included:
Dovpo Blotto Single Coil RTA
5ml Tank
Accessory Bag
PCTG Bubble Tank
User Manual
Bottle Opener
Be sure to check out the Dovpo Blotto Single Coil 23mm RTA video review