Coil Master Rebuild Kit $5.40 (USA)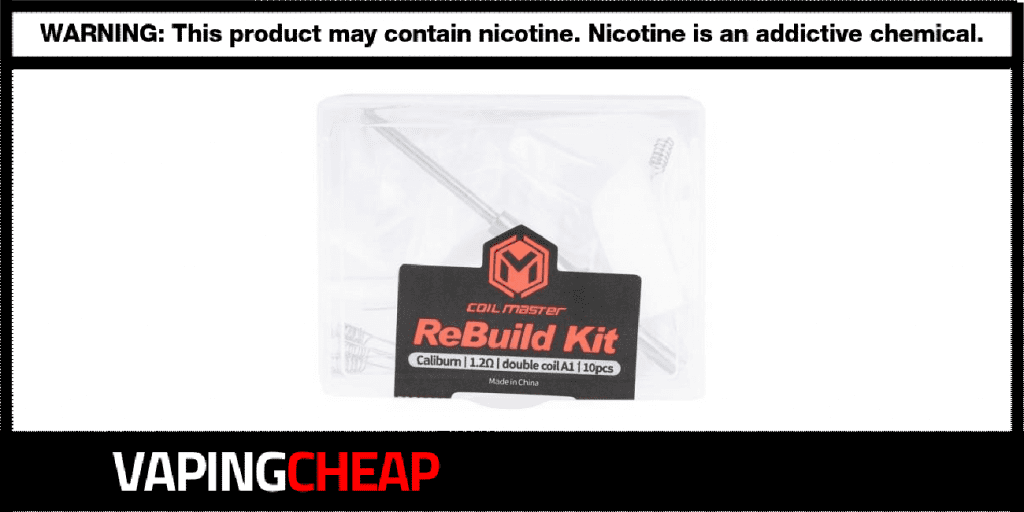 Here's a cheap deal and discount for the new Coil Master Rebuild Kit for pod systems. Get one from a USA based store for just $5.40 plus free shipping over $50. To get this sale price, simply use code "Weekly10".
The Coil Master Rebuild Kit is a one of a kind vape accessory which includes everything you'll need to rebuild a pod cartridge for select pod systems. Some of the compatible pod mods include the Uwell Caliburn, Geekvape Aegis Boost and more.
For example on how it works, with the Coil Master Rebuild Kit for the Uwell Caliburn you'd be able to completely take out the previously used coil, and install a brand new one with ease.
Included in the packaging of this vape accessory, you'll get not only the tool to help you remove, and install new coils into the compatible cartridges, but the actual coil and cotton too. Depending on which version you choose, and the compatibility, you'll get either mesh wire strips or regular coils.
All in all, this is an awesome accessory for those pod mods that simply do not have an RBA offering. Also, for you vapers who like to DIY, you'll absolutely enjoy the Coil Master Rebuild Kit. Not to mention, at the price point it's at, you can't go wrong as you'll be able to rebuild a pod cartridge countless times with just one kit. You'll also be saving tons of cash!
Coil Master Rebuild Kit for Pods Features:
Multiple Versions Available For Various Pod Systems

Geekvape Aegis Boost
Uwell Caliburn
Smok RPM
Voopoo Vinci

Allows You To Rebuild Pod Cartridge
Includes Tool Kit, Cotton & Coils (Mesh or Regular)