Best Hookah Flavors for Shisha Lovers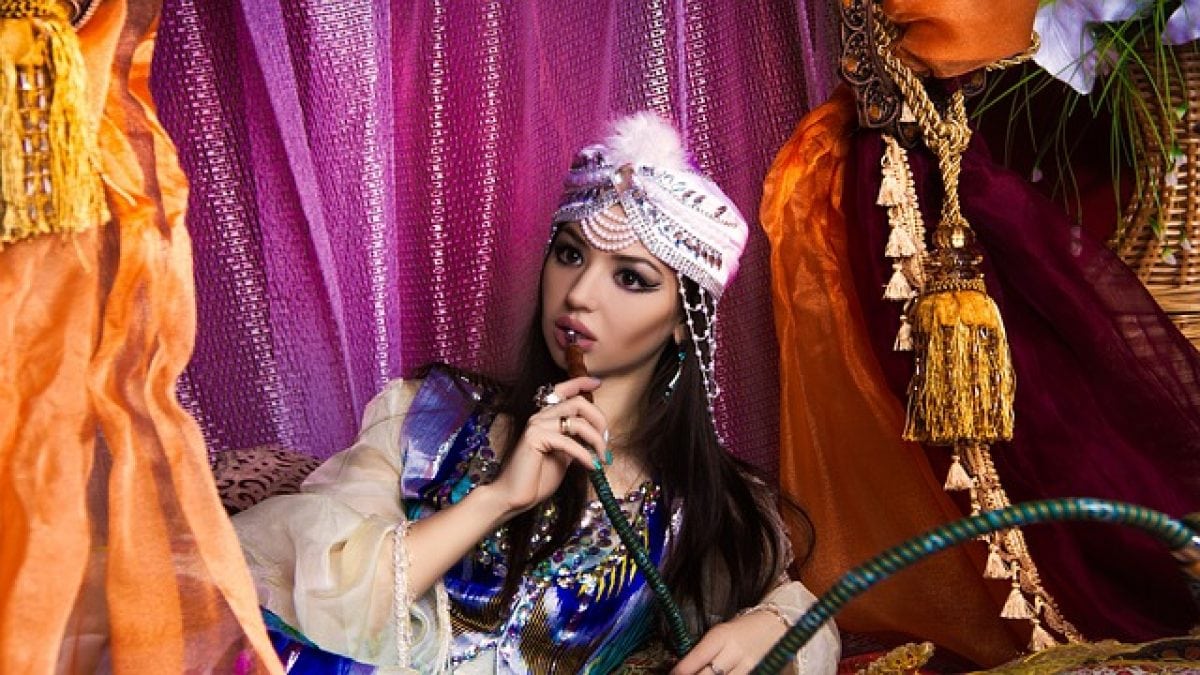 While I usually spend most of my time talking about vaping and e-cigs, another popular alternative to the likes of cigars and traditional cigarettes is the hookah. Hookah isn't quite as popular as its vaping brethren, but there are still quite a lot of folks out there who prefer the use of a hookah to everything else when it comes to reliving some stress and enjoying some quiet time after a long day at the office.
Just like vapes and e-cigs, there are a ton of different flavors to choose from when using a hookah, and finding good hookah flavors among bad ones can sometimes prove to be quite a bit of a challenge for a lot of people out there.
That's where I come in.
My main expertise may lie with e-cigs and vapes, but I'm also pretty familiar with the world of hookah. There's a lot to love about using a hookah, and it's even more enjoyable when you're using the best hookah flavor to go along with it.
Today, we're going to be taking a look at the top 5 best hookah flavors that exist, and without any further ado, let's go ahead and get things started.
Best Hookah Flavors (Top 5)
Name

Top Flavors

Best For

Rating

Price

Starbuzz Blue Mist
blueberry and cool mint flavor
beginners and experts
CHECK PRICES
Nakhla Double Apple

mix of apple and black licorice flavor

​

somewhat experienced users
CHECK PRICES
Starbuzz Pirate's Cave

hard candy and lemon lime soda flavor

​

beginners with a sweet tooth
CHECK PRICES
Tangiers Noir Cane Mint

peppermint flavor

​

beginners
CHECK PRICES
Fumari Ambrosia

flavor mixture of coconut, pineapple, orange, cherry, and marshmallow

​

beginners and experts
CHECK PRICES
Starbuzz Blue Mist
To get things started with my review of the best hookah flavors currently on the market, let's start with none other than that of Starbuzz's Blue Mist. Blue Mist is one of the most popular hookah flavors that Starbuzz creates, and if you've ever tried Blue Mist, you'd understand completely as to why this is.
Starbuzz Blue Mist has received quite a bit of popularity over the years for being an excellent choice of a hookah flavor for both beginners and more experienced users, and this is something that's oftentimes more difficult to come by than not.
The flavor that Starbuzz has created here is a mixture of both sweet blueberry and a nice, cool mint touch, and the combination, when put to use, is out of this world. This is a great flavor to use if you're trying to introduce someone to the world of hookah, and even if you're someone who's been partaking in this hobby for some time, there's still quite a lot to like here.
Blue Mist is available pretty much everywhere nowadays, and the best way to describe it is as the Coca-Cola of hookah flavors. It's an easy go-to when you aren't quite sure what you want to use, as it can suit pretty much any occasion or mood absolutely perfectly.
In other words, this is a phenomenal flavor option to go with.
Nakhla Double Apple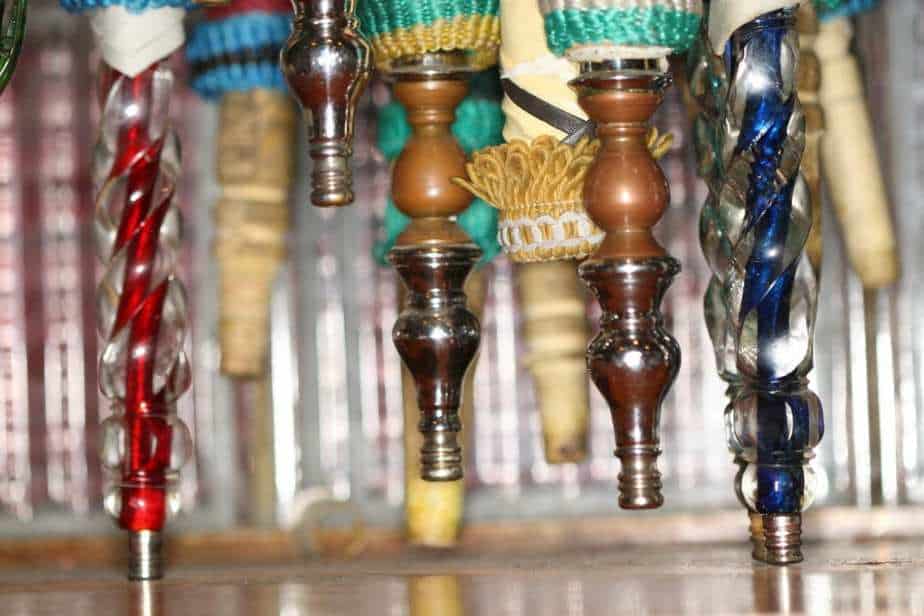 Following up Starbuzz Blue Mist, we've got Nakhla Double Apple. This flavor is also sometimes called Two Apples, and as you'd expect, there's a very strong apple flavor present with this particular hookah flavor. This flavor is perhaps the second most popular taste just behind mint, and after trying out something along the lines of Double Apple, it's pretty easy to see why that is.
The recipe that Nakhla is using with Double Apple is the exact same one that the company has been using for years and years, and while some people might look at that as a negative aspect, it's actually the exact opposite. The recipe that Nakhla created all those years ago still holds up incredibly well today, and there's really no reason to go about changing things.
A lot of people first got started with hookah with Nakhla Double Apple, and although I'd suggest starting with something along the lines of Starbuzz Blue Mist if you're new to the world of hookah, there's still a lot to love with Double Apple.
The flavor profile that's present here is a great mix between both Anise (a very similar flavor to that of black licorice) and a light and refreshing apple undertone. The apple isn't quite as strong as you might be expecting, but it's still very much so there without being overpowering to the point where all you'll be able to taste in your mouth for the next few hours is apple and nothing but that.
Nakhla Double Apple is one of the most iconic and classic flavors when it comes to hookah, and while the flavor might be a tad too strong and overpowering for those that haven't tried hookah before, it's certainly one that you can't miss out on.
Starbuzz Pirate's Cave
I know, I know. We're already talking about Starbuzz again, but when someone asks you, "What is the best hookah flavor?", you just have to bring up Starbuzz's name a couple of times. The company simply knows what they're doing when it comes to creating good hookah flavors, and just like it was apparent with Blue Mist, it's also incredibly noticeable here with Pirate's Cave.
Pirate's Cave is a flavor of hookah that's best suited for someone who has an incredibly strong sweet tooth, as the flavor it's packing can almost be considered to be overpowering for someone who really isn't into sweet flavors all that much.
If you prefer a calmer and more mellow taste, you're better off moving right down to the next option on this list. However, if you're looking for a strong, overall sweet flavor with your hookah, Pirate's Cave is one of the best options for that sort of flavor.
The best way to describe the taste that you get with Pirate's Cave is a mixture between both hard candy and lemon-lime soda, and while that combination might sound a bit odd on paper, it tastes absolutely wonderful when you finally try it out.
Despite the overly sweet flavor, Pirate's Cave is actually an awesome place to start out with if you're relatively new to hookah and prefer the taste of more traditional fruity flavors. There are lots of strong flavors to be had here, and while it might be a bit too much for some people, Pirate's Cave is bound to be a crowd-pleaser for most.
Tangiers Noir Cane Mint
Moving right along with my list of the best hookah flavors, we've got Tangiers Noir Cane Mint. Noir Care Mint is perhaps the best flavor that currently exists in Tangiers' flavor lineup, as the mint flavor that's present here is one of the best I've ever personally tasted.
The exact flavor that you get from Tangiers' Noir Cane Mint is inspired quite a bit from peppermint, meaning that it's a very refreshing and cooling sensation when used. Mint is easily one of the most popular flavor profiles for hookah (aside from apple), and this means that this is a fantastic flavor to try out if you're new to hookah or are introducing someone else to it.
Noir Cane Mint has a lot of great flavor, but the cool mint tones that are present here aren't overpowering at all and creates for a very mellow way to introduce yourself or someone else to the world of hookah. Tangiers' products used to be incredibly difficult to purchase, but as time has gone on, they've become much more readily available for purchase – meaning that it's a lot easy to get your hands on Noir Cane Mint than it used once to be.
Tangiers Noir Cane Mint may not necessarily be the most exciting flavor on this list, but that really isn't a bad thing at all. While it's great to have hookah flavors that are loud and powerful with a lot of intense sensations, having something that's a bit calmer and more laid back can be just as enjoyable at times.
Fumari Ambrosia
Last but certainly not least, I'm rounding out my list with that of Fumari Ambrosia. Fumari Ambrosia is easily one of the most unique flavors that's present on this list, and while that might be a little intimidating for some new users of hookah, it's an excellent taste that's worth working your way up to if you're a bit hesitant of it right now.
As you might be able to guess, Fumari Ambrosia is a hookah flavor that's based on the popular Ambrosia fruit salad, and as such, there's a whole pile of flavors to be experienced here.
When you try out Fumari Ambrosia, you'll experience a wide mix of flavors, including the likes of coconut, marshmallow, pineapple, orange, and cherry. That's a lot of flavor to pack into one single experience, but when combined together, it creates an experience that really is something all on its own.
The Ambrosia flavor on its own is something that's relatively unknown in most parts around the world, but there's no doubt at all that Fumari Ambrosia, like other Fumari flavors, is a flavor that's bound to be a favorite for a lot of people once they work up the courage to try it initially for the first time.
Conclusion
When it comes to picking out the best hookah flavors, a lot of what you decide is the best for you is dependent on what kind of tasting experience you're looking to get. There are great options out there for beginners, those looking for something wild, or anything right in the middle. All of the options on this list are some of the best to try out no matter what your experience is with hookah, and I hope you enjoy them as much as I do!