Bazoogum EJuice 100ml $6.00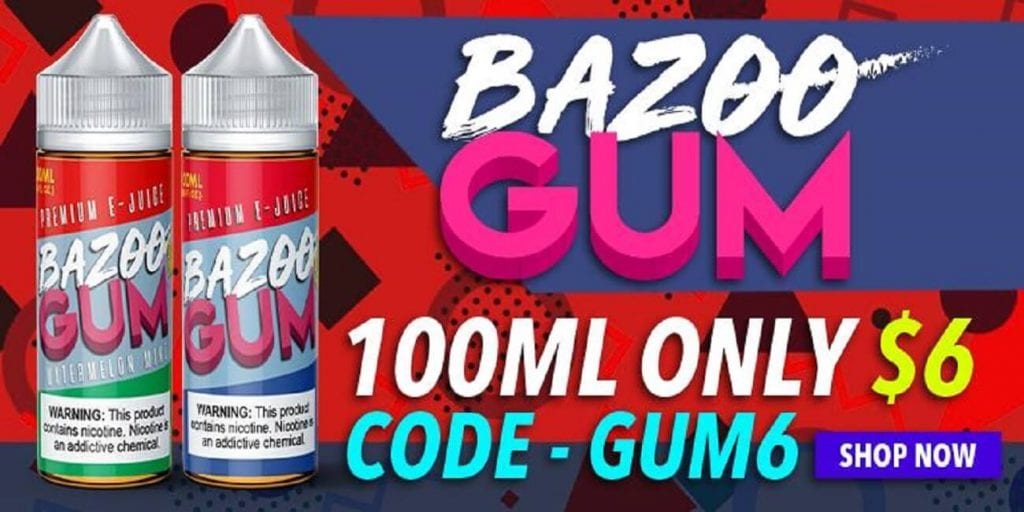 Here's a great discount on the Bazoogum EJuice line. Get large 100ml bottles for just ​$6.00 ​when using code "​GUM6​".​​​​
During the Bazoogum E-Juice Sale, you can get large 100ml bottles of vape juice for only 6 bucks. There's currently two different flavor options available for you to choose from, which include original and watermelon mint. The original flavor can be described as the nostalgic bubble gum flavor you've been searching for.
Now, the Watermelon Mint Bazoogum e-liquid is described as a the watermelon mint bubble gum flavor from back in the day. Lastly, each flavor option is available in 0mg, 3mg or 6mg nicotine strengths.
If you're a fan of candy or bubble gum flavored vape juices, then you'll definitely want to check out this e-juice deal on Bazoogum. For just $6 per 100ml bottle, you just can't go wrong.
Bazoogum E-Liquid Sale Details:
100ml Bottle Sizes For $6
Nicotine Strength Options: 0mg, 3mg, 6mg
High VG Blends
2 Flavor Options:
Limited Time Sale