Hellvape Cotton Travel Set $0.94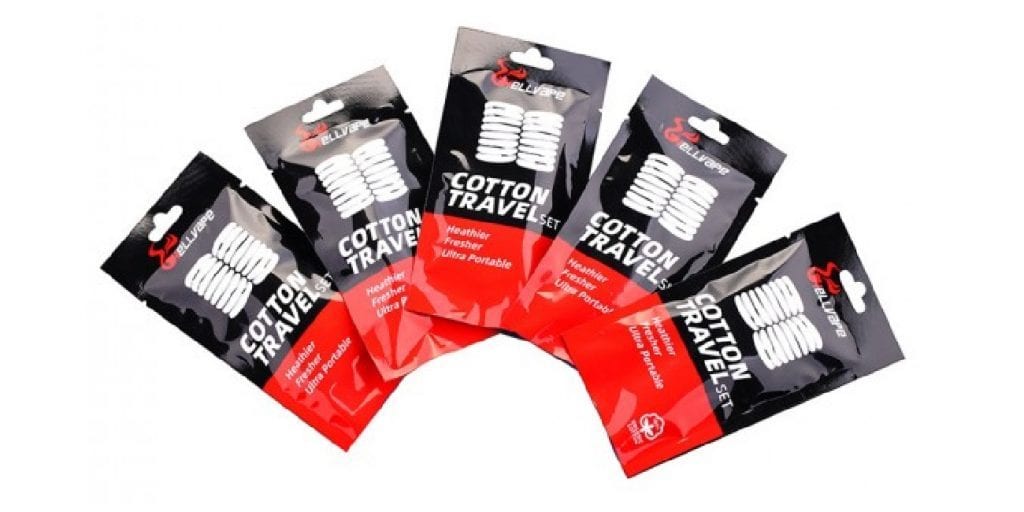 Here's a cheap deal and discount on the Hellvape Cotton Travel Set. Get yours for only ​$0.94 ​using our exclusive Sourcemore Coupon "​vapingcheap​". It's also available from another China based vendor for only ​$1.29 ​with free worldwide shipping on orders over $30.​​​​​​
Hellvape's vape cotton travel set is perfect for vapers who enjoy building and installing their own coils in atomizers, and want something cheap and easy for when on the go and in need of a cotton change. Included in the cotton travel set by Hellvape, you'll get 2 strips of cotton, small scissors, and a small tweezers. Like some of the best cotton for vaping, the included Hellvape cotton has the shoelace end, making it quick and easy to pull through your coils.
If you're looking for a cheap cotton set that's easy to use, then you won't wanna miss out on this vape accessory deal. For just under 1 buck, you'll not only get the cotton, but scissors and tweezers!
Hellvape Vape Cotton Travel Set Features:
2 Pieces of Cotton (With Shoelace End)
100% Organic Cotton
Small Sized Scissors
Compact Set of Tweezers
Perfect For On The Go
What's Included
​

​

Hellvape Vape Cotton Travel Set Packaging

Shoelace Organic Cotton (2)

Scissors (1)

Tweezers (1)