Augvape Alexa S24 RDA $28.11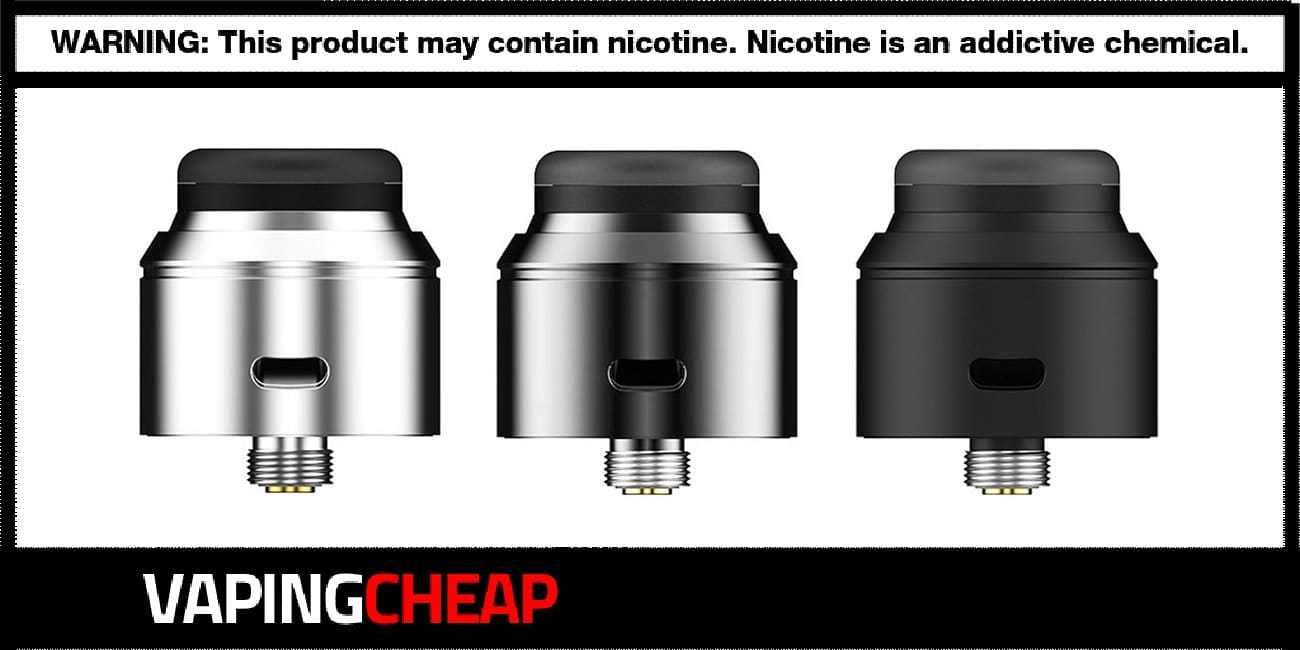 Here are cheap deals, discounts and sales for the Inhale Coils and Augvape Alexa S24 RDA. Grab one from just $28.11 when using discount code "CNY2023". You can pick from three different colors which are Black, Black Chrome and Stainless Steel.
The Alexa S24 RDA is a collaboration between Augvape, Inhale Coils and Alexa Nation. This atomizer is primarily constructed from stainless steel material and sports an overall diameter of 24mm. Included, you'll get both a BF and standard 510 pin, allowing you to squonk with it if desired.
Augvape's Alexa S24 RDA is a compact single-coil atomizer. When it comes to building on it, it's a breeze with the two-post build deck, like we've seen with other RDAs. Lastly, this atomizer does have an adjustable side airflow system, providing the vaper with a smooth draw and excellent flavor.
Vapers who enjoy single coil attys should definitely check out the Alexa S24 RDA by Augvape. It's priced well, easy to build on, and with its compact size, flavor is bound to be awesome.
Augvape x Inhale Coils Alexa S24 RDA Features:
Collaboration between Augvape, Inhale Coils and Alexa Nation
Overall diameter: 24mm
Stainless steel construction
Two post single coil build deck
Compatible with 510 pins and BF pins
Adjustable side airflow
Compact size
Available in three colors: Black Chrome, Stainless Steel and Black
What's Included:
Augvape Alexa S24 RDA
Accessory Bag
BF Pin
Be sure to check out the Augvape Alexa S24 RDA review video
More Great Vape Deals...
---
Aspire Nautilus GT Kit $49.90
Here are cheap deals, discounts and sales for the Aspire Nautilus GT Kit in collaboration with Taifun. Buy one from[...]