Yachtvape Claymore RDA $16.99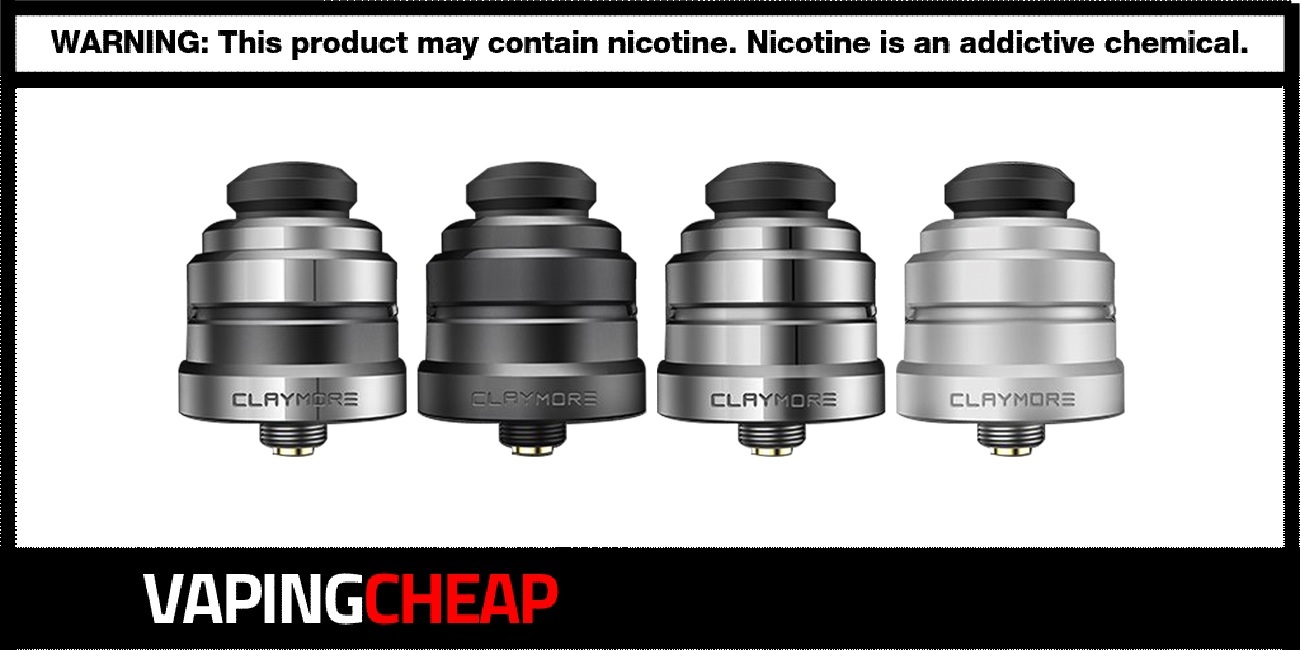 The Yachtvape Claymore RDA is now in stock and on sale. Grab yours for only $16.99 after using the code "YCRDA". It's finally back in stock at a US shipper for $27.00 plus free shipping over $80 with coupon "HARDWARE10". There are four color options you can choose from.
Yachtvape's Claymore RDA is primarily constructed out of stainless steel material and comes with a heat-resistant 510 drip tip. In addition, it sports an overall diameter of 22mm. However, it does come with a beauty ring that extends the diameter to 24mm. On top of that, it does have a gold-plated 510 connection pin.
When it comes to building the Claymore RDA, it's quite simple. It features a four post single coil build deck that keeps the coil directly in the middle. This design is great because the airflow comes in from the top and hits the coil directly for maximum flavor. You can adjust the dual slotted top airflow by turning the AFC Ring on the top cap. Lastly, the build deck has a 5mm deep juice well which gives you plenty of room for extra cotton.
All in all, the Claymore RDA looks like another hit from Yachtvape, just like their Pandora RTA. If you enjoy smaller attys designed for flavor, then definitely check out this one.
Yachtvape Claymore 22mm RDA Features:
Overall diameter: 22mm or 24mm (With the Beauty Ring)
Stainless Steel construction
510 Drip Tip
Single coil four post build deck
Adjustable Top Airflow
Gold-plated 510 connection pin
BF/Squonk pin compatible
5mm deep juice well
Four color options: Black/Silver, Polished Silver, Matte Black and Matte Silver
What's Included:
Yachtvape Claymore RDA
Gold Plated Squonk Pin
Pre-Built Coil
User Manual
Accessory Bag
24mm Beauty Ring
Be sure to check out the Yachtvape Claymore Review video