Yachtvape Pandora MTL RTA $22.99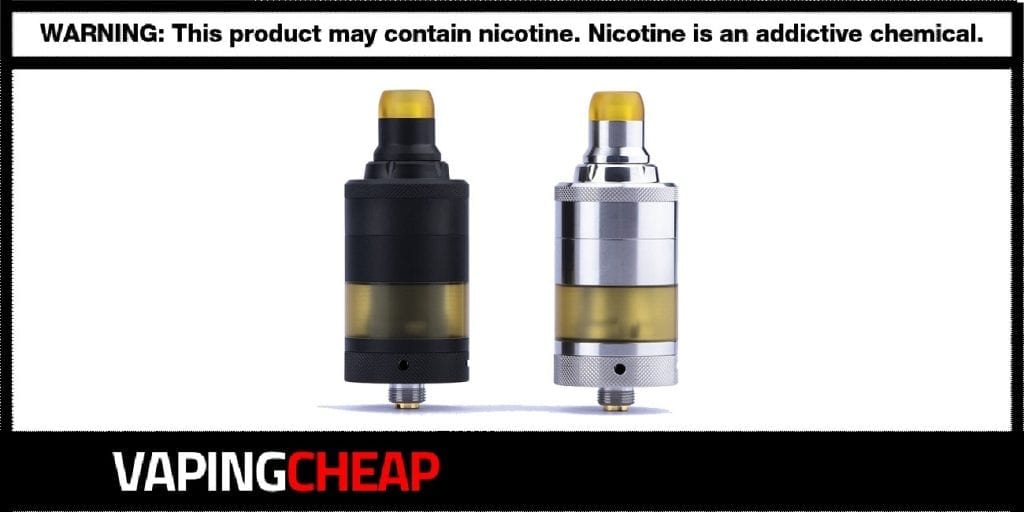 For a limited time only, Yachtvape Pandora MTL RTA is now in stock and on sale for only $22.99 after logging into your account. You've got two color options to choose from, Stainless Steel and Black.
Yachtvape's RTA the Pandora MTL holds a maximum e-juice capacity of 2.0ml and can be filled from the top. However, you can increase the e-juice capacity to 3.5ml as well as increase the tank size by adding the extension pieces. Either way, you won't be plowing through e-liquid as it's designed for both MTL and RDL. The Pandora RTA has an overall diameter of 22mm, so it'll make a great pair with most devices on the market.
Building on the Pandora RTA is super easy, and that's thanks to the dual post single coil build deck. Besides it being easy to build on, it's spacious enough for various build types. Here's where it differs from other RTAs.
You can swap from a MTL airflow style to a restricted DL with a simple turn of the airflow. Additionally, there's five different airflow inlets that start from 1.0mm to 1.8mm, which you can adjust from the base. With that being said, you have a lot of airflow settings with the Pandora MTL RTA by Yachtvape.
Here's another great choice for you vapers who enjoy a mouth to lung or restrictive direct lung vape experience. With its awesome airflow features, providing you with over 30 different configurations, you can't go wrong with the sale price it's currently going for.
Yachtvape Pandora 22mm RTA Features:
Overall diameter: 22mm
Maximum e-juice capacity: 2ml or 3.5ml (Extension)
Top fill design
Single coil dual post build deck
Adjustable bottom airflow
Unique 5 option inlet airflow system

Ranges from 1.0mm to 1.8mm

Stainless steel and Ultem construction
What's Included:
Yachtvape Pandora MTL RTA
Extension Tube
Screwdriver
Premade Coils
Spare Parts
Cotton
User Manual
Check out the Yachtvape Pandora MTL RTA review....