Wotofo Serpent BF RDA Review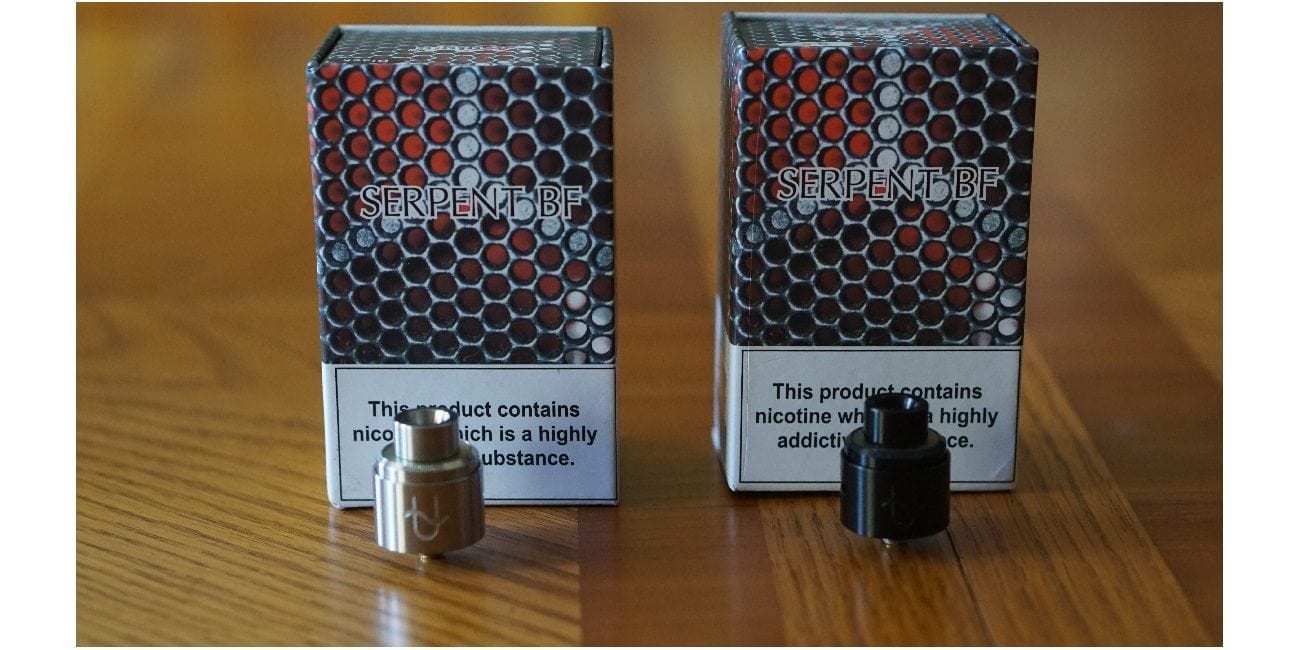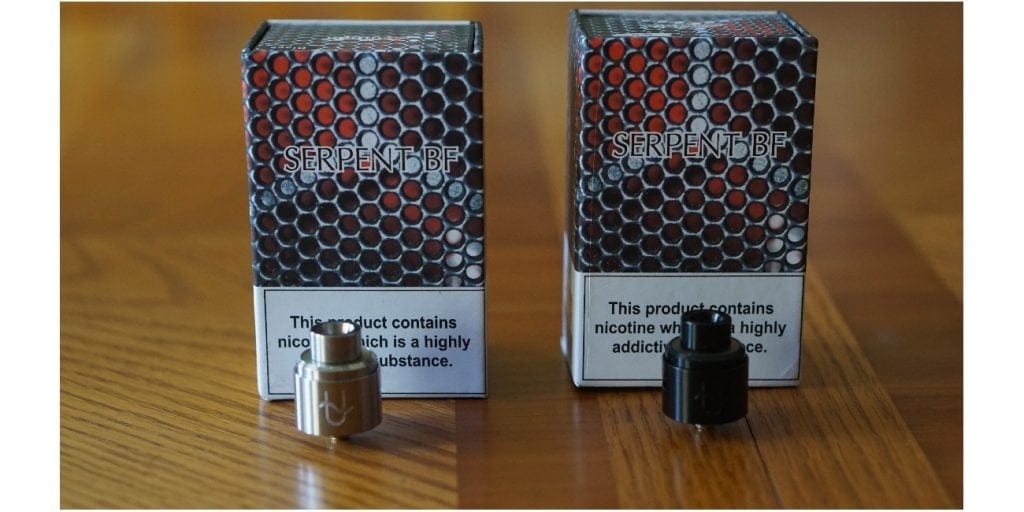 Wotofo Serpent BF RDA Review
Wotofo is a company well known for providing authentic and excellent performing atomizers at a budget. The Wotofo Serpent line of atomizers are incredibly popular, from the original Serpent Mini RTA down to the newer Wotofo Serpent RDTA. Now, Wotofo has released the Wotofo Serpent BF RDA which caters to the squonking crowd! Squonking has become very popular as of late, and we've been seeing more and more atomizers either including a bottom feeding 510 pin or completely catered to it. We'll see if this RDA lives up to the Serpent name!
Before getting any further, I would like to thank Wotofo and Heaven Gifts for sending me this atomizer for the purposes of this review. I will cover my first impressions, building and wicking, performance, pros and cons, and then conclude with whether or not I recommend the Wotofo Serpent BF RDA!
Purchase Here! (Wotofo) Purchase Here! (Heaven Gifts)
Heaven Gifts Coupon Code: ACHEAP15 for 15% Off!
Out of the box
Upon receiving the Wotofo Serpent BF RDA I immediately noticed the familiar Wotofo packaging. If you've bought a Wotofo atomizer before, then you know exactly what the packaging looks like, and what's included. Included in the packaging for this atomizer you do receive the Wotofo Serpent BF RDA with a 510 drip tip installed via the Ultem 510 drip tip adapter, an extra Ultem 810 drip tip, 1 T-Tool, bag of spare parts, pre-built coils, single coil adapter and a pack of Japanese organic cotton. I do love the fact that Wotofo includes so much with their atomizers, this is a huge pro in my book.
Once you slide open the packaging, you are greeted with the Wotofo Serpent BF RDA. My first impressions of this atomizer is that it's tiny! Seriously, this RDA is incredibly compact, so I expected great flavor out of this one. It is primarily constructed of stainless steel, and sports an overall diameter of 22mm. This may be a con to some vapers, as many people now prefer 24mm or 25mm RDAs. Honestly, it isn't a con for me, as I still like 22mm atomizers. It would have been nice to see an option of a larger version, say 24mm. One con to be mentioned right away though is that they do not include a standard 510 connection, so you can only use this atomizer with your Squonk box mods.
The way you access the build deck is different, as you cannot just take off the top cap and get to your build deck. It features somewhat of a "cup" design, where the build deck is inserted through the top of the middle section, then you can put your top cap on. The easiest way I found to access the build deck is simply pushing the 510 connection, and it easily slides out. Now, I can already see that if you have e-liquid on the build deck, you'll get your hands messy.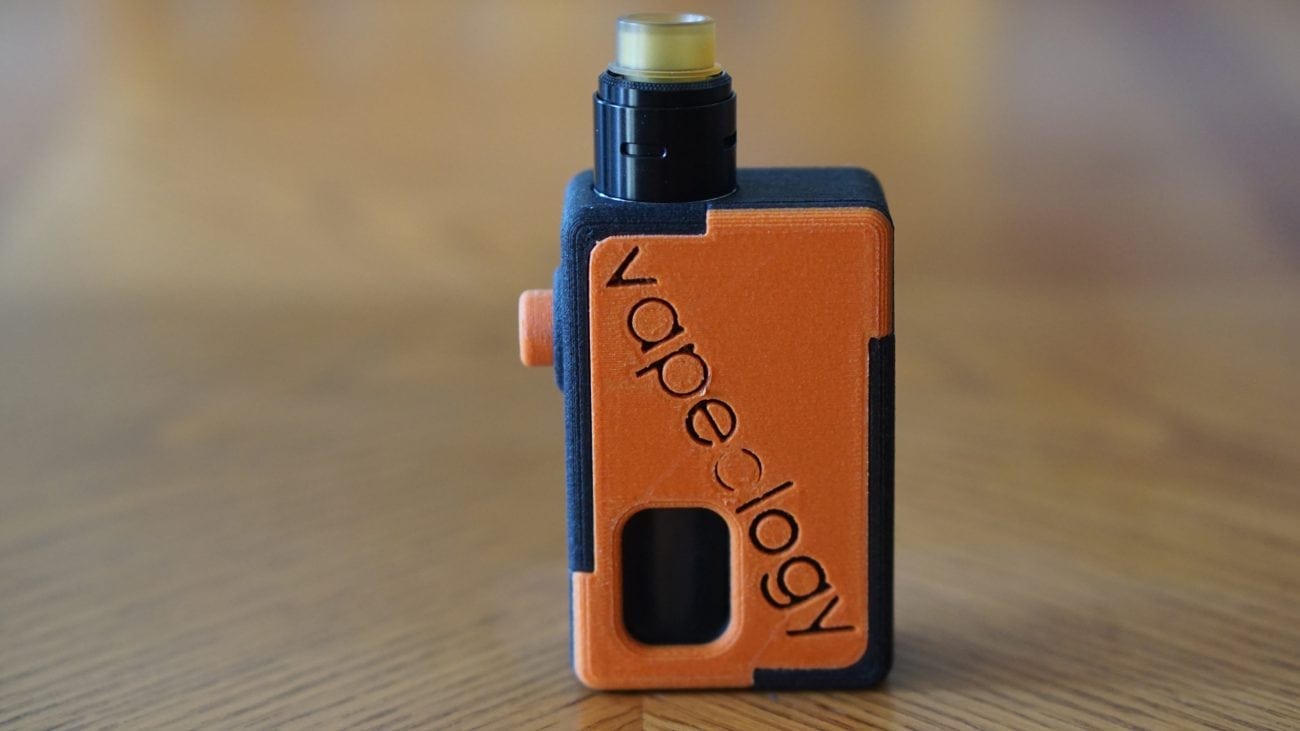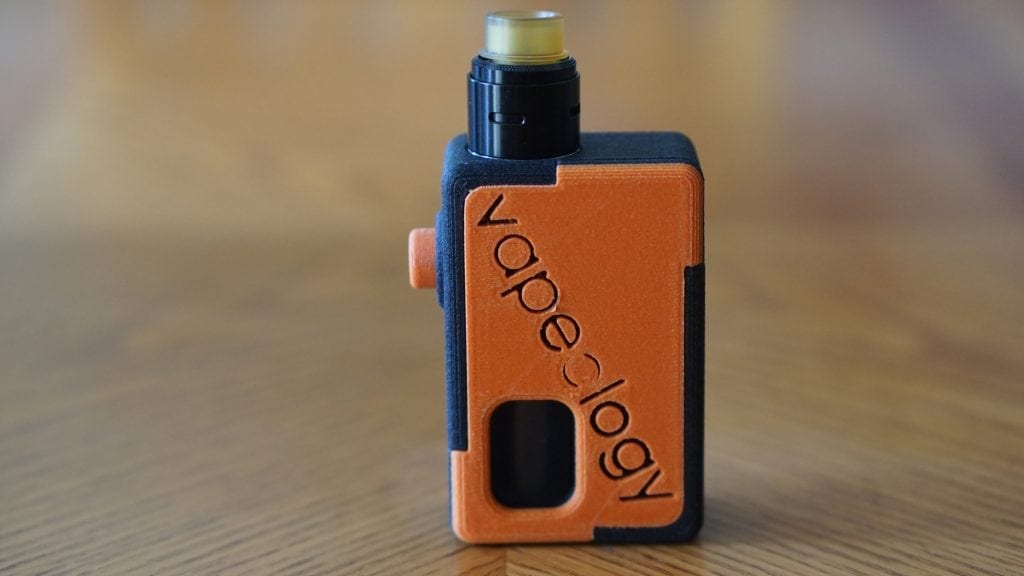 The purpose of this design was so that you will encounter no leaking when squonking. Once you insert the build deck into place, it'll basically make a seal. I do like the design, but I know for sure some vapers will not like this. Also, many vapers do like to take off their top cap to see their build deck, coils and cotton. It's more of a habit than anything, but when you're squonking, you probably won't be doing that so much.
The build quality of the Wotofo Serpent BF RDA is fantastic! I've come to expect this now from Wotofo atomizers, as they've all recently had excellent build quality. In addition, there was no smell of machine oil, so one wash with warm water and soap and this RDA was good to go! For me, this is a huge pro as I do hate when atomizers come drenched in machine oil.
All in all, my first impressions of this RDA were good. Although there was a con to be mentioned, they were no deal breakers, so I was excited to build this atomizer and see its performance!
Building & Wicking
The Wotofo Serpent BF RDA features a two post build deck, somewhat similar to the Twisted Messes Squared RDA, expect a bit smaller. So, you have two posts with two post holes side by side. Honestly, building on these style of build decks are easy for both the beginner and advanced user. This RDA does include a single coil adapter, so if you wanted to run a single coil build you can! However, I much preferred a dual coil build.
You can fit some pretty decent sized builds in this RDA such as Fused Claptons or smaller Aliens, but you can't install larger coil builds such as Staple Fused Claptons and others. Remember, the overall diameter of this RDA is 22mm, so you are slightly limited to what you can fit. In addition, you don't want too hot of a build due to it's compact size. I expect with a hotter build, this RDA will get quite hot, so do keep that in mind when building this atomizer.
My preferred coil build for the Serpent BF was a simple Dual Fused Clapton Build (26GA Kanthal/34GA Kanthal), which had a resistance of 0.2 ohm. Fitting this coil build was pretty easy, and I did have some more room for a bigger Fused Clapton. You can either share 2 post holes (depending on the coil length/wraps) or use one further post hole for the negative or positive, then the closer post hole to the coil for the other. After you insert your coils, simply cut the excess coil legs and you're good to go.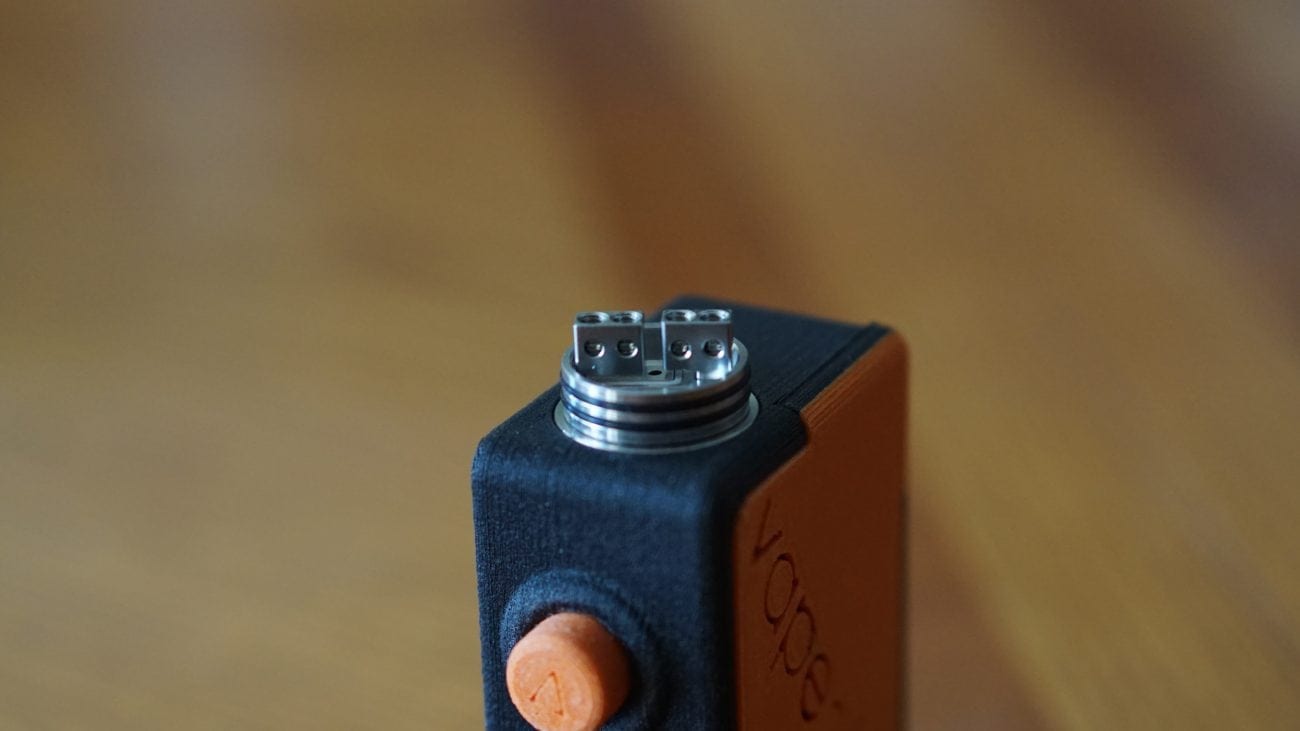 Wicking this RDA is also very easy, and it does have a pretty deep juice well for being a compact 22mm atomizer. Be sure to not over stuff the cotton in this RDA, since you'll be squonking and you don't want to clog the squonk hole. In addition, I found that using a bit less cotton when squonking tends to yield better results. Also, be sure your cotton is nice and fluffy and gently tuck the cotton into the juice well.
All in all, building and wicking the Wotofo Serpent BF RDA is easy. Both beginners and advanced users will have little to no issues with building and wicking this atomizer. Just remember not to over stuff your cotton and you'll be good to go.
Purchase Here! (Wotofo) Purchase Here! (Heaven Gifts)
Heaven Gifts Coupon Code: ACHEAP15 for 15% Off!
Performance
As mentioned previously in this review, I expected great flavor from this RDA due to its compact design. I can easily say that this RDA has fantastic flavor! My preferred build was a dual Fused Clapton which had a resistance of 0.2 ohm. I primarily used this atomizer on a mechanical device, so this was an ideal resistance to get a satisfying vape experience. With this specific coil build, I got a nice warm vape, and the flavor was intense.
I did try other builds such as a simple dual 24GA Ni80 build, and the performance was still great. Granted, this type of build would have much less of a ramp up time on a mechanical device. However, I still much preferred a Clapton build as the flavor was just a bit better. I did try a single coil build as well, but I just like dual coils more than single coil builds. The performance of a single coil build was good, but not as great as a dual coil in my opinion. This, of course, is subjective.
This RDA can get pretty hot if you're chain vaping or if you have a hotter build installed. I did expect this since it does have a compact design, and one of the reasons why I mentioned that hotter builds won't be ideal for the Serpent BF RDA. With smaller Fused Clapton and regular macro coils, I didn't experience this.
Squonking with this RDA worked extremely well, and it should as it was designed to work with your squonk box mods. One squonk and my coils and cotton were fully saturated. Just be sure not to over squonk as this will surely result in leaking. Since the Wotofo Serpent BF RDA is compact, it is very easy to over squonk and push e-liquid right out of the airflow holes. In addition, if you over squonk, you will more than likely experience a lot of spit back. However, I do want to mention when squonking, I experienced no leaking from underneath the atomizer. There was literally zero e-liquid on top of my mod from under the RDA.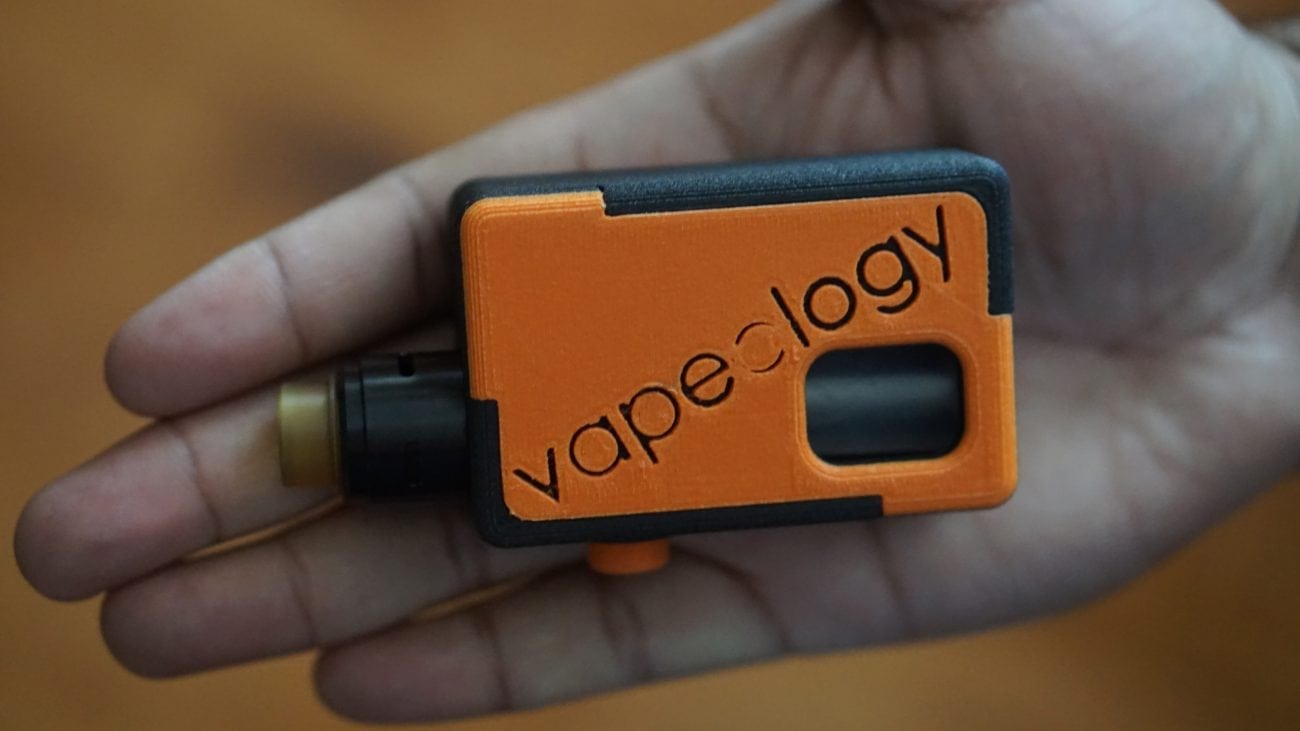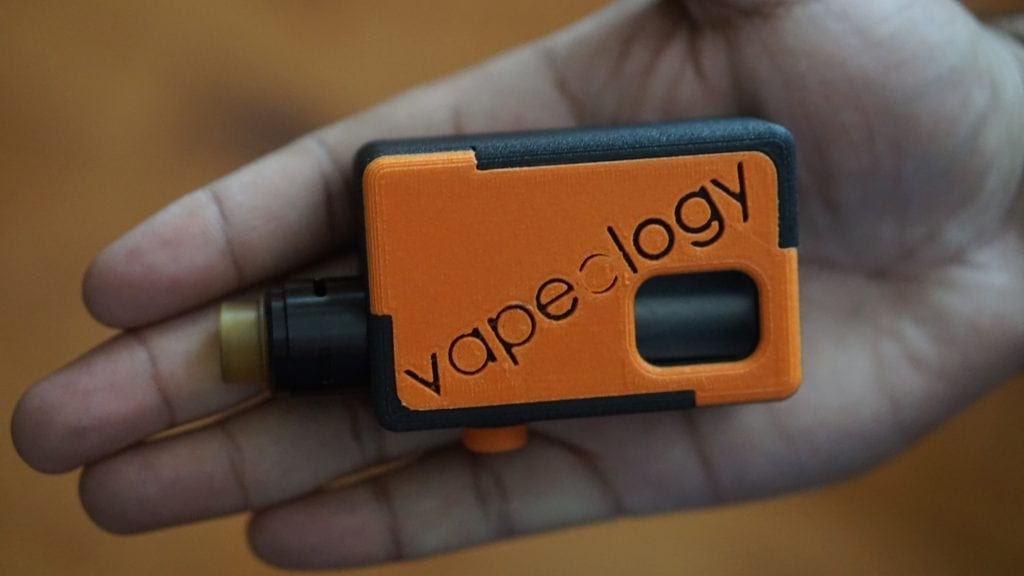 Also, my preferred drip tip was the included Ultem 810 Drip Tip. Since it does support 810 drip tips, you can use all of your favorite Kennedy and Goon drip tips! This is a huge pro in my opinion! In addition, you can use standard 510 drip tips if you prefer with the included Ultem 510 drip tip adapter, which is yet again a pro!
The airflow of this RDA is nice and smooth, but a bit on the restrictive side. It doesn't have massive amounts of airflow, and it's to be expected since this is more of a flavor chasing RDA rather than cloud chasing. However, it has more than enough airflow to satisfy most vapers in my opinion. I much preferred the airflow wide open. However, if you do close off the airflow, it does increase the flavor a bit, and the vape becomes more restrictive. You can easily adjust the airflow by twisting the top cap. The vapor production is good from this RDA, but you won't be blowing massive amounts of vapor.
Something I do want to mention is that when you're screwing this RDA onto your Squonk Mod, it can move where the airflow does not line up directly with your coils. I recommend that when you're inserting your build deck into the middle section, just slightly adjust it so that the airflow is not directly lined up with the coils, so when you're screwing your RDA into your mod, it'll move where it should and line up directly with your coils. This can be seen as a con, as it can be quite annoying if it occurs.
All in all, the performance of the Wotofo Serpent BF RDA was excellent! The flavor I got off of this RDA was stellar!
Pros:
Excellent build quality
Superb flavor
Easy to build & wick
Multiple drip tip options
Came clean with no machine oil
Cons
Accessing the build deck can be an annoyance
Can experience leaking & spit back when over squonking
Top Cap Can get hot when chain vaping or with hotter coil builds
Doesn't have lots of airflow (Subjective)
No standard 510 connection included
Conclusion
In conclusion, the Wotofo Serpent BF RDA is an excellent performing squonk RDA. The flavor I get from this atomizer is top notch, and the overall build quality is excellent. For someone looking to get into squonking and looking for an affordable RDA to start with, the Serpent BF RDA is a solid choice.
Now there were a few cons to be mentioned with this RDA, as no RDA is perfect. I do wish the build deck was easily accessible, and the over squonking is more of a user error. In addition, I think they should've included a standard 510 pin, so vapers who prefer a regular non-squonk box mod can purchase it. I can understand why they didn't include one as this RDA is primarily designed to be used on a Squonk mod, but still I think they should have included one.
Regardless, this is an excellent choice for someone looking for a squonk RDA. With squonking becoming more mainstream, I'm sure we'll be seeing a lot more atomizers dedicated to squonking, and this is a great start from Wotofo. If you're looking for an affordable RDA that you can use on your Squonk box mod, then I can easily recommend the Wotofo Serpent BF RDA! I'm certainly excited to see what's next to come from Wotofo!
We hope this review helps you with choosing the best atomizer to fit your vaping needs! If you have any questions or comments, feel free to leave them down below! Thanks for reading!
Purchase Here! (Wotofo) Purchase Here! (Heaven Gifts)
Heaven Gifts Coupon Code: ACHEAP15 for 15% Off!
Product Features:
Stainless Steel Construction
22mm Diameter
2 Post Build Deck
PEEK Insulator
Adjustable Side Airflow
Includes Single Coil Adapter
6mm Deep Juice Well
Includes 510 Drip Tip, Ultem 510 Drip Tip Adapter, & Ultem 810 Wide Bore Drip Tip
24k Gold Plated 510 Connection (Squonk Pin)
Includes bag of spare parts, 1x T-Tool, pre-built coils & pack of Japanese organic cotton