Wismec WV Replacement Coils 5 Pack $8.91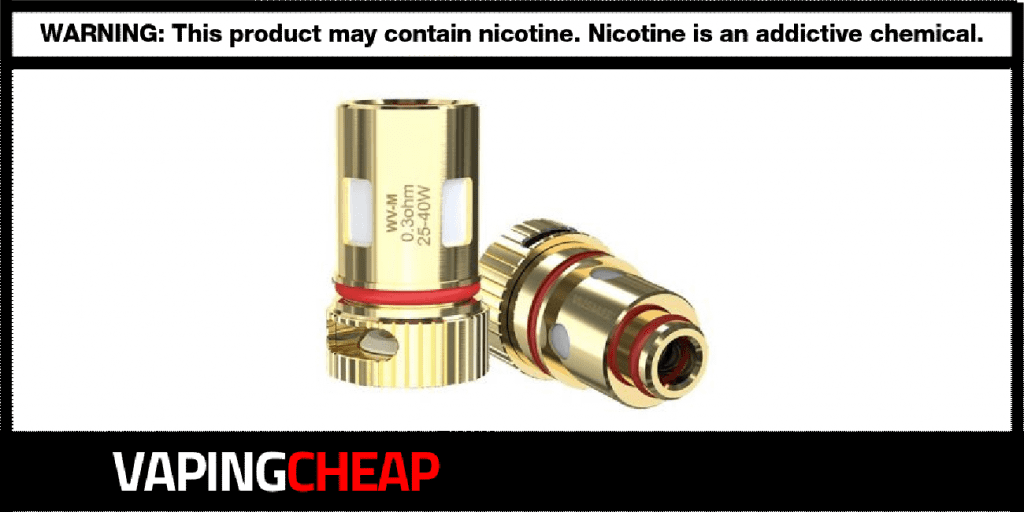 Here are discounts for the Wismec WV Replacement Coils. Grab a 5 pack for your Wismec R80 from just $8.91 when using code "Mouse10".
The Wismec WV Series replacement coil heads are designed for, and compatible with their R80 Pod Mod Kit. With that covered, there's two different coils that you can get, and each offer a different style of vape. Firstly, you have the option of the Wismec WV-M 0.3 ohm, which feature KTR Kanthal Mesh. This specific coil head is rated between 25w to 40w, but is best vaped at 35w.
Secondly, there's the WV01 which has a resistance of 0.8 ohm. With its higher resistance, and wattage range of 12w to 20w, it's better suited for mouth to lung vaping. What's great about the Wismec WV replacement coils is that they do feature adjustable airflow, allowing you to adjust the draw to your liking.
All in all, this is a great sale if you're looking for cheap Wismec R80 replacement coils. Whether you're into direct lung or mouth to lung vaping, they've got you covered.
Wismec R80 Replacement Coils Features:
Pack of 5 Coil Heads
Compatible with Wismec R80 Pod Mod
Adjustable Airflow System
Wicked with Organic Cotton
2 Coil Options Available

WV-M 0.3 ohm Kanthal Mesh Coil (Best at 35w & DTL Vaping)
WV01 0.8 ohm NiChrome Coil (Best at 15w & MTL Vaping)