Voopoo PnP RBA Coil $5.38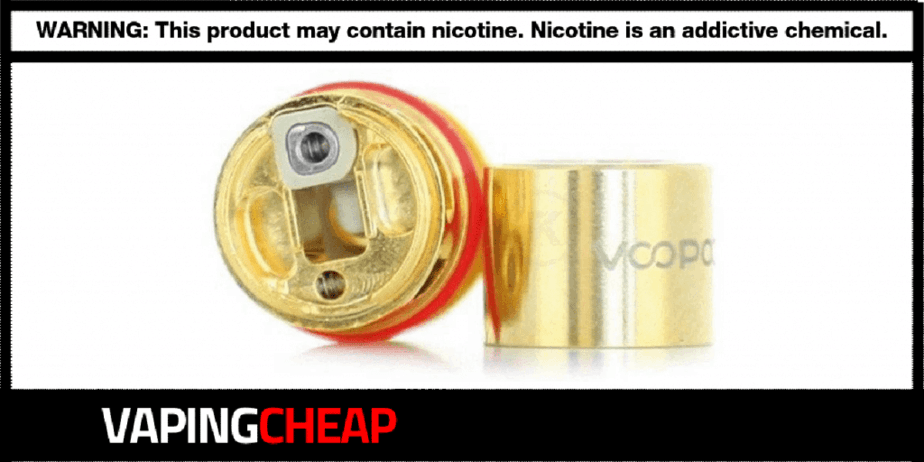 Here are cheap deals, and discounts for the Voopoo PnP RBA Coil. Buy this accessory for just $5.38. It's in stock at a USA based store for only $7.56 plus free shipping over $50 with code "MYVPRO-2020".
The Voopoo PnP RBA replacement coil is an accessory that's compatible with various pod devices. This includes the popular Vinci Pod System, and even the newer Navi pod mod. With the PnP RBA, you're able to install and use your own coil with these pod devices rather than using pre-built coil heads.
It does feature a simple post-less build deck, and it's easy to wick. We do recommend using a spaced coil as it's much less prone to any hot spots. However, a 0.6 ohm pre-built coil is included within the packaging to get you started. It's rated between 20w to 28w. Lastly, it's recommended to use a coil no lower than 0.3 ohm resistance with the Voopoo PnP RBA Coil.
All in all, this is a great sale for the Voopoo PnP RBA Coil kit. If you rather use your own coil, then this is a no-brainer, especially at just over 5 bucks. Now, if you do prefer the simplicity of pre-built coils, check out this Voopoo PnP replacement coil deal.
Voopoo PnP RBA Replacement Coil Features:
Compatible with Various Voopoo Pod Devices
Recommended Resistance: 0.3 ohm or higher
Gold Colored
Post-Less Deck Design
Easy to Wick
Power Range: 20w - 28w
What's Included
Voopoo PnP RBA For Vinci
Screws (2)
Coiling Pole
0.6 ohm Pre-Made Coil
Cotton
Silicone Loop
Screwdriver
Check Out The Voopoo PnP RBA Review & Presentation