Smok Acro Replacement Pod 3 Pack $6.99 (USA)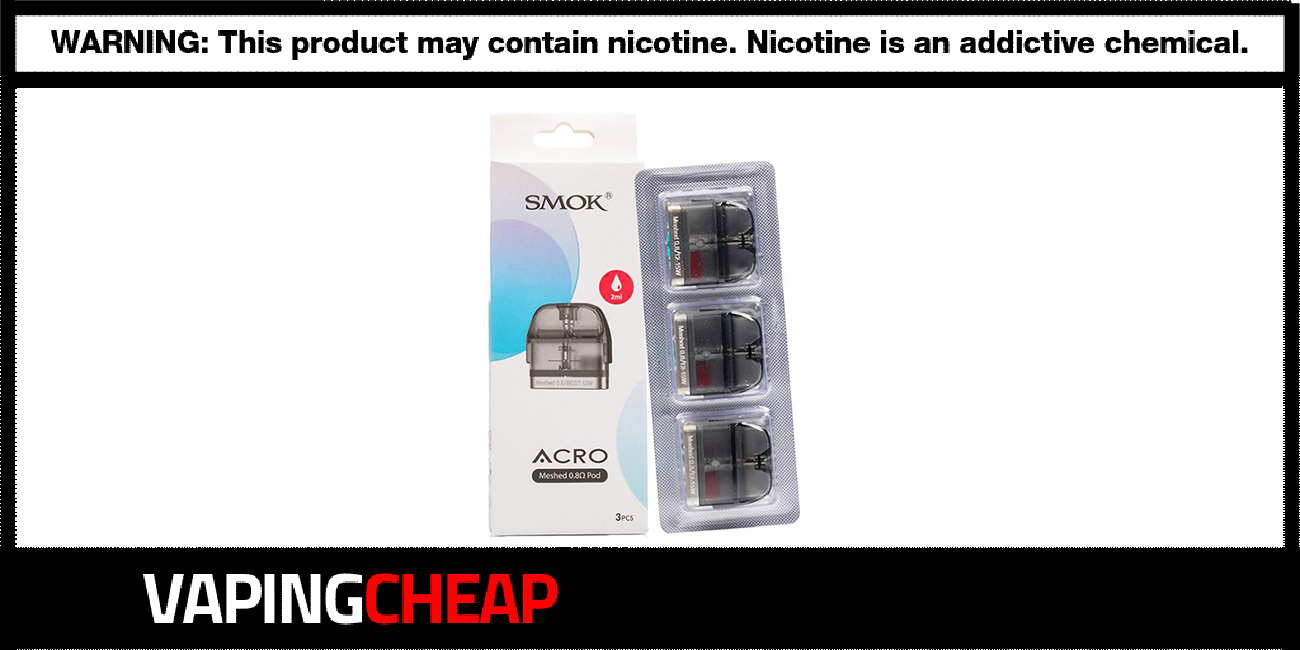 Here's where you'll find the cheapest deals on the Smok Acro Replacement Pods. Grab a pack of 3 for only $6.99! It's also available from a China based store for only $7.65 using discount code "vapingcheap"!
The Acro Replacement Pods are designed for and compatible with the Smok Acro Pod System. There are two different coil resistance options available, which include 0.6 ohm and 0.8 ohm. The 0.6 features a dual coil and the 0.8 ohm features a single mesh coil design. Both perform well, but for those who enjoy a dense vape experience, then definitely opt for the 0.8 ohm Acro cartridge.
Filling the Acro pod cartridge by Smok is easy to do. On the top side, you'll see a red silicone plug. Simply remove the appropriate side and reveal the fill port. No matter which option you choose, they hold 2ml maximum. Lastly, the Smok Acro Replacement Pod has a visible juice window alongside a magnetic connection for easy installation.
For you vapers who enjoy using the Acro and looking to stock up on replacement cartridges for cheap, then look no further! Remember, they come in a pack of 3 pods in both resistance options.
Smok Acro Replacement Pod Cartridge Details:
Design For The Smok Acro Pod System
Pack of 3
Two Resistance Options:

0.6 Dual Coil
0.8 Single Mesh Coil

2ml E-Juice Capacity
Top Fill
Visible Juice Window
Magnetic Connection