Golisi S35 21700 Battery 2 Pack $20.70 (USA)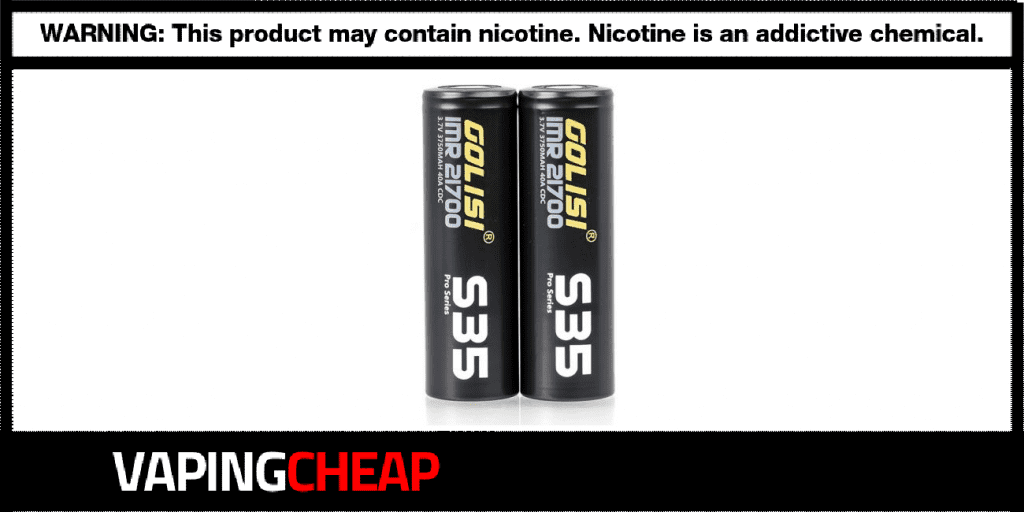 Here's a cheap deal and sale on the Golisi S35 21700 Battery, Grab a 2 pack from a US shipper for just $20.70. To get this discount, simply use code "LOVE8V" when checking out.
The Golisi S35 21700 Battery has a capacity of 3,750mAh, making it an excellent option for both regulated and mechanical devices. With its higher capacity rating, it can certainly last throughout an entire day on a single charge.
Additionally, this vape battery has a continuous discharge rating (CDR) of 30A. With a 30A rating, it's excellent for both higher and lower wattage vaping.
We will say that the Golisi S35 21700 Battery is slightly larger than the average 21700 battery. As always when using any external battery, be sure to always understand ohm's law and battery safety. Lastly, make sure you get a vape charger that's compatible with these larger battery sizes.
Like mentioned earlier, the Golisi S35 21700 battery is great for different styles of vaping, both high wattage and low wattage. It's just a solid all around performer, and at this price for a pack of 2, it's a steal.
Golisi S35 IMR 21700 3750mAh Battery Features:
Pack of 2
Compatible with devices that can use 21700 batteries
Capacity: 3,750mAh
CDR: 30A
Great for Higher & Lower Wattage Vaping