Think Vape Finder DNA250 Review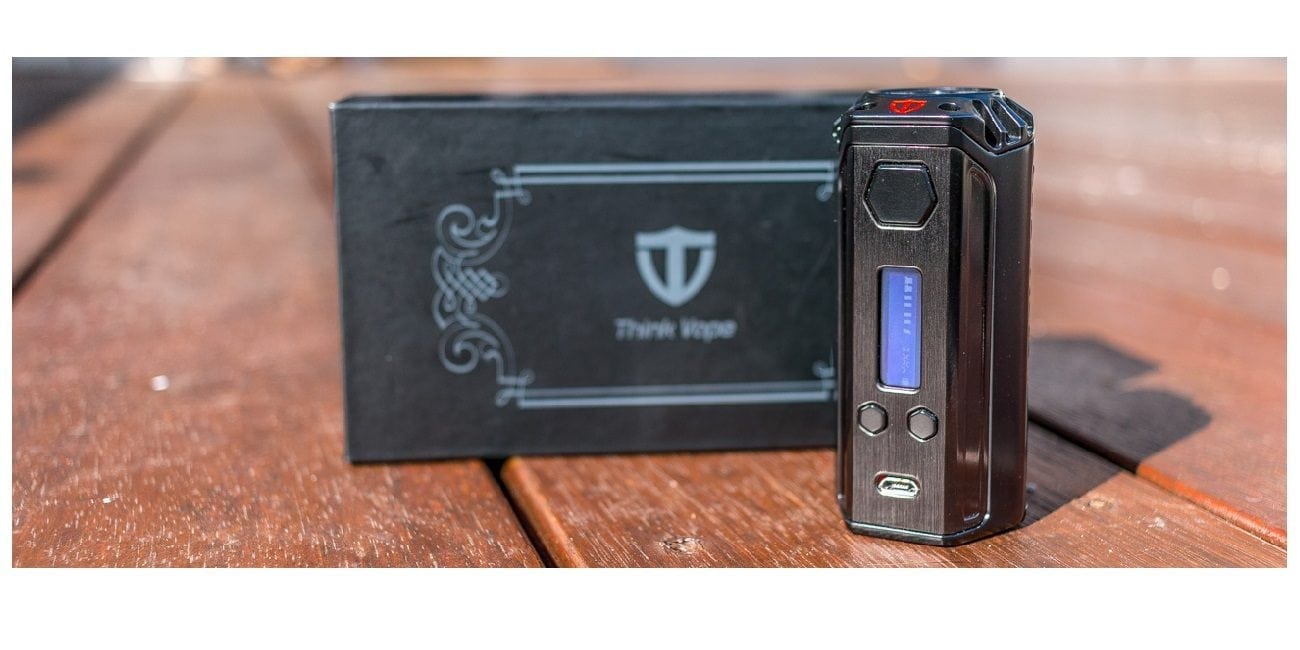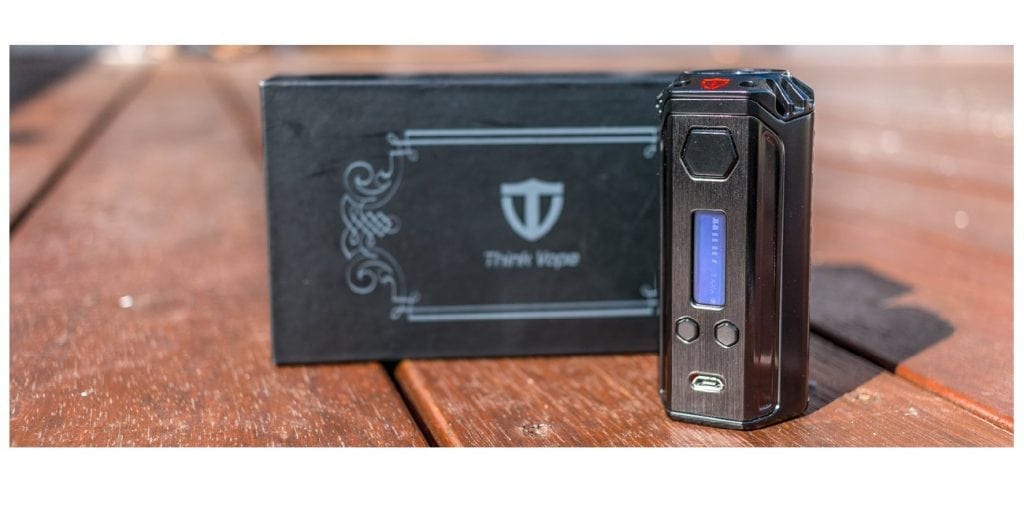 Think Vape Finder DNA250 Review
You may know of Think Vape from the likes of the Panzer, Box 133 or Finder 75 box mods, all equipped with Evolv DNA chips. Well they are now back with their latest offering called the Think Vape Finder 250. Holding up to the tradition, it is also powered by the Evolv DNA 250 chip and sports three 18650 batteries enabling the mod to reach the chips full potential of 250 watts.
The Think Vape Finder 250 takes its design ques from the likes of the Wismec Reuleaux and Lost Vape Triade, however has it's own uniqueness and style incorporated into its design. I would like to thank GearBest for sending this to us for the purposes of this article.
What's in the box
1x Think Vape Finder 250w TC Box Mod with Evolv DNA 250 Chip
1x English User Manual
1x USB Cable
Out of the box
Arriving in a simple black cardboard box, the Finder 250 was securely held inside with a foam insert. This is definitely enough protection to ensure the mod does not get damaged in transit and will arrive to you safely. Not much else was included in the box, being a comprehensive manual (that actually does makes sense for once) and a USB cable.
Looking at the mod initially it definitely resembles the triangular structure of the Lost Vape Triade and the Reuleaux 200S. As well as the triangular design, it also sports a leather battery door, which was made popular by Think Vape. This makes me wonder if these companies are one and the same, maybe something we will never find out. I do think the Finder 250 does look a lot better than the aforementioned mods, due to unique intricacies such as the grilled top section and centered 510 stainless connection plate.
The screen is recessed into the face of the Finder 250 between hexagonal shaped fire and selection buttons. Below this, on the face, sits a micro USB port for charging purposes along with firmware updates and Escribe connection. The bottom of the mod contains ample small venting holes, which should give the chip enough air to operate accordingly. The leather battery door feels really nice to the touch and is easily removed to insert the three 1860 batteries it requires to operate.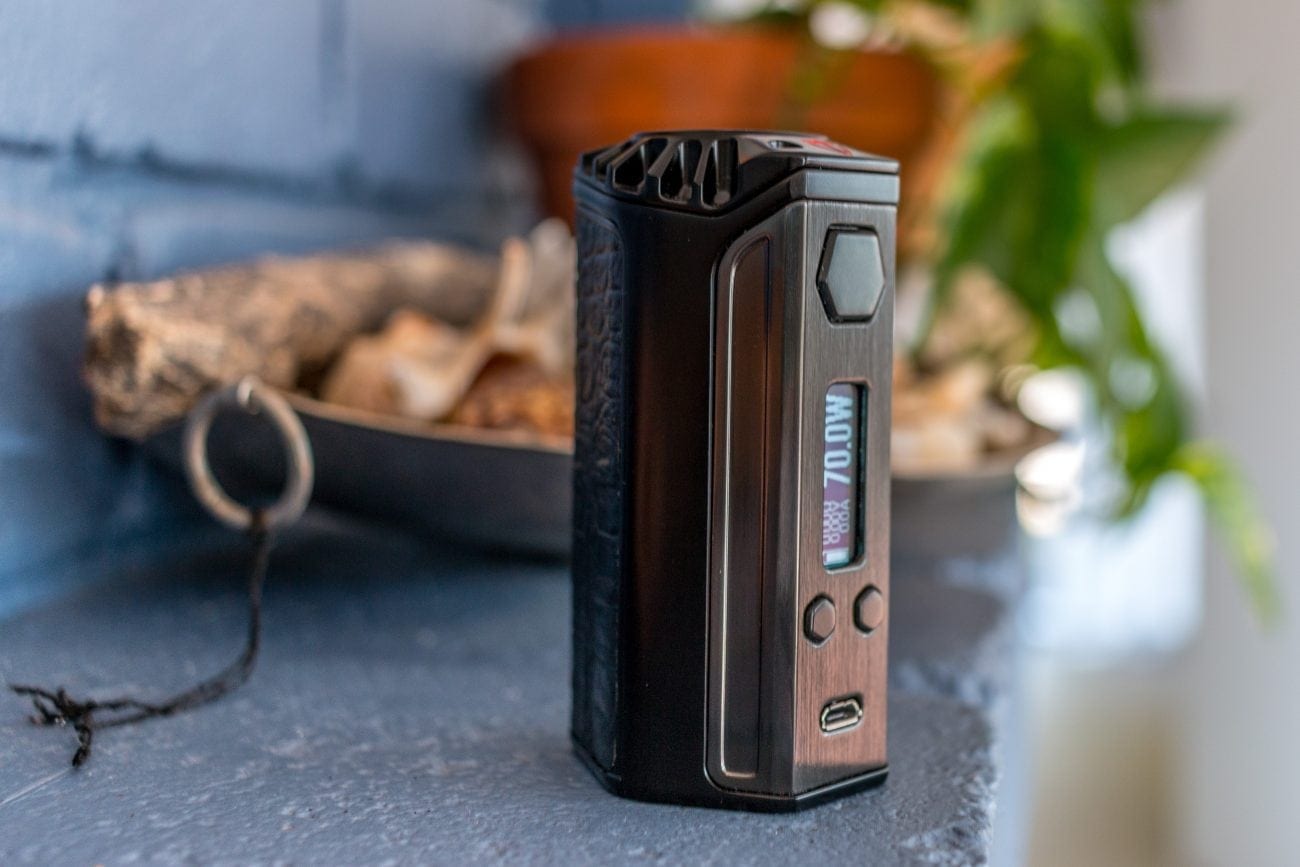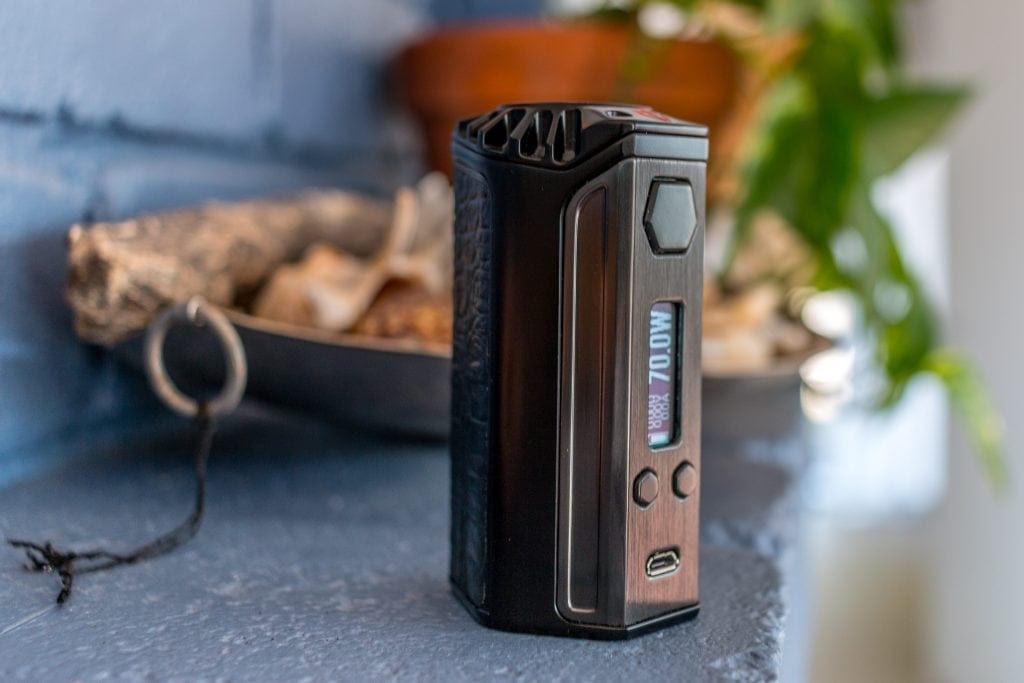 The display offers all of the information you need including Voltage, Resistance, Wattage, Amps, Battery Life and Temperature (when TC mode is engaged). It advises if resistance lock is activated and will tell you if you are in a locked mode, which locked mode you are currently in. If you do not like the layout or the information provided by default, you always have the option to customize the screen layout via the Escribe software, to which you need a PC to make that happen. The Escribe software is still unavailable for MAC users, which is obviously a subjective con to some.
In direct comparison to the Reuleaux RX200S, the Finder 250 sits a little taller at 89mm and a little narrower at 49.5mm. There isn't much difference, however it seems like a lot when you actually hold it in comparison. The Finder 250 is definitely a lot more comfortable to hold and ergonomically superior in my book. You wouldn't think so just to look at them side by side, however the Finder 250 wins out in my book for sure.
Usage
To install the batteries on the Finder 250, you need to remove the battery door. It's held in by magnets and can be a bit of a fiddle to get the right grip on it. Once the door is removed, the battery bay is exposed and the battery orientation information is displayed clearly for each cell. There is a ribbon attached to the back of the battery bay that you place behind the batteries, which aids in taking out the batteries when it's time to charge. Please remember to use a married set of batteries in the Finder 250 and you can brush up on our article on battery safety here.
The menu system its not complicated at all and quite easy to use for those that have used box mods before. One thing to keep in mind is that the DNA mods do not fully turn off. They can be locked or have the batteries removed, however when the batteries are installed the mod remains in a state of sleep only. This honestly took me a while to get my head around, as I like to shut my mod off fully before storing it in my vape pouch or pocket. But as long as it is locked, there is no fear of mis-firing when you don't it want to.
Five clicks on the fire button will lock or unlock the Finder 250. To lock the power, make sure the device is unlocked and hold down the plus and minus adjustment buttons. To lock and unlock the Resistance, make sure the device is locked and hold down the fire button and the plus adjustment button simultaneously. To put the device into Stealth Mode, make sure the device is locked and hold down the fire button and the minus adjustment button simultaneously.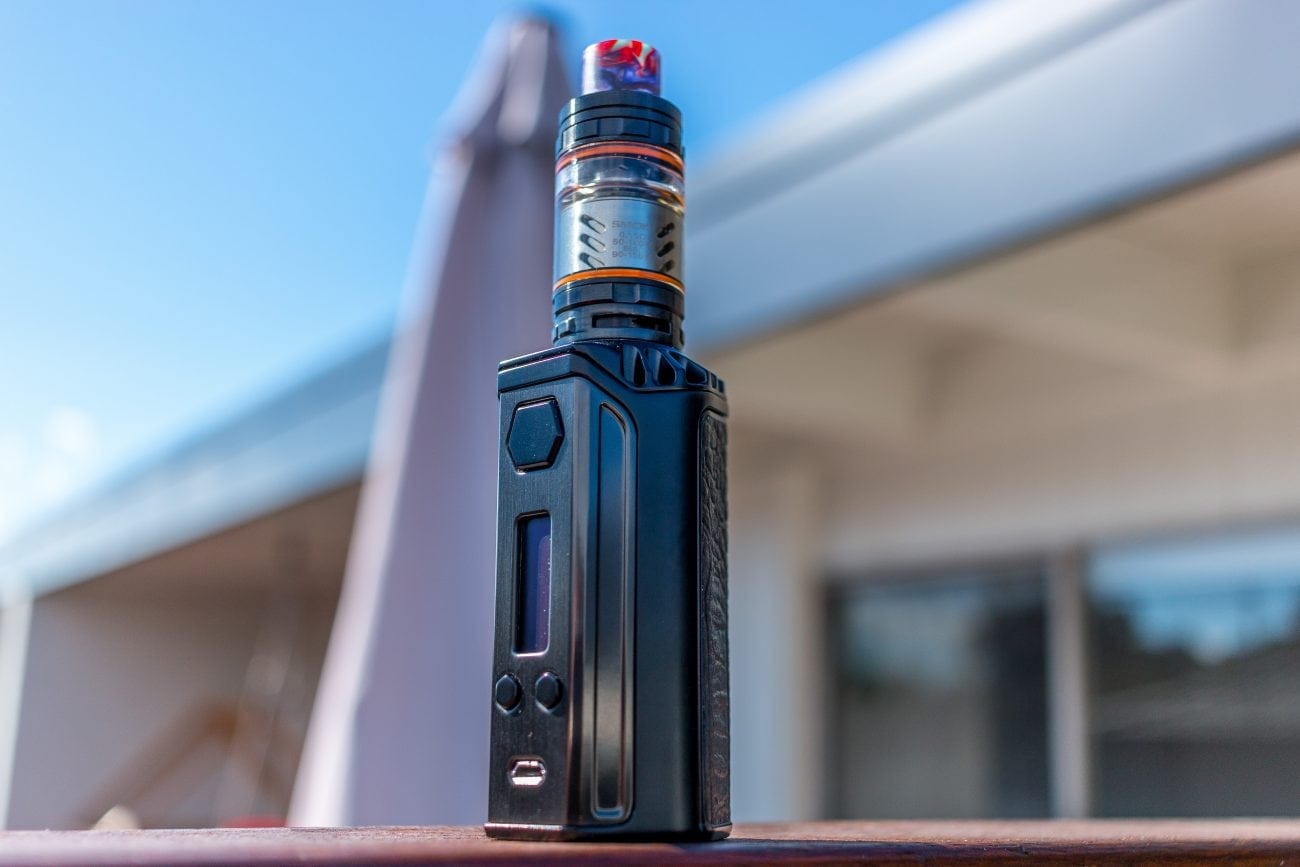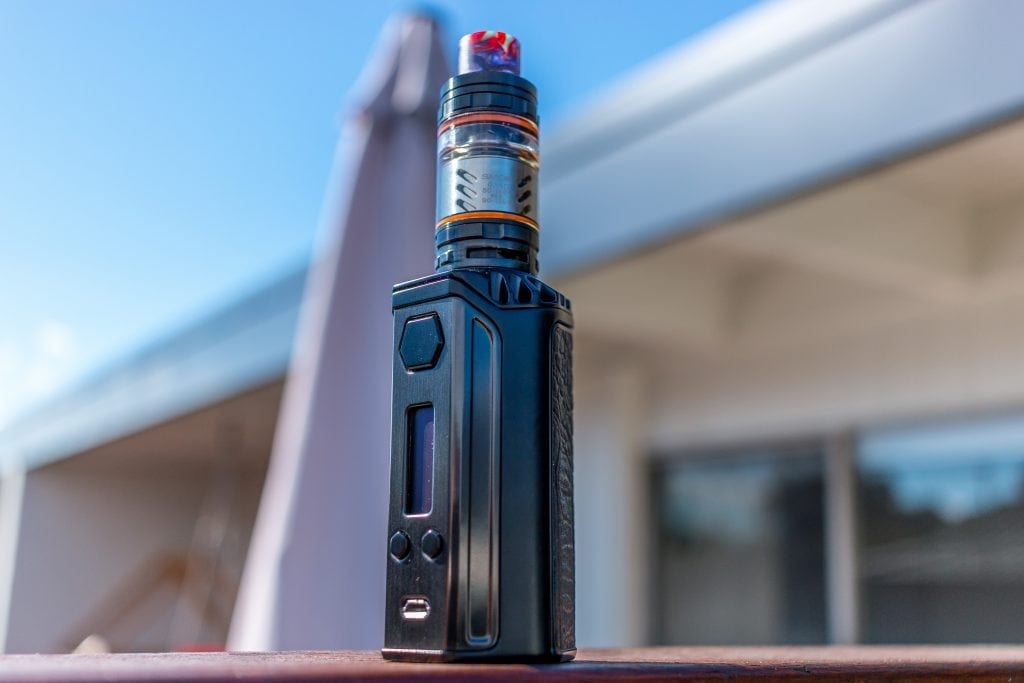 To change the temperature, make sure the device is locked and then hold down the plus and minus buttons simultaneously. The temperature can be adjusted in the menu and you can have it display in either Celsius or Fahrenheit or switch it off completely. To access the presets, make sure the device is unlocked then hold down the plus and minus buttons to access power mode and then double click the plus button. The default device presets include Wattage, Ni200, Ni200 No Preheat, Ni200 Relaxed, SS 316 and Titanium.
I found that all of the preset modes work well without having to dive into customization with Escribe. There seems to be overkill on the Nickel options for my personal liking, I personally never vape Nickel, but again that is a subjective con to the way I like to vape and the coil material I use. Escribe is very straight forward to use and there are plenty of templates/preset options to choose from. And you have the ability to store/customize up to 8 presets.
I usually vape SS316L claptons and it was easy to download a SS316L profile from Steam Engine and upload that into a custom preset. I was then able to select my standard wattage, along with a preheat curve that I desired. The software can record and tell you all types of information about how you vape and your mod, so if you find that interesting feel free to load that up. You can also configure Escribe to tell the Finder 250 what batteries you are using, as to give you an accurate battery meter and help the charging process.
In regards to charging your batteries, it is usually recommended to use an external charger. The DNA 250 board does boast per cell charging at a rate of up to 2A, which I would feel comfortable in charging my batteries if I didn't have an external charger available. The Finder 250 is going to make sure each cell gets charged in a balanced manner and it also supports pass through functionality so you can vape while the unit is on charge.
Specifications
Dimensions: 89mm x 41mm x 49.5mm
Weight: 160g
Zinc Alloy Chassis
Spring Loaded 510 Threaded Stainless Steel Connection
DNA250 OLED Display
Powered By Evolv DNA250 Board
Power Range: 5w – 250w
Temperature Range: 200C to 300C or 200F to 600F
Input Voltage Range: 9v to 12.6v
Output Voltage Range: 0.5v to 9.3v
Maximum Output Current: 55A
Efficiency: 97%
2A Fast Micro USB Charging
Performance
I have to say after using the Finder 250 for a number of weeks now, it has become one of my favorites. The DNA 250 chip does not miss a beat and is very accurate and reliable. I have been rotating some of my favorite tanks and RDA's on this puppy and I can confirm that reliability and consistency always ring true. I get such a rewarding and satisfying vape from all of them due to the quality of the DNA 250 board. These boards always have the most consistent and accurate ohm reading that I have seen on any of my mods.
Both wattage mode and TC mode work without hesitation. The customizable pre-heat time is a god send especially when working in TC mode and powering some large coil builds. It gets you going instantly once you get your settings right and is so satisfying when you've nailed it to just how you like it.
The beauty about this mod is that although it will work for you out of the box, once you get Escribe fired up and customize the Finder 250 to your liking it will keep rewarding you day after day, toke after toke. It can also grow with you as you progress into different builds and materials and keep tweaking the settings to your liking.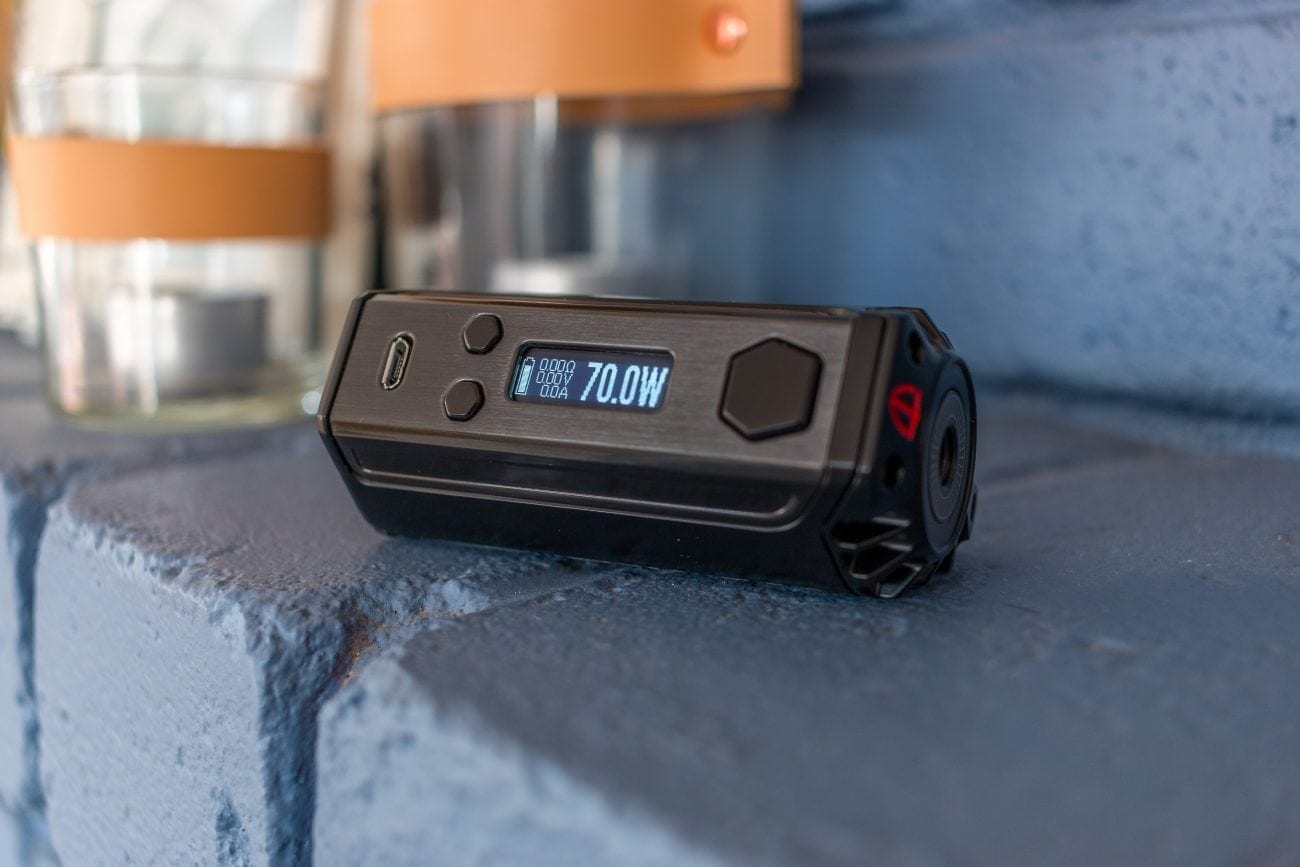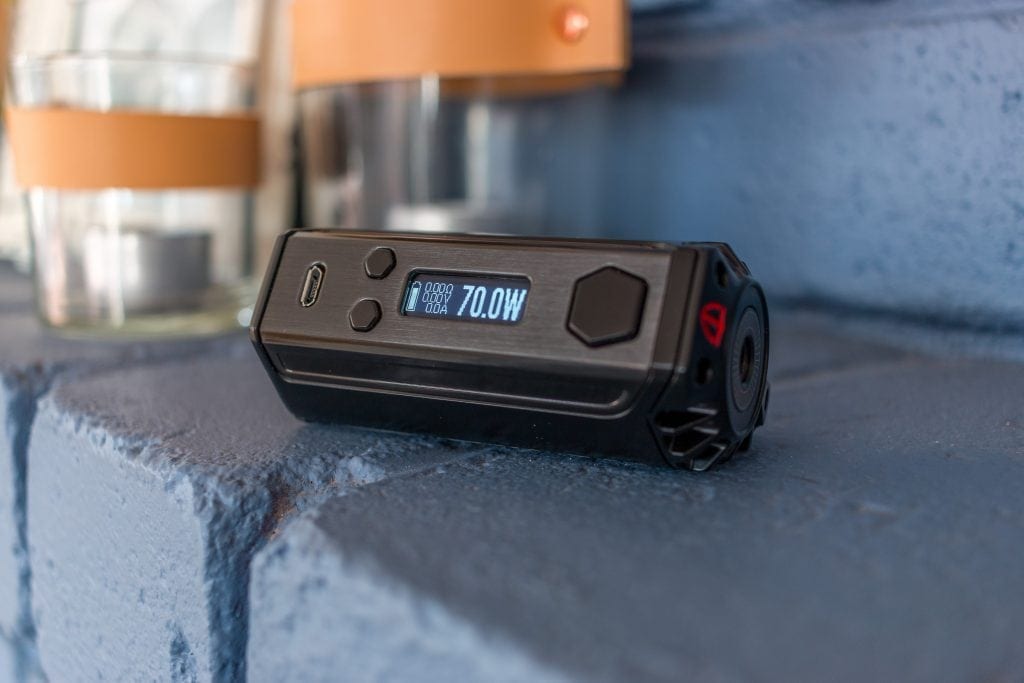 I did the obligatory dry burn test and can confirm that it passed with flying colors, no longer do you have to be scared of getting a dry hit when you least expect it. The big bright screen is a pleasure to read in even the most challenging lighting situations. And the fact that it is more compact and pocket friendly than say an RX200S, I find myself bringing it out of the house and even to work with me replacing my smaller beater mod setups.
It definitely isn't an every day carry arrangement, however it has its place and that place is constantly growing. The Finder 250 is so comfortable and ergonomic to use and is much easier to get in and out of your pocket than an RX200S.
The Finder 250 didn't have any trouble firing any RDA or RTA I threw on it, with all types of builds installed. It can handle up to a 28mm atty, with anything less showing some open space around the 510 connection plate. Everything I put on the mod looked really good and the spring loaded 510 connector ensured that there were no gaps present on any one of them.
Battery life is excellent on the Finder 250 which boasts a 97% efficiency rating. Vaping at around 50 watts I was getting around 2 days of vape time before having to think about recharging. Obviously with higher wattages this turn around time will be lessened and I found that TC mode saves some battery life as well.
Pros
Great performance
Good looking
Reliable and consistent
Cons
Escribe not available for Mac users
Wrap Up
With so many options in quality high-powered mods currently available it is always a hard choice to make. The Evolv DNA 250 chip is available in a few mods now and easily proves that it steps above the rest. Granted, they do come with a higher price, but the quality, reliability and consistency definitely pay for themselves before too long.
Keep in mind that it is an investment that you won't easily or quickly grow out of as you can keep customizing it as you go. You can try out new things and news ways of vaping that you wouldn't ordinarily be able to do with other non-customizable mods on the market.
The Finder 250 really does tick a lot of boxes and it looks really good as well. Think Vape have done stellar job on presenting the DNA 250 board and have honored this with excellent build quality, ergonomics and aesthetics. With only one major con that I have established, this isn't even really to do with the Finder 250 itself, it's more to do with the DNA chip on board and not having the support for MAC users, so although it's not directly aimed at the Finder 250 itself, it comes with the territory of the DNA chip.
I have absolutely no hesitation in recommending the Think Vape Finder 250 if you think it can be something that will work for you. You will be as impressed with the mod as I was and will be satisfied for a long time to come. I hope this has helped you in your search for your next vape mod. Let us know if you have any questions or comments below, we always appreciate hearing from you.