Jam Monster Apple Review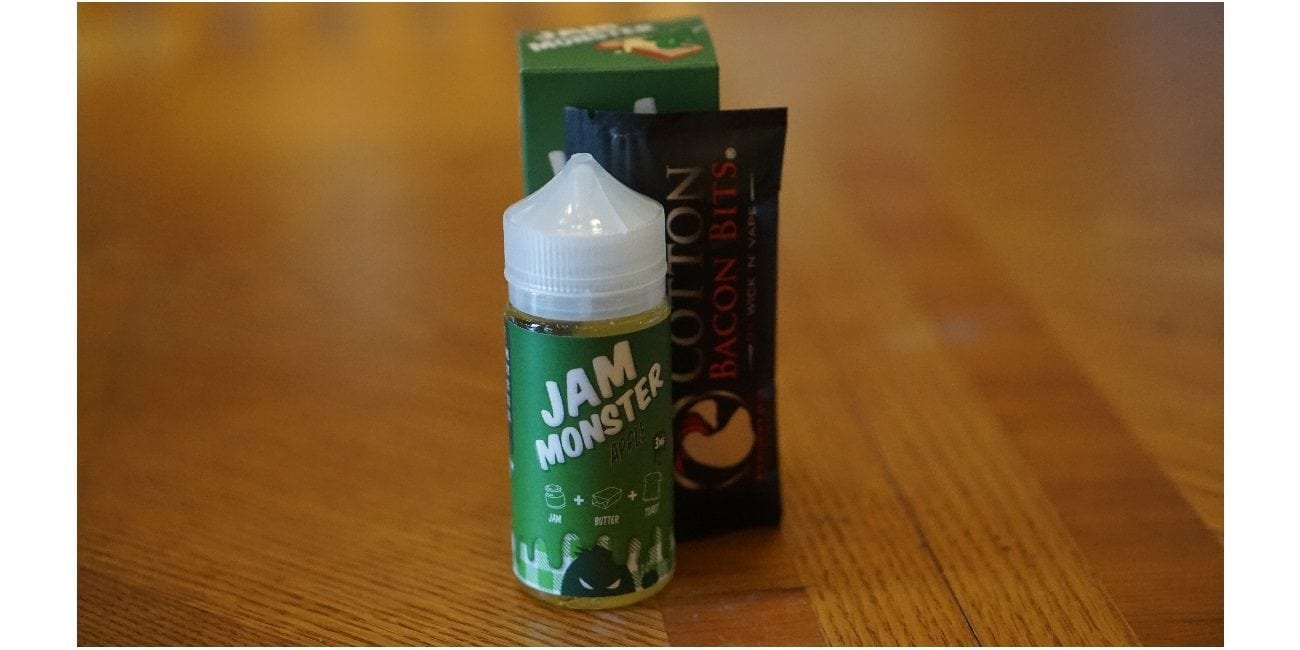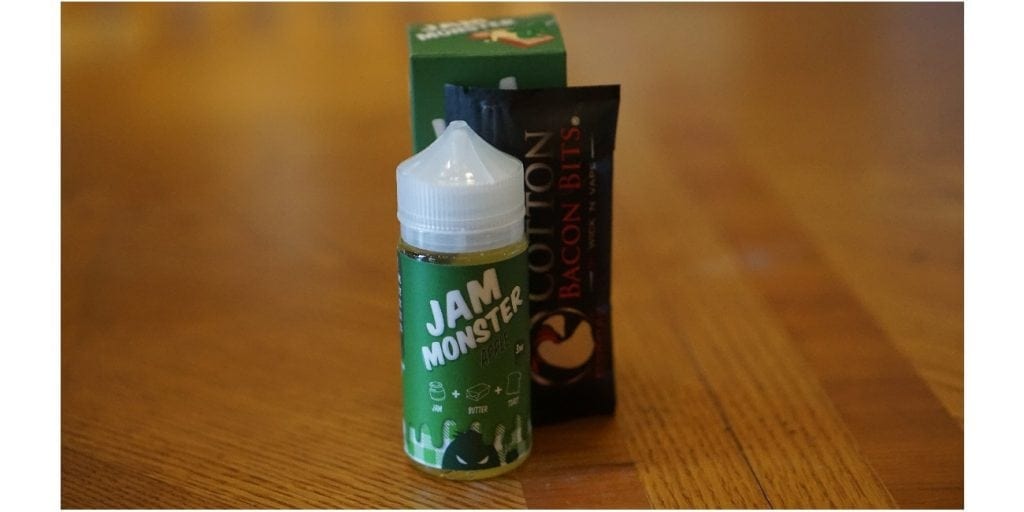 Jam Monster Apple Review
In this review, we will be covering the newest addition to the Jam Monster E-Juice Line, Jam Monster Apple. This flavor keeps the same type of profile yet differing from the other two flavors vastly by bringing apple and cinnamon into the mix. The other two Jam Monster flavors have been quite popular lately, especially the Strawberry version due to their excellent pricing and unique flavor profile. This e-juice is only available in a 100ml bottle size option and is available in nicotine strengths 0mg, 3mg and 6mg.
Before getting any further, I would like to thank Fuggin Vapor for sending this e-juice my way for the purposes of this review. I will give you my overall thoughts about Jam Monster Apple and conclude with whether I recommend it or not! Remember, taste is subjective, so what I may like you may dislike and what you like I may dislike. Next, I will go into the specific mods and atomizers used to test this flavor.
Mods & Atomizers
First Setup:
Joyetech eVic Primo with Wotofo Lush Plus RDA
Build: Dual Fused Clapton (26GA Ni80/36GA Kanthal)
Resistance: 0.15 ohm
Second Setup:
Lost Vape Triade DNA250 with Digiflavor Pharaoh RTA
Build: Single Fused Clapton (24GA SS316/36GA SS316)
Resistance: 0.18 ohm
Third Setup:
Smok AL85 Box Mod with Uwell Crown V3
Coil Head Used: 0.25 ohm SS316
Flavor Review
Jam Monster Apple
Flavor Description: Apple Jam E-Liquid by Jam Monster Liquid is a freshly buttered piece of toast smothered with mouth-watering apple jam and a hint of cinnamon.
Nicotine Strength: 3mg
VG/PG Ratio: 75VG/25PG
Inhale: Apple and jam flavor
Exhale: Apple and jam flavor with a hint of cinnamon and toast flavor
Throat Hit: Smooth
Overall Thoughts
This is definitely an interesting vape experience to say the least. If you've read our last review of Jam Monster (Strawberry and Blueberry), you can tell that I'm a fan of this e-juice line, so I was certainly excited to try this new flavor. When first tasting this flavor, I got mostly an apple flavor with hints of jam and cinnamon. However, after letting it sit for about a week or so, it definitely changed.
On the inhale, I get an apple jam flavor, neither overpowers the other. On the exhale is where this flavor comes together and brings a unique vape experience. I get the same apple jam flavor, but it is surrounded by subtle notes of cinnamon, and the toast flavor you can taste on the tailend of the exhale. Overall, it's a pretty tasty flavor, and I'm sure vapers who are fan of apple dessert or breakfast flavors will enjoy. The throat hit is very smooth just like the other flavors. In addition, I found myself liking it more and more as I continued to vape it.
With that being said, the Strawberry Jam Monster is still my favorite of the line. This is definitely a unique addition to the Jam Monster e-liquid line, and takes it slightly different approach with apple and hints of cinnamon. Even though the Strawberry is my favorite of the 3, this is still a pretty solid vape. If you're a fan of the previous flavors and looking to try something just a bit different, then I definitely recommend giving Jam Monster Apple a shot!