Space Jam Nic Salt EJuice 30ml $6.95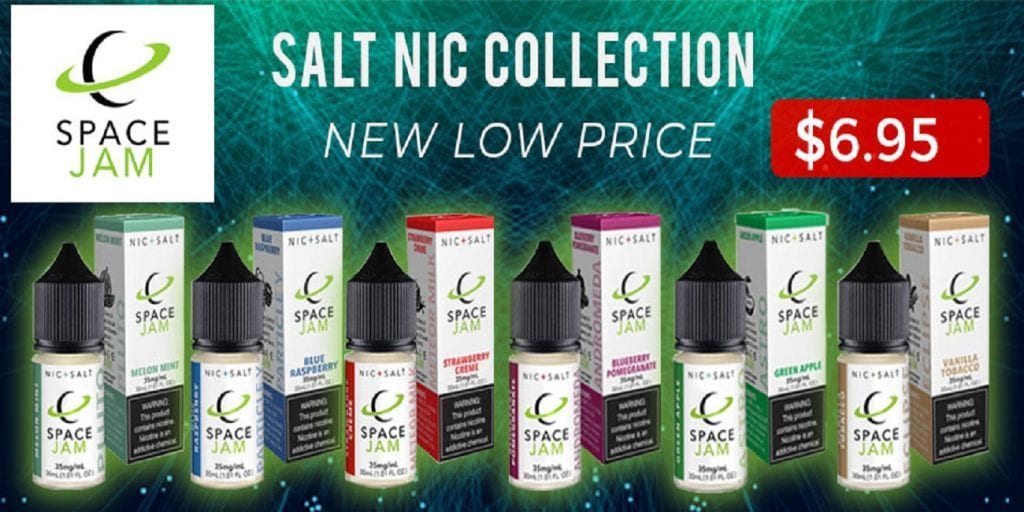 Here's a cheap deal on the Space Jam Nic Salt EJuice Line. Get a 30ml bottle for only $6.95! No code needed.
During this sale, you'll be able to grab a 30ml bottle of Space Jam Nicotine Salt E-Liquid for just under 7 bucks. There's six different flavor options available including Strawberry Creme, Blueberry Pomegranate, Blue Raspberry, Melon Mint, Vanilla Tobacco and Green Apple.
When it comes to nicotine strength options, there are two available which are 35mg and 50mg. Now do keep in mind with these nicotine salt vape juice that they're recommend for pod vapes, and MTL tanks only. It is not recommended for sub ohm vaping.
All in all, this is an excellent deal on the Space Jam Nic Salt E-Juice Line. If you're looking for some affordable premium nic salt e-liquids for your pods, then this is a perfect deal for you! We're not sure how long this price is valid for, so definitely jump on it while you still can.
Space Jam Nicotine Salt E-Liquid
30ml Unicorn Bottles
50VG/50PG Blends
Nicotine Strengths Available: 35mg, 50mg
6 Flavor Options
Recommended for Pod Systems & MTL Tanks Only
Not For Sub Ohm Use