Purge Ally Replacement Pod 2 Pack $5.84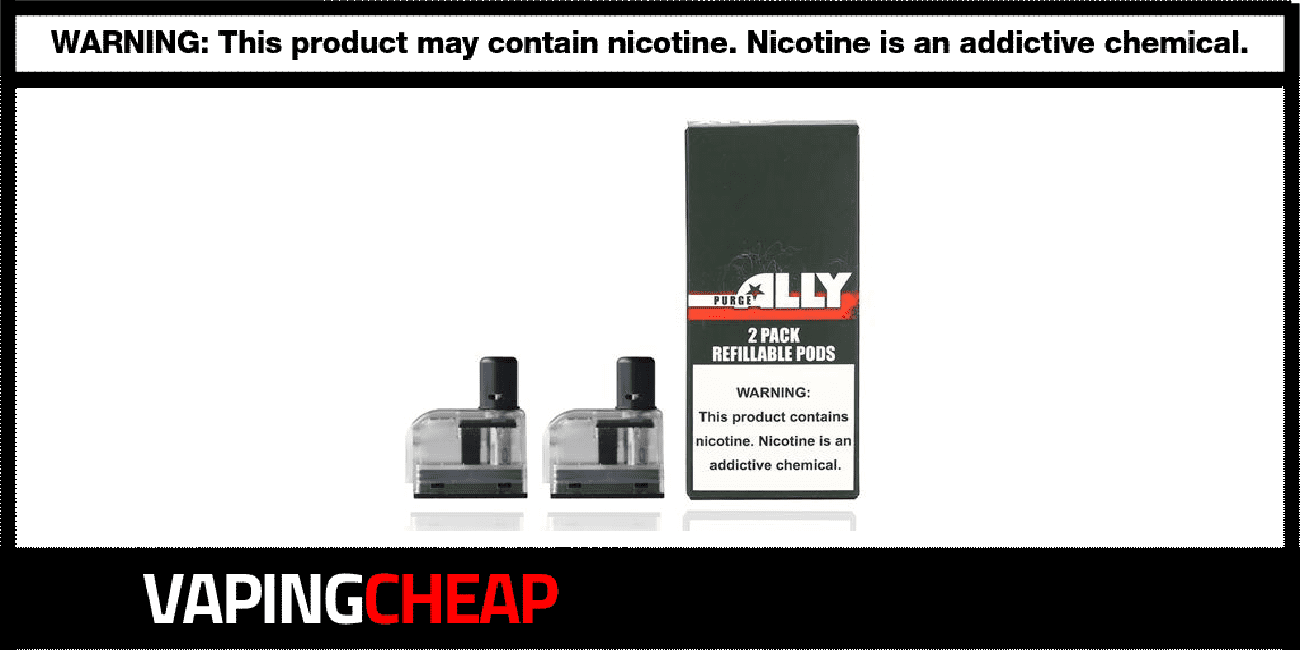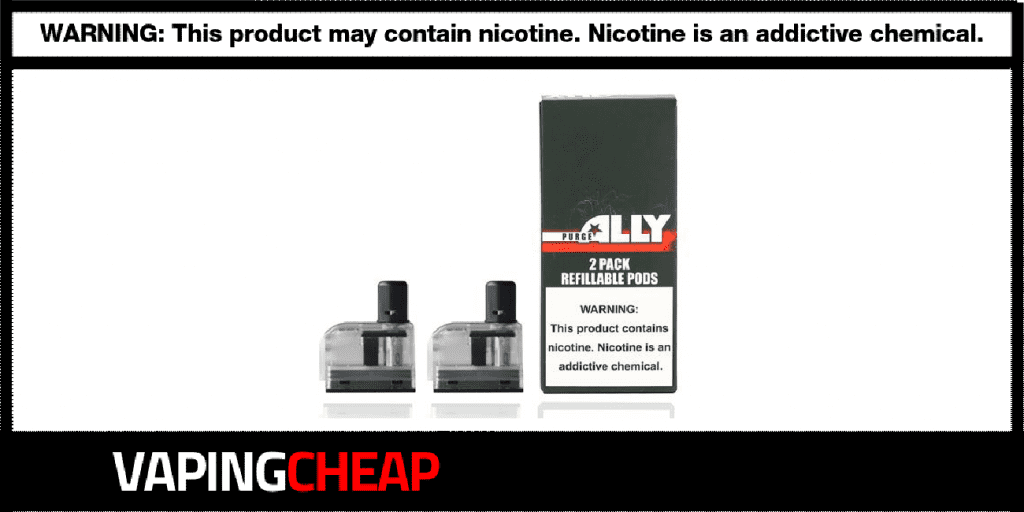 Here's a cheap deal and discounts for the Purge Ally Replacement Pod. Get a 2 pack of cartridges for only ​$5.84 No code required to get this price.
These replacement pod cartridges are designed for, and compatible with the Purge Ally Pod System. There's currently only one option available for the Purge Ally Replacement Pods which is the 0.8 ohm mesh coil. Since it's constructed of organic cotton and mesh wire, you'll get superb flavor, and a long lasting coil head.
Although it has a 0.8 ohm coil resistance, it can be used for both mouth to lung and direct lung vaping.
This is especially the case since it has an adjustable airflow system built into the PCTG drip tip. Another great feature is the side filling port. The Purge Ally Replacement Pod Cartridge has a silicone fill plug, which is super easy to use. Simply pop it open the 4mm filling port when ready to fill, and it'll slide back into place with ease. As with most pod vapes and refillable cartridges, you can use both nicotine salt vape juices and freebase e-liquids. Lastly, the Purge Ally Replacement Pod can hold up to 2ml of your favorite e-juice, and comes in a pack of two pods.
If you're looking for some cheap Purge Ally Pods, then you won't wanna miss out on this sale. Remember, it comes in a pack of 2, so you'll be able to stock up on some at one low price.
Purge Ally Replacement Pods Features:
Pack of 2 Replacement Pod Cartridges
Compatible with Purge Ally Pod System Only
Coil Resistance: 0.8 ohm (Mesh)
2ml E-Liquid Capacity
Side Fill Port
PCTG 510 Drip Tip
Adjustable Airflow
Constructed of Polycarbonate Material
Gold Plated Contacts