Pachamama Sleep Well CBD Gummies $4.87 (USA)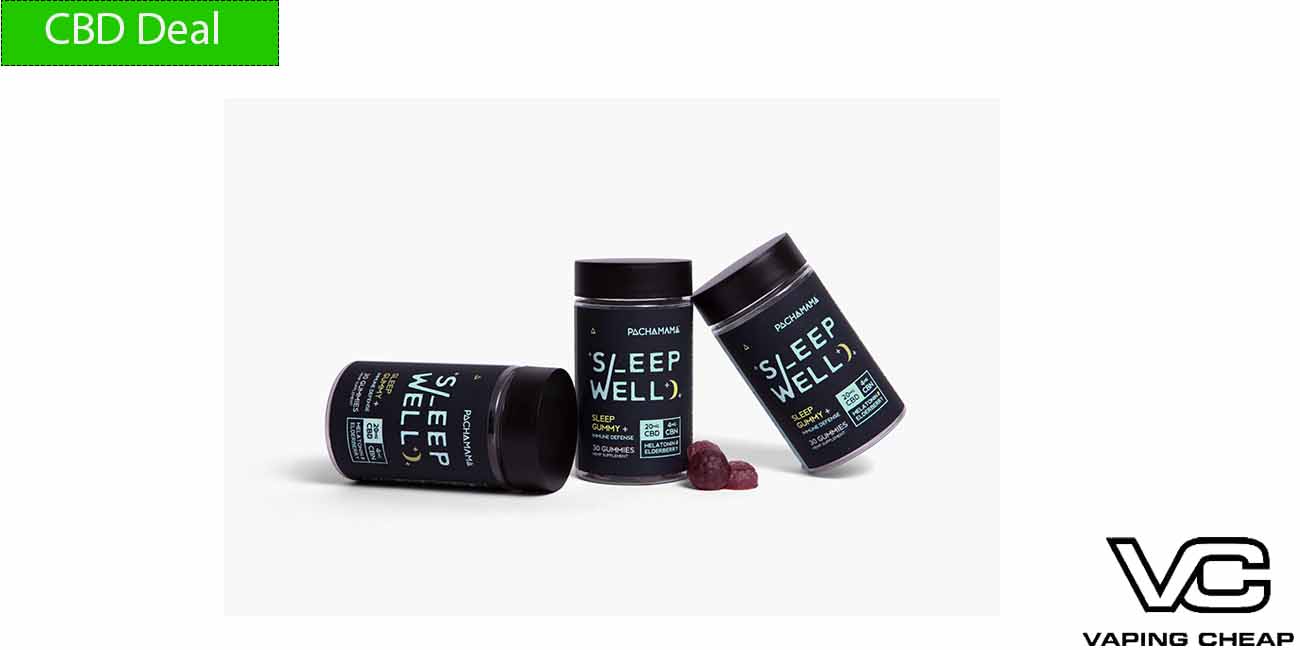 Here is an amazing sale on the Pachamama Sleep Well CBD Gummies. You can get a pack for only $4.87 or a full jar (30 count) for only $23.37. No coupon required, this discount automatically applies in your cart.
The Pachamama Sleep Well CBD Gummies contains 20mg of CBD and 4mg of CBN per gummy. Depending on which option you choose, you'll get either a total of 5 individual gummies or 30 with the larger jar.
What makes these unique is that they're crafted to be taken right before bed, as each Pachamama Sleep Well gummy does contain melatonin and elderberry extract. This helps to improve sleep and immune defense.
The recommended dosage is one gummy per night, an hour before you're ready to sleep. It is not recommended to use more than two gummies in one night. Lastly, they are gluten-free and vegan.
If you're looking for gummies specifically to help with sleep, then look no further! For more sales like this, be sure to visit our CBD corner.
Pachamama Sleep Well CBD Gummies:
5 Pack or 30ct Jar
20mg CBD and 4mg CBN
Tested Multiple Times For Quality Purposes
Recommended Dosage: 1 (an hour before bed)

Do not exceed 2 per night

Gluten Free & Vegan
Includes Melatonin & Elderberry