MyVpro July 4th Sale! Extra 15% Off Orders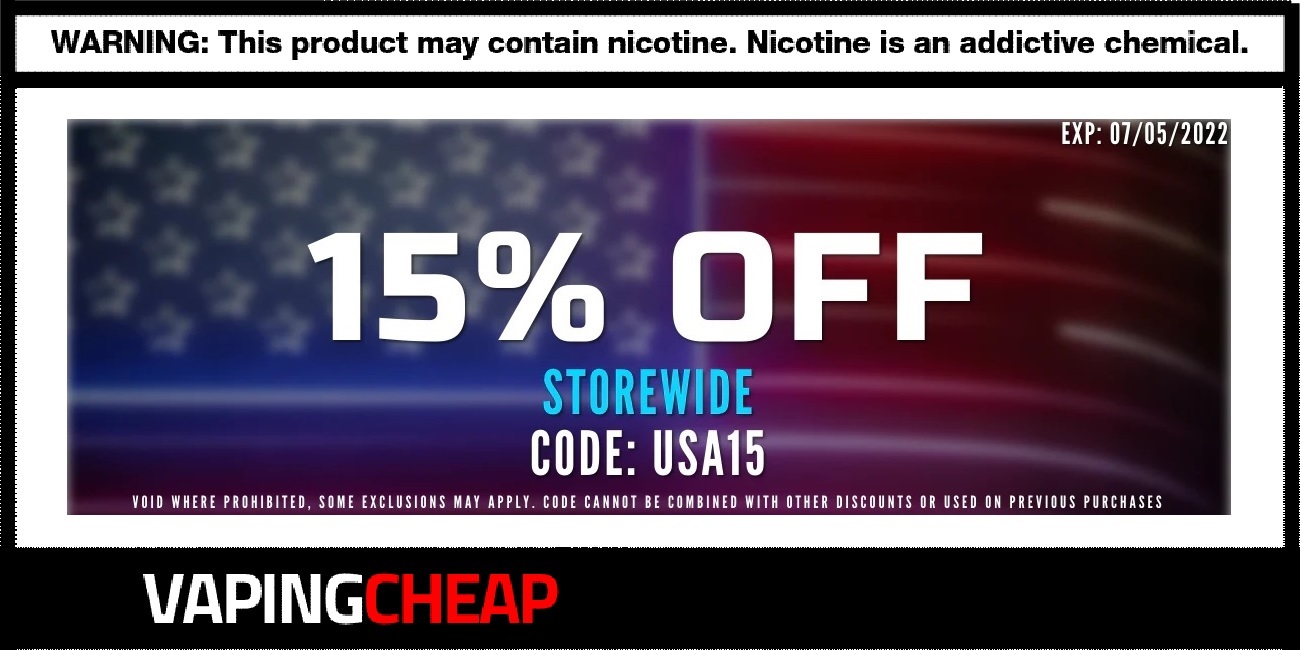 MyVpro has kicked off their sale for 4th of July and offering 15% off the entire store. To get this discount, use code "USA15" at checkout. Free shipping is included when you spend over $80.
During this MyVpro vape sale, you'll be able to get site-wide savings, and this does include their great clearance selection. For vapers who want to save the absolute most, then you'll want to check out what they've got on sale, as there's plenty of great products available at massive discounts (up to 70% off). Additionally, MyVpro has restocked on many popular products and brands like Vaperz Cloud, VCT, HohmTech, Geekvape, Vandy Vape, Steam Crave, Wotofo and many more.
All in all, this is an excellent vape deal at MyVpro you'll want to check out if you're looking to get big discounts on a variety of vape products. However, keep in mind, this sale is valid for a few more days!
MyVpro Sale Details:
July 4th Sale
Save 15% off store-wide
Great selection of popular brands to shop from
Clearance discounts up to 70% off and prices from under $10
Free shipping over $80
Limited Time Sale