EightVape Easter Sale! Huge Discounts On Pods, Mods & More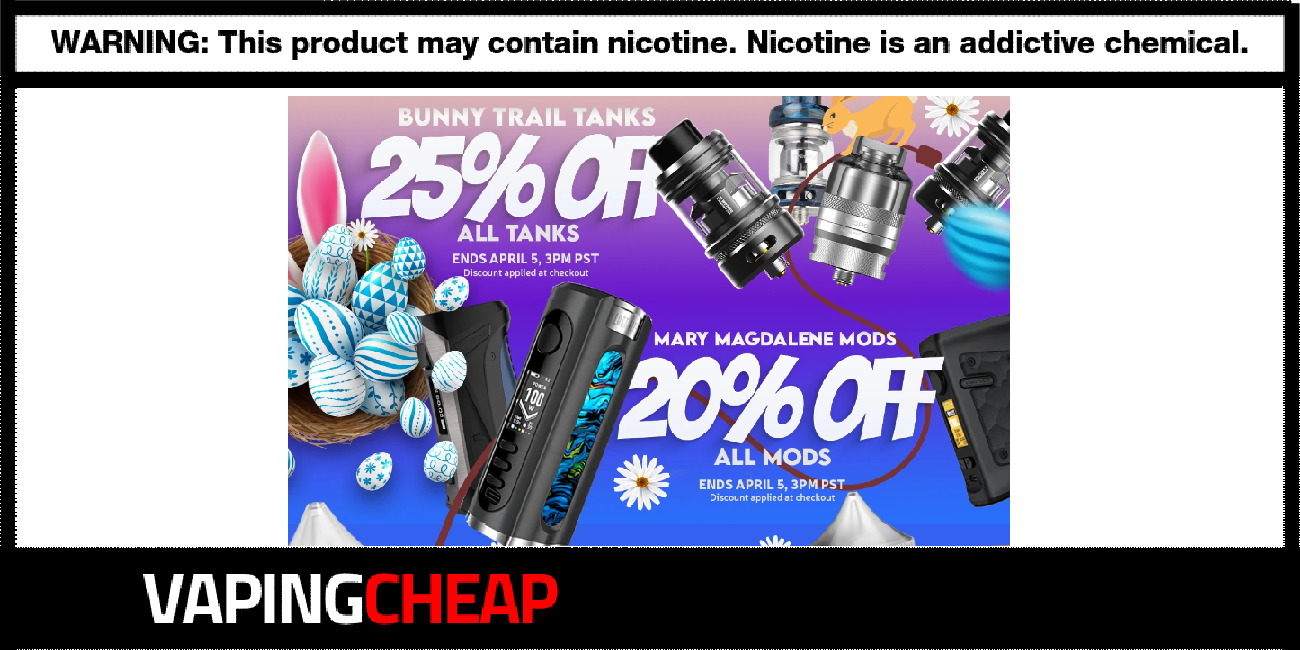 EightVape just kicked off their Easter Sale for 2021, and offering huge discounts on a bunch of different vaping products! Sales include up to an additional 25% off plus BOGO deals!
During this EightVape Holiday Deal, you'll be able to take up to an extra 25% off both premium vape juices and hardware. Let's go over what you'll be able to save on! First, you've got an extra 25% off Suicide Bunny E-Liquids, 25% off Smok Products and 25% off tanks. Next, you can save 20% off salt e-liquids, box mods, and replacement coils and pod cartridges.
Another great sale to take advantage of is on their disposables. They're offering buy 2, get 1 FREE! You're able to mix and match from all disposables they've got in stock. Lastly, there's an Easter Basket of e-juices sale, where you're able to get any 3 bottles within that sale for just 28.88.
This sale is only valid until tomorrow night, so definitely take advantage as we're not sure when they'll have another sale like this. No matter what kind of vape product you're looking to save on, they've got you covered, that's for sure.
Discount Code: Auto Applies
EightVape Holiday Sale Details:
Easter Sale
Save up to 25% off
Buy 2, get 1 free on all disposables
25% off Suicide Bunny, Smok Products & Tanks
20% off salt e-juices, mods and replacement pods/coils
Buy 3 e-juices for $28.88 from Easter Basket
Valid 1 day only