Horizon Sakerz Master Tank $24.89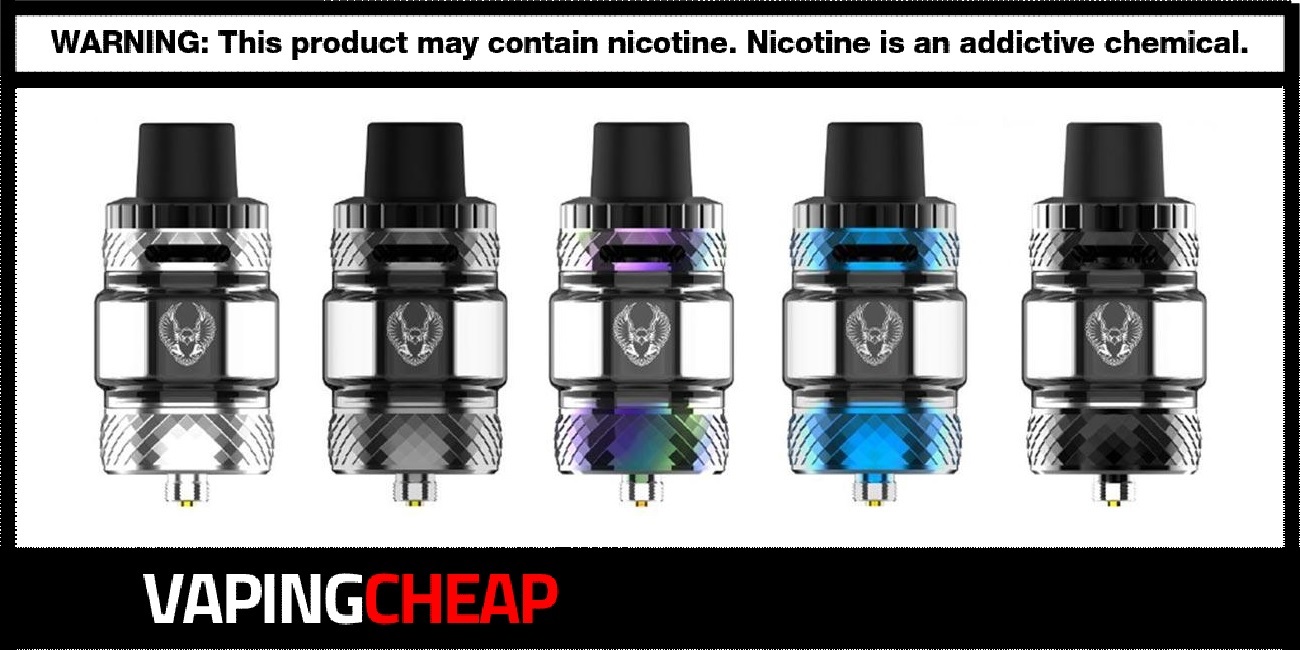 For a limited time only, the Horizon Sakerz Master Tank is now in stock and on sale. Get one from a China based store for only $24.89 using discount code "HSAM". It's also available from a USA based shipper for only $26.28 after discount code "BLKFRIDAY". You can choose from five different color options which are Black, Blue, Gunmetal, Rainbow and Stainless Steel.
The Sakerz Master Tank by Horizon shares a few similarities with the original Sakerz Tank. This includes a 5ml maximum e-juice capacity, and overall asthetic. With this much held, you won't be needing to filling very often, but when you do, it's fairly easy with the top fill design. Additionally, this atomizer sports an overall diameter of 30mm.
Horizon's Sakerz Master Tank features an adjustable top airflow design, which means zero leaks and still delivering excellent flavor and a smooth draw. Another reason you'll get awesome flavor is the fact that it's compatible with the Sakerz Coil Heads. In the box, you'll get two different coil heads that feature a mesh design.
If you passed on the original, then you'll definitely want to check out this master version. It's set to deliver an excellent vape, and suits vapers who enjoy mid to high wattage.
Horizon Sakerz Master 30mm Sub Ohm Tank Features:
Stainless steel construction
Overall diameter: 30mm
Maximum e-juice capacity: 5ml (bubble tank), 3.5ml (Straight Tank)
Top fill design
Compatible with the Sakerz Coils
Adjustable top airflow design
Gold plated 510 connection pin
Wide bore drip tip
Comes in five color options: Black, Blue, Gunmetal, Rainbow and Stainless steel
What's Included:
Horizon Sakerz Master Tank
0.16 ohm coil head
Accessory Bag
0.17 ohm coil head
User Manual
Extra Tank
Be sure to check out the Horizon Sakerz Master Sub Ohm Tank review video