Horizon Sakerz Tank $21.14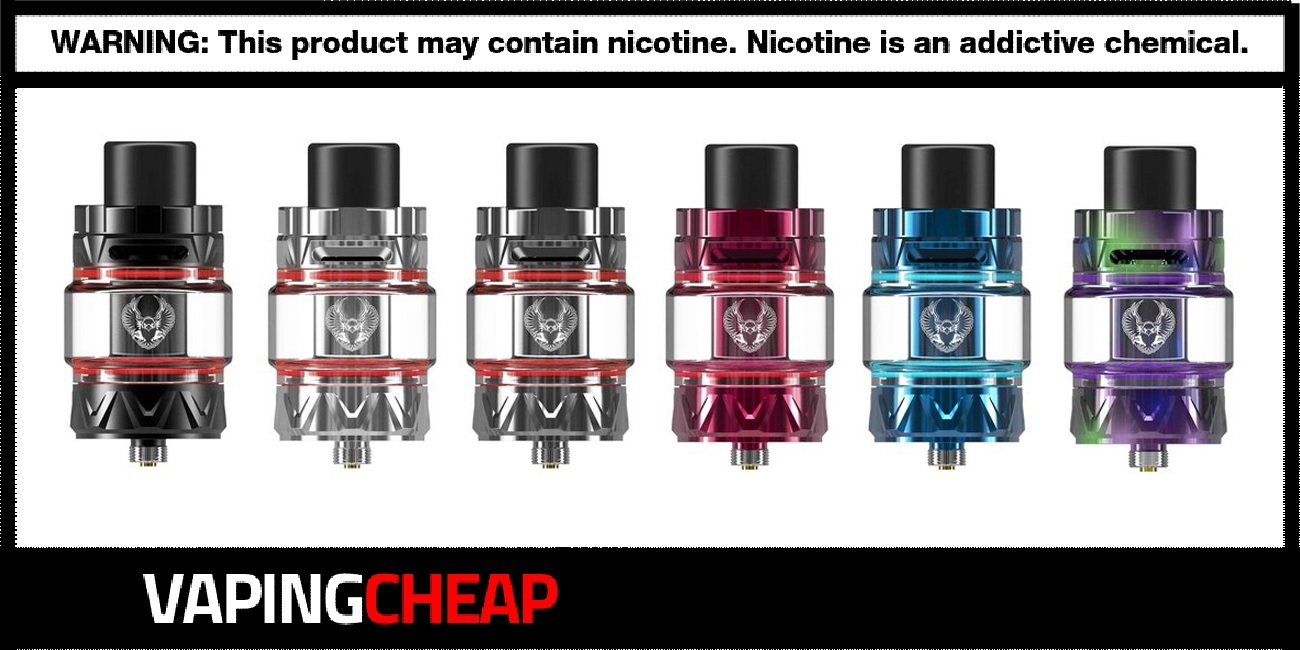 Are you looking for the best deals and sales for the Horizon Sakerz Tank? Then you've come to the right place! Grab yours cheap for a limited time only, starting from only $21.14 when applying the coupon code "vapingcheap". You can also get it from a USA based store for only $27.00 with free shipping over $75 after code "Hardware10". There are six different colors you can choose from.
The Sakerz Sub Ohm Tank by Horizon sports an overall diameter of 29.5mm diameter. Additionally, it has a maximum e-juice capacity of 5ml or 3.5ml with the straight tank section. Filling this tank atomizer is a breeze thanks to the large top fill port. It also features an adjustable dual top airflow system that gives you a smooth draw each vape you take.
Horizon's Sakerz Tank is compatible with their new coils, which is an improvement from the previous Falcon 2 Mesh Coils. In the box, you get two different coils. The first is a 2-in-1 0.17 ohm mesh coil and the other is a 0.16 ohm mesh coil head. Lastly, both of the coils are rated best at 70w.
Horizon has made another fantastic sub ohm tank, as expected. The Sakerz Tank offers a ton of great features including a large e-juice capacity, a top airflow design and new coils, giving you excellent flavor.
Horizon Sakerz Sub Ohm Tank Features:
Overall diameter: 29.5mm
Maximum e-juice capacity: 5ml or 3.5ml (Straight Glass)
Top fill design
Stainless steel construction
Compatible with the new Sakerz Coil Heads

0.17 ohm 2-In-1 Mesh Coil
0.16 ohm Mesh Coil

Dual Adjustable top airflow system
Available in six color options: Black, Stainless Steel, Blue, Gunmetal, Purplish Red, Rainbow
What's Included:
Horizon Sakerz Tank
0.16 ohm mesh coil
Replacement O-Rings
2-In-1 0.17 ohm Mesh Coil
Replacement Tank (3.5ml)
User Manual
Warranty Card
Be sure to check out the Horizon Sakerz Tank review video
More Great Vape Deals...
---
Uwell Caliburn Pod Vape Kit $11.29
For a limited time only, the Uwell Caliburn Kit is now available on sale right here for only $24.99! No coupon code required! Various color options[...]