Hellvape SERI RDA $18.79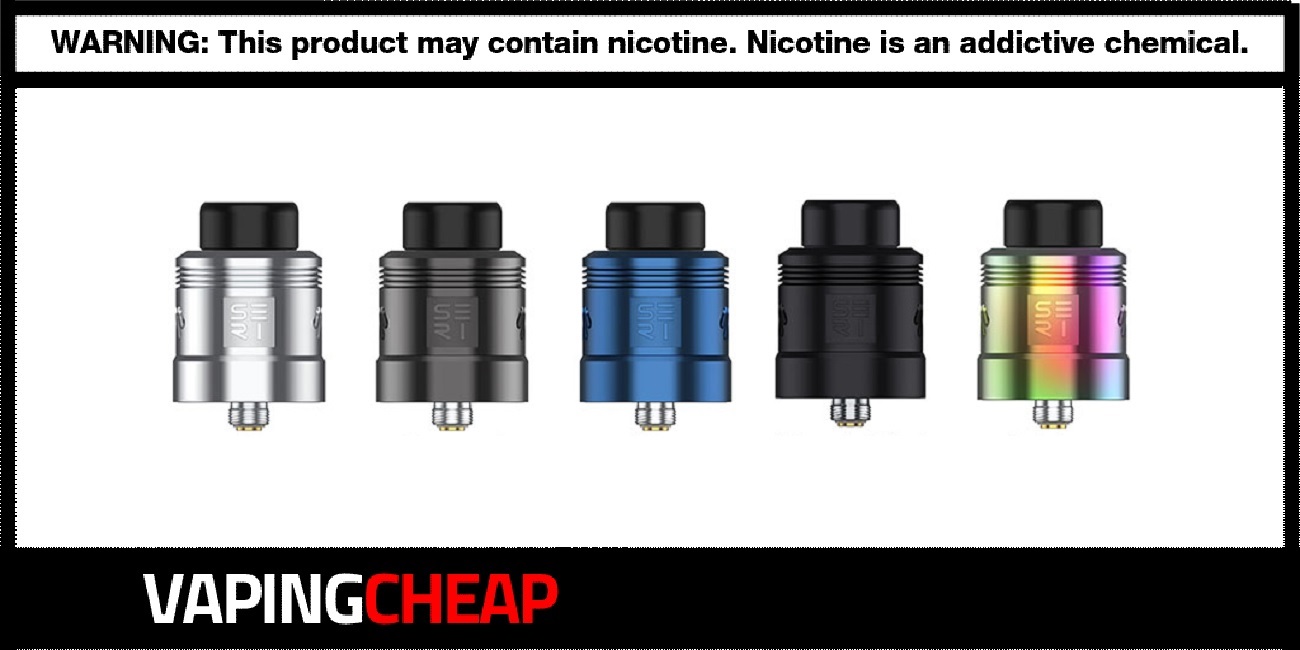 For a limited time only, the Hellvape SERI RDA is now in stock and on sale. Grab one of these atomizers for only $18.79. No discount code required. It's now in stock at a US shipper for $26.10 after discount code "Hardware10". There's five different color options available including Black, Blue, Gunmetal, Rainbow and Stainless Steel.
The SERI RDA by Hellvape is primarily constructed from stainless steel material and sports an overall diameter of 26mm. Additionally, it includes a wide bore 810 drip tip, perfect for hotter builds and high wattage vaping. A 6mm deep juice well means you can drip a ton of vape juice.
When it comes to the building deck is where the Hellvape SERI differs from most RDAs. It features a series build deck that's compatible with both triple and dual coil builds.
When using a dual coil build, you do have to use the post insulator. Lastly, the Hellvape SERI 26mm RDA has an adjustable side airflow design, giving you plenty of air for those bigger coils you can fit.
Cloud chasing is definitely what this is suited for. If you enjoy higher wattages and bigger attys, definitely check out the SERI by Hellvape.
Hellvape SERI 26mm RDA Features:
Stainless steel construction
Wide bore 810 drip tip
Overall diameter: 26mm
Series Build Deck
Compatible with triple coil and dual coil builds

Dual coil builds need to use the post insulator

Adjustable side airflow
Available in 5 colors: Black, Blue, Gunmetal, Rainbow and Stainless Steel
What's Included:
Hellvape SERI RDA
Post Insulator
Accessory Bag
User Manual