Smok Nord Pro Pod System Kit $16.79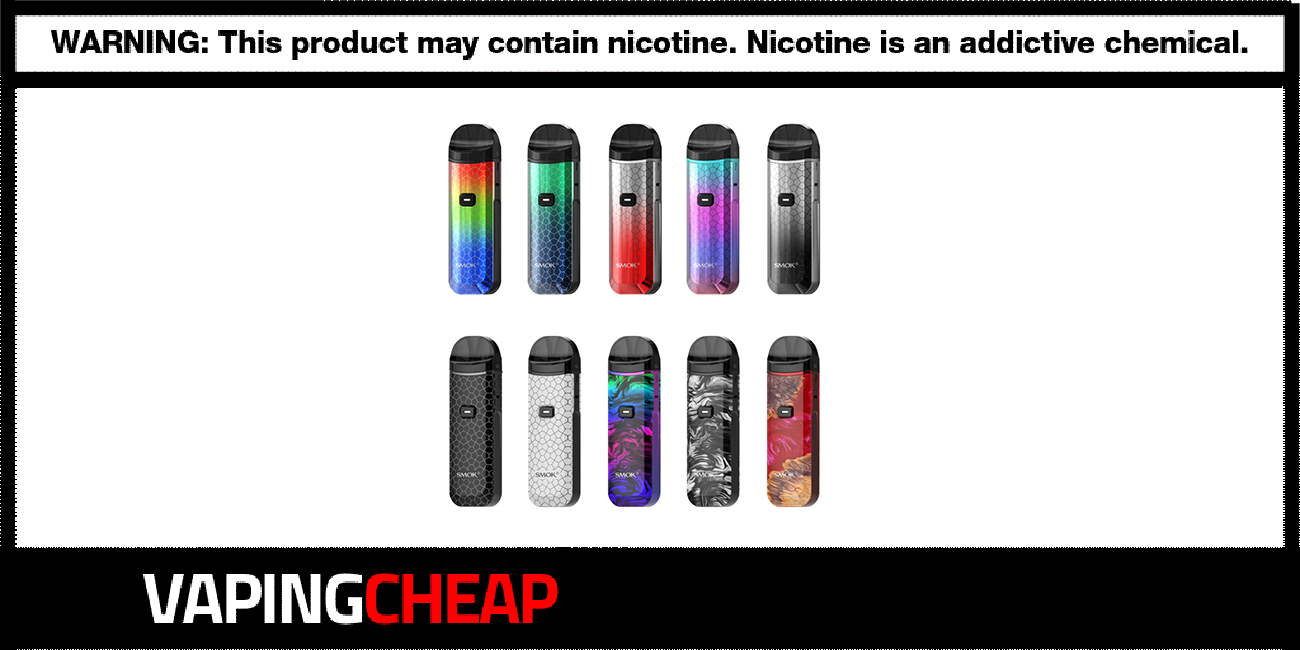 Here are cheap deals, discounts and sales for the Smok Nord Pro Pod System Kit. Get this vape pod kit for only $16.79 using discount code "NordPro"! It's also in stock at a USA based store for only $18.74 with coupon "VAPOR25". There are two different colorways to choose from, which are Prismatic and Regular, and both are offered in various color combinations.
The Smok Nord Pro Pod System Kit features a similar design to the previous Nord 50w, but offers some differences. For one, the wattage output is 25w, great for vapers who enjoy mouth to lung, or low wattage vaping. Additionally, the airflow does come in from the side.
Another key difference with the Nord Pro is the size, it's smaller than other versions, but still packs a larger 1,100 mAh internal battery. Charging is done quickly via its USB type-c port. What's great is that there are two different ways to vape with the Nord Pro Pod Mod. Simply use the button or just inhale. The button can also be used to turn it off or on.
This device does utilize the Nord Pro Pods and Nord Pro replacement coils. In the box, they do include Nord Pro Cartridge and two replacement coils, which feature resistances of 0.6 ohm and 0.9 ohm. The pods themselves offer a maximum e-juice capacity of 3.3ml. While the Nord Pro uses those pro coils, they can be used with other Nord replacement coils.
Another great addition to the Nord Series, the Nord Pro 25w offers a slim form factor, ease of use with the multiple ways to vape it, and best of all, coming in at a cheap price.
Smok Nord Pro 25w Pod Kit Features:
Internal 1100mAh battery
Maximum wattage output: 25w
Single Fire Button/Auto Draw
Two Different Size Air inlets
Small and Compact Design
Compatible with Nord Pro Pod and Nord Coils

Maximum E-Juice Capacity: 3.3ml
Side Fill
Compatible with Nord and Nord Pro Coils
What's included:
Smok Nord Pro Device
Smok Nord Pro Empty Pod
Smok Nord Pro 0.6 Ohm Mesh Coil
Smok Nord Pro 0.9 Ohm Mesh Coil
Type-C Cable
User Manual