Hellvape Passage RDA $10.00 (USA)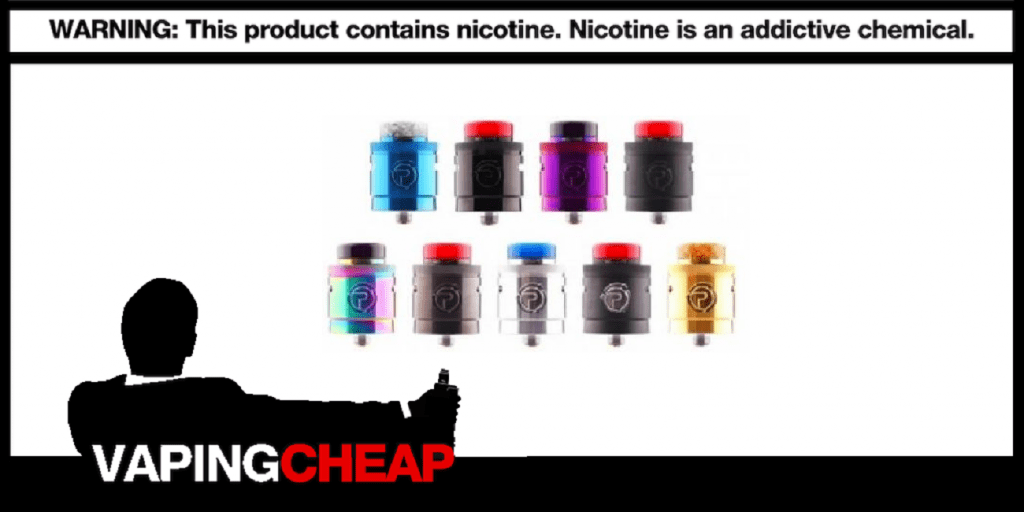 The brand new Suck My Mod and Hellvape Passage RDA is now in stock and on sale from only $10.00. No code required. It's also available for $19.98 when applying our Sourcemore Coupon "PAA". There are a bunch of color options available such as Black, Gunmetal, Full Black, Blue, Gold, Matte Black and more.
Hellvape's Passage RDA in collaboration with Suck My Mod sports a base diameter of 24mm. It is primarily constructed out of stainless steel material, and includes both a resin and frosted 810 drip tip. What makes the Passage RDA unique is its airflow system and build deck. Firstly, the way the build deck is designed makes it easy to install your coils regardless of how they're wrapped. Now the most unique feature is the airflow system which features individual airflow passages alongside honeycomb airflow holes.
As we've seen with many of the best RDAs, honeycomb style airflow simply delivers a smoother vape experience, and some pretty stellar flavor. The same can be said for this unique airflow design, it allows for a smooth draw, and great flavor. It also features both a standard gold plated 510 connection and a BF pin, allowing you to use this atomizer on your squonk mods.
If you're a fan of honeycomb airflow and dual coil atomizers, then you'll probably want to check out the new Suck My Mod and Hellvape Passage RDA. It certainly has many unique features to set it apart from the rest.
Passage RDA Discount Code: PAA (China)
Hellvape Passage 24mm RDA Features:
Collaboration Between Hellvape and Suck My Mod
Base Diameter: 24mm
Easy To Use 2 Post Build Deck
Unique Airflow System

Individual Airflow Passages
Honeycomb Airflow Holes
Fully Adjustable

Wide Bore 810 Drip Tip (Resin & Frosted)
Gold Plated 510 Connection (Standard & BF)
Knurled Top Cap Design
Stainless Steel Construction
Color Options: SS, Black, Full Black, Matte Black, Blue, Gold, Purple, 7-Color, Gunmetal
What's Included
Passage RDA by SMM & Hellvape
Spare 810 Drip Tip
510 Adapter
Bottom Feeding 510 Pin
Accessory Bag
Passage Sticker
User Manual
Check Out The Hellvape Passage RDA Review