The Hellvape Dead Rabbit Pro RDA is now on sale. Buy one of these rebuildable atomizers for only $19.99 after using the coupon code "DRPRO". It's now in stock at a USA-based store for only $30.59 when applying the discount code "MyVPro10". Choose from seven different color options including Black, Blue, Red, Rainbow, and more.
The Hellvape Dead Rabbit Pro RDA has some improvements when compared to their previous Dead Rabbit 3 RDA. It's made from stainless steel material and comes with two wide-bore 810 drip tips. Additionally, it kept the same 24mm overall diameter. If you enjoy squonking, you can replace the 510 pin with the included bottom-feed pin.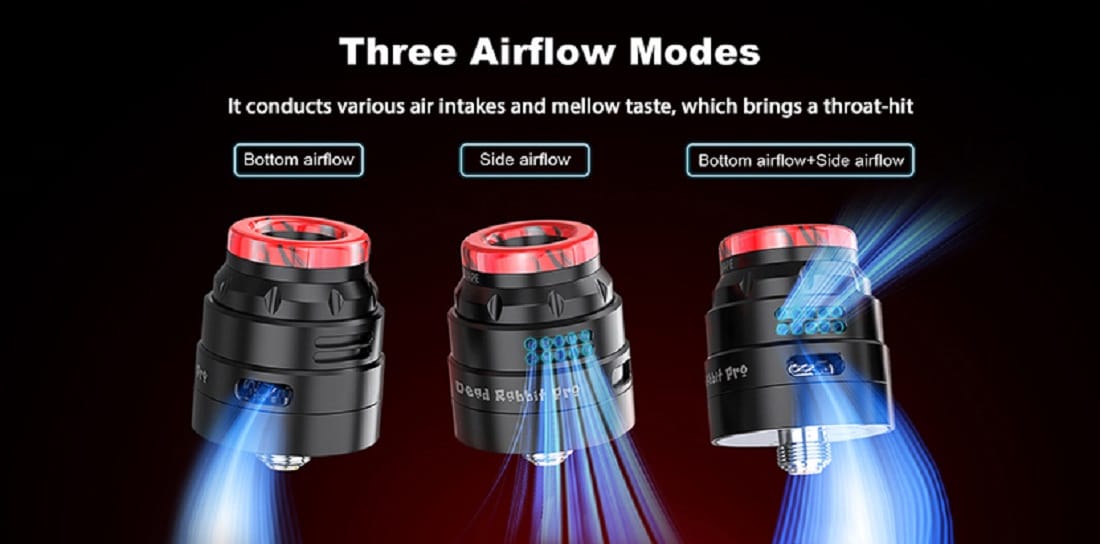 Hellvape's Dead Rabbit Pro RDA offers a spacious post-less dual coil build deck. This type of deck makes it easy to install your coils. A unique feature this atty has is the airflow system. It has an adjustable three-mode design, where you can set the bottom, side, or both the bottom and side. Lastly, if you enjoy customizing your atomizers this one includes some colored accessories including an airflow ring.
This Dead Rabbit certainly lives up to the name pro, especially with its unique airflow system. If you've been a fan of these in the past, then you'll want one of these in your collection for sure.
Hellvape Dead Rabbit 24mm Pro RDA Features:
Stainless steel construction
Overall diameter: 24mm
Two coil post-less build deck
Adjustable airflow system

Three-mode design (Bottom, Side, or Bottom and Side)

Gold plated 510 pin
Compatible with a squonk pin
Uses a wide bore 810 drip tip
What's Included:
Hellvape Dead Rabbit Pro RDA
User Manual
Extra colored drip tip
Additional Airflow Ring
BF Pin
Accessory Bag