Hellvape Dead Rabbit 3 RDA $21.67 (USA)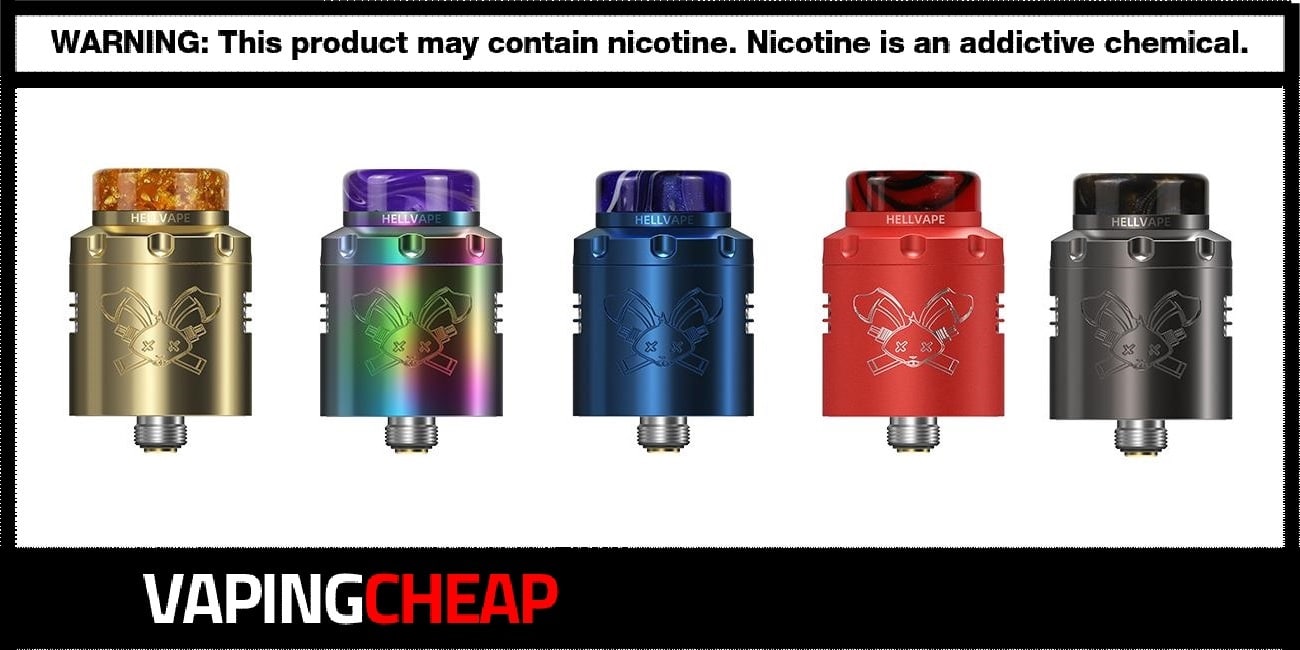 Here are cheap deals, discounts and sales for Hellvape Dead Rabbit V3 RDA. Get this atomizer from a US shipper from only $21.67 when using the code "VC15". It's available at another USA shop for $25.99 plus free shipping over $88. There are a ton of color options you can choose from including Matte Black, Stainless Steel, Red, Blue and more.
The Hellvape Dead Rabbit V3 RDA offers some improvements and is quite different when comparing it to the previous Dead Rabbit V2. It keeps an overall diameter of 24mm, so it'll easily fit on any of your devices with no issues. Additionally, it's an easy RDA to build on with the slanted four post build deck. Unlike the previous version, this deck is made with circular posts allowing for a much easier installation.
Another great and signature feature of the Dead Rabbit V3 RDA is the adjustable top airflow design. What's amazing with this airflow is that you can quickly swap it from a slotted airflow to honeycomb by simply rotating the barrel. As you'd expect, a BF pin is included for you squonkers.
All in all, while it does keep many features of the original, the Dead Rabbit V3 RDA by Hellvape offers some improvements to make it easier to use. Fans of the originals will definitely want to add this one to their collection.
Hellvape Dead Rabbit V3 RDA Features:
Stainless steel construction
Overall diameter: 24mm
Four post dual coil build deck
Adjustable top airflow
Can change between honeycomb and slotted airflow designs
Gold-plated 510 connection pin
Compatible with a BF/Squonk pin
Resin drip tip
What's Included:
Hellvape Dead Rabbit 3 RDA
BF Pin
Pre-built Ni80 0.37 ohm Fused Clapton Coils
Cotton
Accessory Bag
User Manual