Gas Mods Pallas MTL RTA $21.99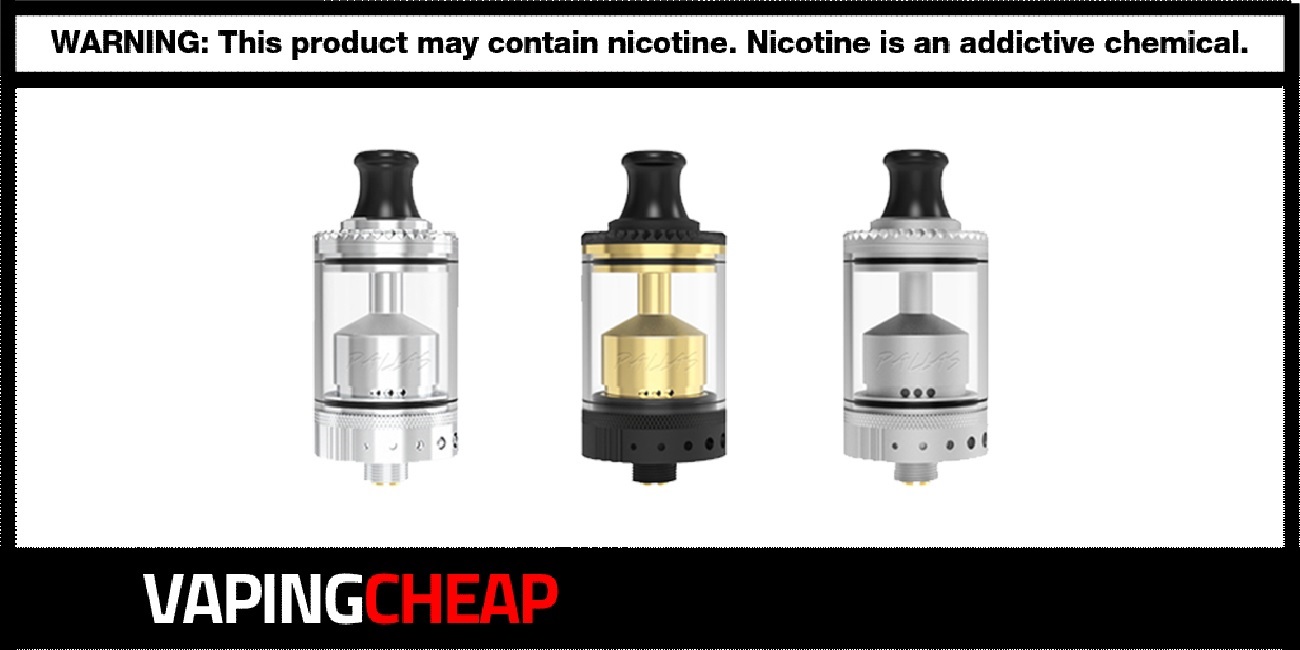 The new Gas Mods Pallas MTL RTA is now in stock and on sale. Grab yours starting from only $21.99! No coupon required. It's also in stock at a USA based store for $28.05 using discount code "HARDWARE15"! Free shipping is included over $50. There are three different color options available which are Stainless Steel, Black and Grey.
The Pallas MTL RTA by Gas Mods is primarily constructed out of stainless steel material and comes with a curved drip tip. With its design, it's not only comfortable, but perfect for MTL vaping.
When it comes to the overall size, the Pallas sports a 22mm base diameter. E-juice capacity is 3ml which is pretty good given its size. Filling is easy thanks to its top fill ports. You do get two different tank sections as well, one made from glass and the other from PC material.
One of the best features of the Pallas 22mm RTA by Gas Mods is the single coil build deck. It's incredibly easy to install your coils. Whether you're new to building or experienced, you won't have any issues. When it comes to the airflow, it offers 6 different bottom airflow options, plenty of options to adjust the draw.
To adjust the airflow, simply turn the base of the tank. The air travels from the bottom of the tank and forms a U shape around the coil which leads to stellar flavor. Lastly, this tank is great with your favorite nicotine salt e-juice as well higher strength freebase e-liquids.
If you're a fan of MTL vaping or looking to get into it without break the bank, then definitely check out the Gas Mods Pallas MTL RTA. These guys are known for products that offer awesome performance that's priced just right.
Gas Mods Pallas 22mm RTA Features:
Overall Diameter: 22mm
Maximum E-Juice Capacity: 3ml
Top Fill Design
Single Coil Build Deck
Adjustable Bottom Airflow Design
Stainless Steel Construction
MTL Drip Tip
Gold Plated 510 Connection Pin
Available In 3 Color Options: Stainless Steel, Black and Grey
What's Included:
Gas Mods Pallas RTA
Accessory Bag
Screwdriver
PC and Glass Replacement Tanks
User Manual