Gas Mods GR1 S RDA $9.65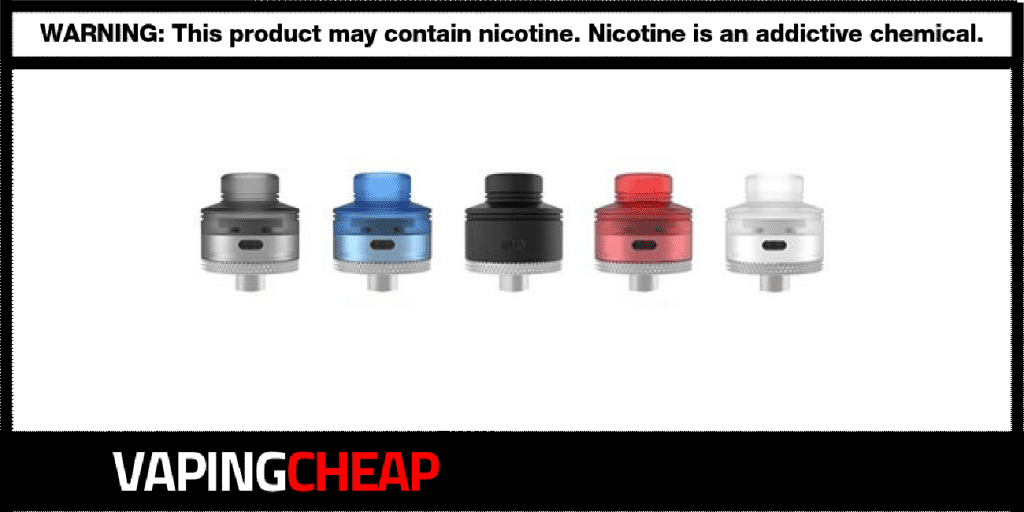 The Gas Mods GR1 S RDA is now in stock and on sale. Grab yours for only $9.65 after logging in and using the code "Easter2021". It's also available from another China based store for $13.34 plus free shipping. There's five different color options available including Black, Transparent Black, Transparent, Red and more.
The Gas Mods GR1 S RDA is an upgraded version, and improvement over their original release. However, it keeps that smaller 22mm overall diameter, and compact size, certainly catering to flavor. It is constructed primarily of stainless steel, but features a PMMA or POM top cap. This style top cap does keep quite cool even while chain vaping, and some vapers prefer this look over a traditional SS or aluminum cap. At the top, it does come pre-installed with a short drip tip, matching its overall look and design.
Now, when it comes to improvements, there's two. Firstly, the build deck is a bit easier to build on and can accommodate a variety of coil builds. There's two post holes on each side, so it doesn't matter how you wrap your coil, which is definitely a good thing. There's a small notch on both sides of the deck as well, which we've seen being implemented on many RDAs.
Additionally, the airflow is fully adjustable. It comes in from the side, but the actual airflow will hit the bottom and sides of your coil. This means intense flavor production, and a smooth draw.
If you're a flavor chaser, or enjoy smaller 22mm RDAs, then you'll definitely want to check out the Gas Mods GR1 S RDA. For under $14, it's a steal, that's for certain. Vapers who enjoys tanks will want to take a look at their Kree RTA.
Gas Mods GR1 S 22mm RDA Features:
22mm Base Diameter
27mm Height
Stainless Steel & PMMA/POM Construction
Matching Drip Tip
Adjustable Middle Airflow
Four Post Build Deck

Designed for Single Coils

5 Color Options
What's Included
GR1 S RDA 22mm By Gas Mods
Bag of Accessories