Dovpo Clutch X18 Mech Mod $97.99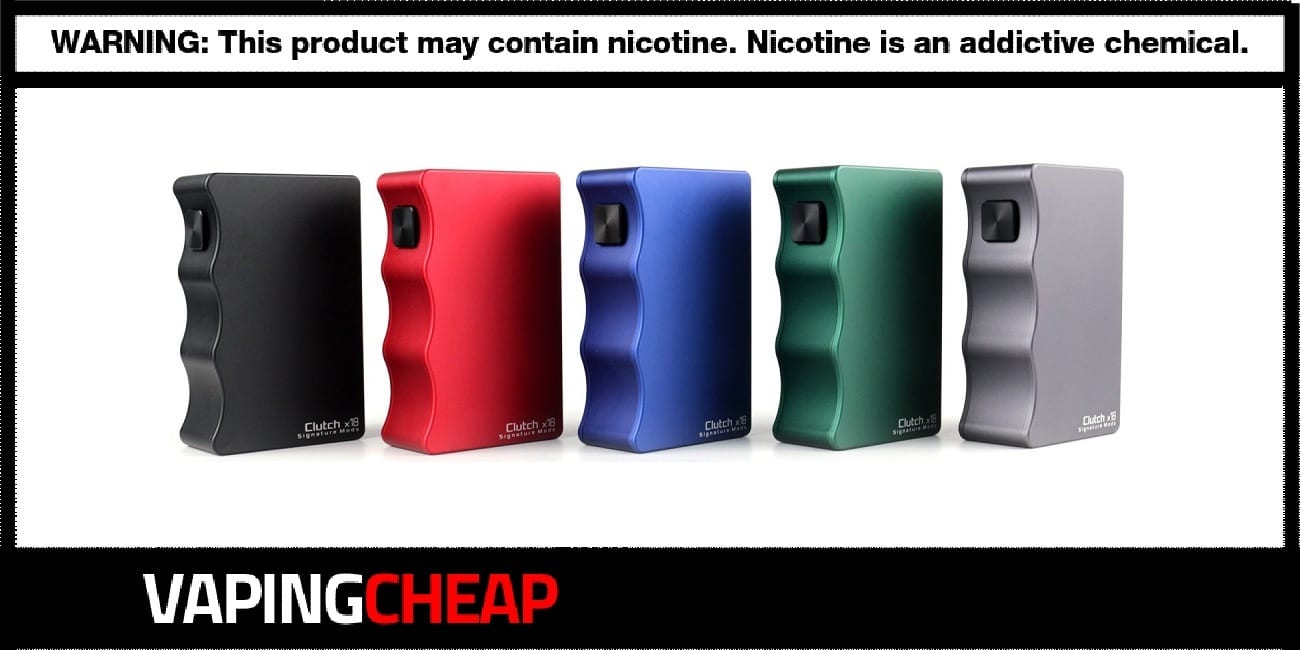 Here's where you'll find the best deals and discounts for the Dovpo x Signature Tips x Mike Vapes Clutch X18 Mech Mod. Buy yours for only $97.99 after the code "DCX18". It's now back in stock at a USA based shop for $103.50 plus free shipping using coupon "HARDWARE10". Multiple color options have been restocked.
The Clutch X18 Mechanical Box Mod is a collaboration between Dovpo, Mike Vapes and Signature Tips. Additionally, it adopts a body style similar to the previous Clutch Mod, but offers key differences, making it quite different from the original. For one, it requires 2 high drain 18650 batteries that are ran in a parallel configuration. However, it is still a fully mechanical mod, so we always recommend understanding battery safety as well as ohm laws before using it.
When it comes to the construction, the Clutch X18 Mod features a premium aluminum body alongside a sturdy battery sled on the inside. One awesome feature is the locking mechanism, which ensures it will not fire accidentally when in the lock position. Lastly, you can house atomizers up to 28mm when swapping the door panels out with the other pair that's included.
If you're a fan of mechanical devices or enjoyed the previous model, you'll definitely want to get your hands on this one. The Mike Vapes Clutch X18 dual 18650 mod certainly won't disappoint when it comes to performance.
Dovpo x Signature Tips x Mike Vapes Clutch X18 Features:
Requires two high drain 18650 batteries (Not Included)
Parallel Mechanical Mod
Ergonomic body
Aluminum construction
Houses atomizers up to 28mm (with the 28mm doors installed)
Be sure to understand ohm laws and battery safety
Has a few safety features
Available in 5 color options: Black, Blue, Green, Red and Gunmetal
What's Included:
Dovpo Clutch X18 Mech Mod
Pair of 28mm Doors
User Manual
Pack Of Extra Fuses
Screwdriver
User Manual
Be sure to check out the Dovpo Clutch X18 Mech Mod review video