CBDfx Tincture Sale! 30ml $23.99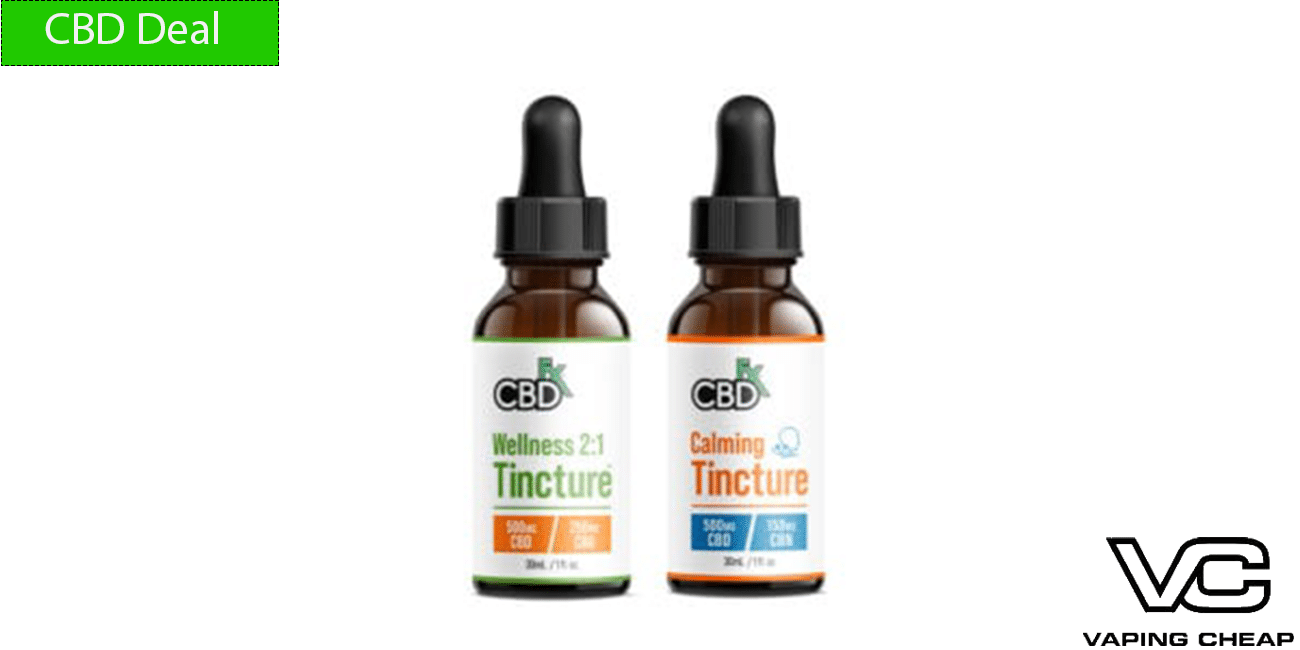 Here's a great sale on the CBDfx Tinctures. You can get a 30ml bottle as cheap as $23.99 using discount code "FEAST40"! If you spend over $35, your order will ship for free.
The CBD tinctures over at CBDfx is available in a variety of strengths. This includes 500mg, 1,000mg, 2,000mg, 4,000 and even as high as 6,000 mg. So no matter how strong of a tincture you're looking for, they definitely got you covered.
No matter which strength you choose, each is bottled in a 30ml size. Aside from various CBD tincture strengths, they also offer two different types, which are Wellness and calming.
If you choose the CBDfx Tincture in the Calming variant, it's a mix of CBD and CBN oil. The wellness option is a mix of CBD and CBG oil. The amount of CBN in each tincture is 150mg and the amount of CBG in each tincture will vary depending on the amount of CBD. However, it will be 2:1 ratio. Lastly, CBDfx tinctures are USA made and is Vegan/Gluten Free.
If you're looking for tinctures that are of great quality, offered not only in many strengths, but types too, you'll definitely want to check out this sale. For similar products, head over to our CBD Corner.
CBDfx Tinctures Details:
30ml Bottle
Available Milligram: from 500 mg to 6,000 mg

Calming has 150 mg of CBN
Wellness is a ratio of 2:1 of CBG

Bundle of both Tinctures as low as $61.18
Calming & Wellness Tincture Options
USA Made
Vegan & Gluten Free