Bohr Flask Pod Kit $29.25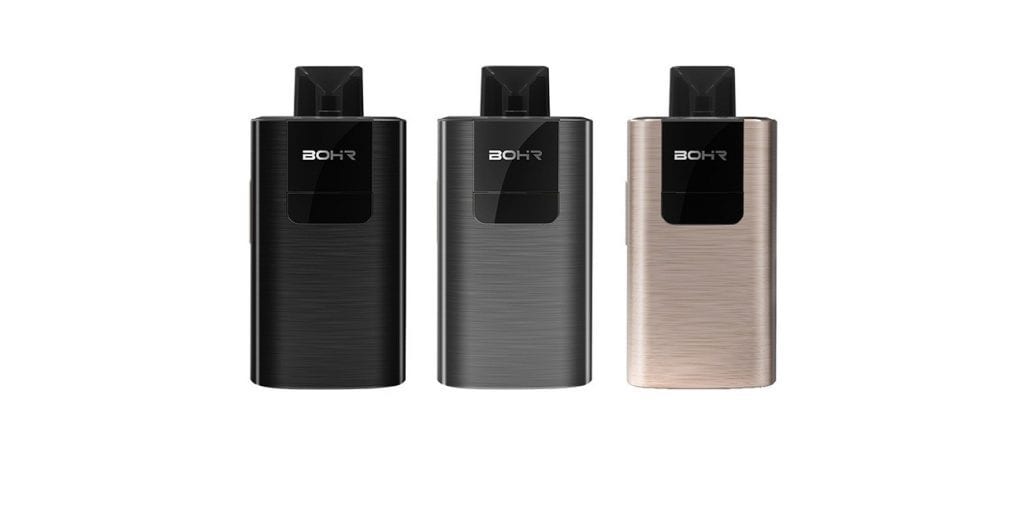 Here's a great deal on the new Bohr Flask Pod Kit. Get it for only $29.25 when you use our exclusive VapeSourcing Coupon "vapingcheap". It's also available from another vendor in China for $33.25. There's 3 color options to choose from including Gun Metal, Black and Gold.
The Flask Pod Kit by Bohr is quite a unique pod mod due to its external design, and features. For one, it's powered by the SAGA chipset, providing you with a wattage range of 1w to 20w. What's even better is that you can change from 3 different modes which include wattage, voltage and play modes. There's a small display screen right up front as well which shows you exactly what mode you're in, the resistance of the attached coil, battery life and output. There aren't that many devices in this category that provides this type of feature, even with some of the best pod vapes, so it's definitely a nice touch.
The Bohr Flask Pod Mod does have a large 1,150mAh battery inside of it, and can be charged using a regular micro USB cable. In addition, it utilizes a refillable pod cartridge and interchangeable coils. The Flask Pod Cartridge holds 2ml of e-juice, and has an easy fill design. When it comes to the Bohr Flask Coils, there's two of them, a 0.4 ohm mesh which is great for direct lung vaping, and a 1.2 ohm ceramic, which is better suited for a MTL draw. With either, you can use your preferred e-liquid, whether it'd be freebase or nicotine salt vape juice.
The Bohr Flash Pod Kit is another great option for the vaper looking for a versatile pod mod that offers different modes, and coil heads. If that's what you're looking for, then definitely check out this pod system, it might just be what you're looking for.
Bohr Flask Pod System Kit Features:
Aluminum + Plastic Construction
Internal 1,150mAh Battery
Powered by SAGA Chipset
Wattage Output Range: 1w - 20w
Three Vape Modes Available
OLED Display Screen
Flask Refillable Cartridge
Flask Replacement Coil Heads

0.4 ohm Mesh
1.2 ohm Ceramic

Various Safety Features Built In
3 Color Options
What's Included
Bohr Flask Pod Device
Flask Cartridge
0.4 ohm Mesh Flask Coil
1.2 ohm Ceramic Flask Coil
USB Charging Cable
User Manual
Warranty Card