Best Vape Mods for Cloud Chasing: Helping You Reach the Next Big Level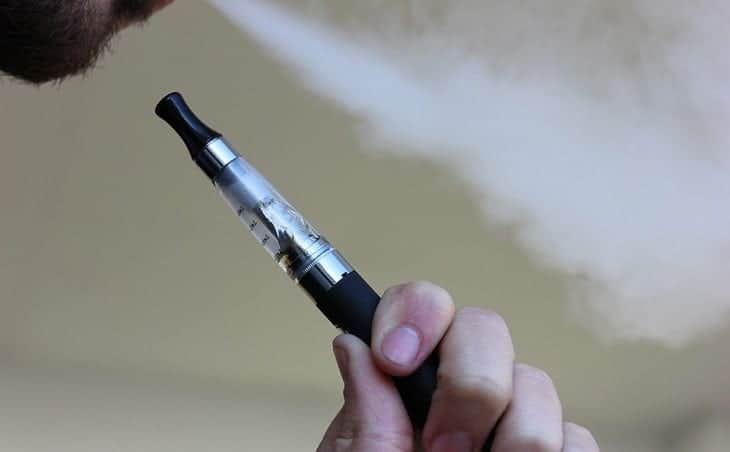 "I just want to blow big clouds of smoke!" This is the impetus that drives many vapers to pursue advanced hardware and continually scan the web for more powerful gear. It's an admirable goal that I fully endorse, and today I'm going to set you straight with surefire setups that will assist with your cause.
It's pretty much common knowledge that the best e-liquid for big clouds has a high VG content. It's thick, enabling the hearty vapor production necessary for powerful draws. The closer to 100% VG you can get, the better.
The thing is, not every vape can handle such high-quality juice. It stands to reason, then, that the best vape mod for clouds are power mods with sub-ohm abilities that fire high and true.
If you don't feel like fiddling around with complicated setups, though, you're going to need a more plug-and-play solution. My recommendation is a powerful box mod that come ready made for superior cloud creation. Let's begin.
The Best Vape Mod For Clouds: Our Top 5 Picks
These are my top five picks for superior cloud production. These options, I feel, balance price, power, and ease-of-use in a way that is accessible to vapers of all stripes.
Whether you're rising up the ranks looking for your first taste of true power, or an OG vaper looking for another piece to add to your collection, you'll want to take a good look at all of them.
This is a sturdy, adaptable device powered by two 18650 cells. Available in black, white, and silver, the smooth surface feels good in your hands and not at all cheap (like some plastic-y mods). There's a bold, centrally located display, large, unmistakable firing button, and easy-to-operate control buttons right on the front of the CUPTI-2.
Loading and charging batteries on the CUPTI-2 is easy. Just open the compartment, slide in your 18650s, close the hatch, and you're off to the races. You can charge via micro USB (located on the front) or use an external adaptor.
You can fire the CUPTI-2 in either temperature control or variable wattage modes. For temp control, you're given the option of nickel, titanium, or stainless steel coils. You can even go customizable using the adaptor, which Kanger thankfully includes with the kit. Resistance is a low 0.1Ω-2.5Ω. The temperature range goes from 200° – 600° F (that's 100° – 315° C for you metric folks out there).
If you prefer wattage mode, you can pump it up from 5W-80W standard. With the downloadable firmware upgrade, the limit is increased to 100W. You can switch in 0.1-watt increments, allowing for very precise control.
The CUPTI-2 has an internal storage with a 5ml capacity. You've got one of the best vape tanks for clouds built right in!
As for the cloud production, you won't be disappointed. Even though the 100W limit isn't high enough to accept all tanks, the ones that are compatible will work like a charm. Draws are smooth and plentiful. Flavors are full-bodied and pure. This is a great option with a stellar price point.
I'll admit, I don't see much difference in the silver and gray colors on the Cuboid 200. The black model, though, stands out as sleek and elegant. You'll need 18650 cells for this device, which you can charge via USB. It's 510 threaded, so you can use any 510 attachments to get to work.
The Cuboid 200 has both temp control and variable wattage modes with impressive numbers. Your temp control is suitable for nickel, titanium and steel coils. The range, like the CUPTI-2, is 200° – 600° F (100° – 315° C). Joyetech also included a TCR mode that allows you to enter custom values for whatever other coils you might want to use. Great for you tinkerers who want to try more advanced setups.
The wattage mode takes you all the way up to a staggering 200W. Joyetech built-in some additional features for safety and an improved experience. There's onboard "reverse polarity protection," which keeps the Cuboid 200 from screwing up if you put the batteries in the wrong way. There are also overcharge, overcurrent, and overdischarging countermeasures, keeping you from blowing yourself up from improper use.
As for using the Cuboid 200, it does exactly what it's supposed to: produce big, thick clouds. Load your VG liquid, crank the numbers up high, and watch to vapor flow.
In collaboration with vape genius JayBo, Wismec created one of my favorite devices, the Reuleax RX200S. It's a big, sturdy mod with a unique shape (ergonomic, you might say). There are also plenty of color combinations: silver/gray, black/red, white/black, black/blue, cyan/black. You can even find some "unofficial" color swaps done by intrepid customization experts.
Looks aside, the Reuleax packs some serious punch. Temp control and wattage modes are standard. The temp control parameters are nearly identical to the Cuboid 200's, as are the resistance range and wattage levels. You got your 510 threading, and all those advanced safety features to spare you from a disastrous vaping experience.
One of the features I like most about this model is that amazing display. It's huge! Don't get me wrong, devices with smaller displays get the job done just fine, but there's something about that big lettering that really speaks to me.
The Reuleax can take three 18650 cells, though you can operate it with just two. For all those "no one needs to vape at 200W" types, I like to load this thing up to the max and let the big clouds fly to prove a point. You can keep the device up-to-date with periodic firmware updates, and the experience will be that much better for it.
The one knock is that the certain atomizer won't fit with the Reuleaux (some threading issues). In spite of that, this is always going to be my best vape for clouds. Still, there are other great options out there, so let's continue exploring.
My jaw dropped when I first saw this mod. If there's one thing Smoktech does better than anyone else, it's presentation. Just look at this beauty of a vape. The powerful rectangular shape, the splash of red, the incredible finish. I could stare at the H-Priv for hours just admiring its form. Vapes are meant to be used, though, so how does this one stack up?
Quite nicely, in my opinion. Smok has gotten innovative, putting the display on the top of the mod. Vape and check your settings all at the same time, it's a genius idea. It's also quite large and clear, which I enjoy.
The stats are what you'd expect from a high-end box. Variable temp control and wattage, the ability to accept multiple coils, and powerful output. You can crank the H-Priv up to 220W and enjoy some of the biggest clouds you've ever seen right out the package.
The bells-and-whistles Smok included are also welcome additions. Atomizer recognition, puff monitoring, auto-cutoff, short-circuit/overheating protection, and a low battery warning all serve to make your vaping experience with the H-Priv as perfect as it could be.
This is a mod for the ages, easily one of the best vapes for clouds I've ever had the pleasure of trying out.
Council Of Vapor Tempest 200
You knew Council Of Vapor had to make it onto this list. These vape pioneers have done it again with the Tempest 200, a high-powered box that hits all the right notes for me. Three 18650 cells power this bad boy, and you can kick the juice up to 200W with no issues.
You've got your turbo-charged features standard. Temp control, wattage control, beautiful OLED display, and easy three-button control scheme. COV even built-in three selectable output modes.
There's a "soft" setting for your mouth-to-lung hits, a "standard" setting for balance, and a "power" setting for high-end use. The type of inventiveness that's to be expected from experienced vape craftsmen of this caliber.
Also, I'd be remiss if I didn't mention how great the Tempest 200 looks. Carbon fiber side panels and brushed metal finish give this a chic look fit for the luxurious vaper.
Conclusion​
If you want big clouds, you need big power, and the box mods on today's list all fit the bill.
All are a great value, just remember that you'll have to drop some cash for those batteries as well.
If you're comfortable with the two-cell setup, go with the Kanger or Smok models. If you want assurance that you needs will be met, get a three cell. My favorite is the Reuleaux, but any of these mods will make a fine addition to any vape arsenal!
Here's an inspirational video: