Aspire Odan Evo Tank $23.49 + FS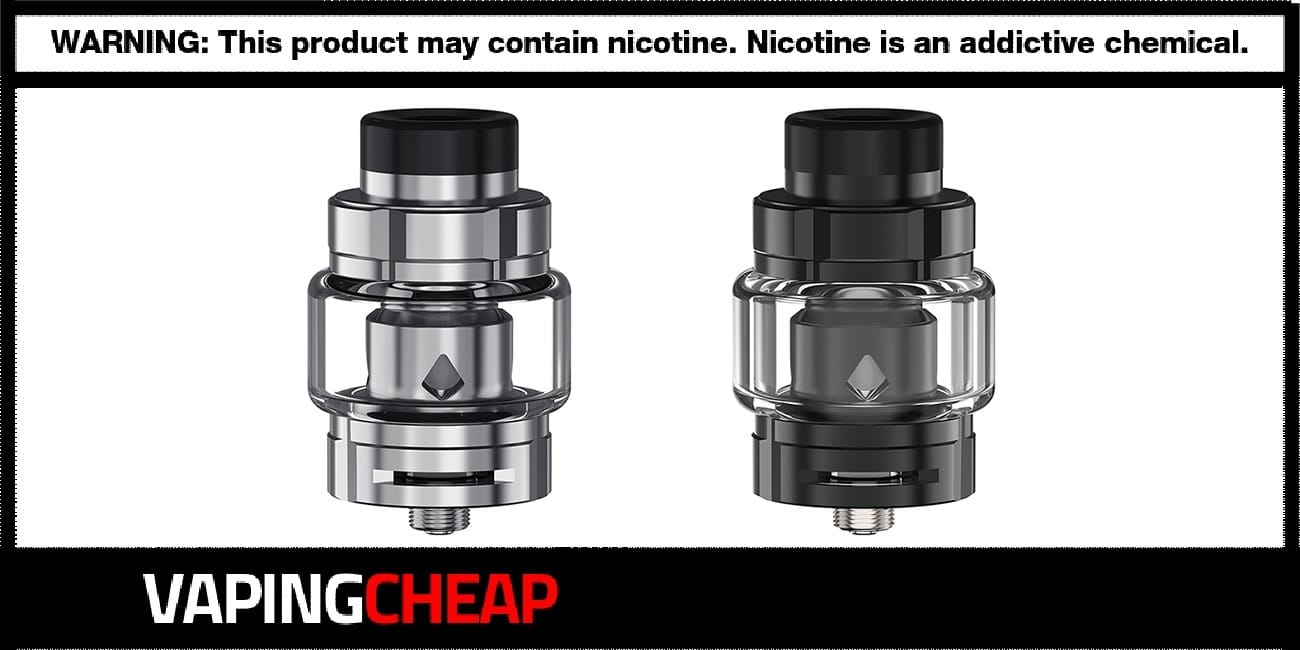 The new Aspire Odan Evo Tank is now available for pre-order. Get yours for as cheap as $23.49 after using our exclusive code "vapingcheap". Free worldwide shipping is included! There's only two color options available which are Black and Stainless Steel.
The new Odan Evo Tank by Aspire, is an upgraded yet smaller version of the original Odan Sub Ohm Tank. Its overall diameter is 25mm, so it'll fit most devices on the market today. In addition, it is primarily constructed out of stainless steel material and includes a wide bore drip tip.
With its bubble glass tank section installed, it holds a maximum e-juice capacity of 4.5ml. Filling this tank is a breeze thanks to the top fill design. Simply take off the top tank section, fill and close.
What's great about this tank atomizer is that it is compatible with the Aspire Odan coil family. Inside the box, you will get not one, but two mesh coils. Not only will you experience awesome flavor, but longer lifespans too!
Another great feature is the bottom dual airflow design. We've seen many other tanks and that's certainly not a bad thing! It's fully adjustable as well, so you can go with a full wide open draw to a restrictive direct lung vape.
For you vapers fan of the original, then you'll want to add this new variant to your collection. It's slightly smaller, but compatible with the same awesome coils. Not to mention, its exterior is way better looking than the original!
Aspire Odan Evo Sub Ohm Tank Features:
Overall diameter: 25mm
Maximum e-juice capacity: 4.5ml
Top fill design
Stainless steel construction
Wide bore drip tip
Compatible with the Odan coil series
Adjustable bottom airflow
What's Included:
Aspire Odan Evo Tank
Odan 0.3 ohm Mesh Coil
Extra Glass Tank
User Manual
Odan 0.1 ohm Mesh Coil
Pack of O-Rings
More Great Vape Deals...
---
Vapefly Nicolas MTL Tank $10.59
For a limited time only, the Vapefly Nicolas MTL Tank is now on sale right here for only $11.99! No coupon code required! The colors available[...]