Anarchist EJuice Sale 100ml $10.95 (USA)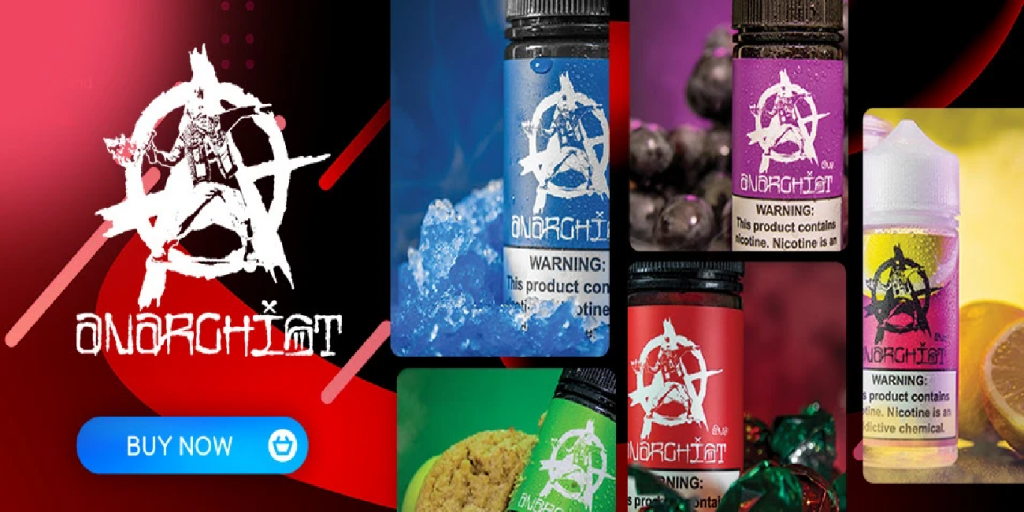 Here's a cheap deal and discount for Anarchist EJuice! Get large 100ml bottles on sale for just $10.95. No code required for this discount.
The Anarchist e-liquid line consists of multiple unique flavor options. This includes Purple (Grape Bubblegum), Pink Lemonade, Blue (Blue Raspberry Slushie), Green (Green Apple Cookie), and Red (Strawberry Hard Candy). Additionally, each Anarchist vape juice flavor comes in large 100ml chubby gorilla bottles, which is preferred over traditional bottles.
They're just easier to use when it comes to filling tanks, dripping and even carrying with you. When it comes to nicotine strength options, Anarchist e-juice is typically available in 0mg, 3mg and 6mg freebase. Lastly, each flavor option does have a high VG blend.
If you're a fan of Anarchist e-liquids or simply looking for another e-juice deal to save on some premium vape flavors, then you'll definitely want to check this out. With savings of nearly $10 per bottle, you can't go wrong.
Anarchist Vape Juice Sale Details:
100ml Bottle Sizes - $10.95
High VG Blends (70VG/30PG)
Nicotine Strength Options: 0mg, 3mg, 6mg
5 Different Flavors Available:

Pink Lemonade
Blue - Blue Raspberry Slushie
Purple - Grape, Bubblegum
Green - Green Apple, Cookie
Red - Strawberry Hard Candy
More Great Vape Deals...
---
Uwell Caliburn Pod Vape Kit $11.99
For a limited time only, the Uwell Caliburn Kit is now available on sale right here for only $24.99! No coupon code required! Various color options[...]