Mechlyfe Compact RBA Deck Kit $5.95 (USA)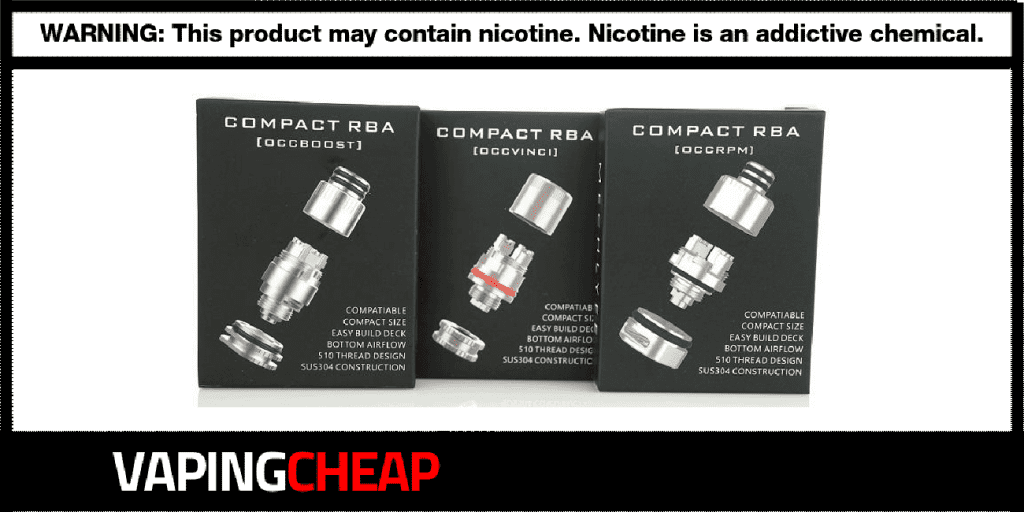 Here's a cheap deal for the Mechlyfe Compact RBA Deck Kit. Get one for just $5.95. No code required to get this discount. You'll also get free shipping when spending over $50.
The Mechlyfe Compact RBA Deck Kit is available in multiple options that are compatible with various devices. Firstly, there's the OCCBOOST option which is compatible with the Aegis Boost Pod Mod. Secondly, you have the option of the OCCVINCI which can be used with the Voopoo Vinci. Lastly, there's the Mechlyfe OCCRPM which is compatible with both the Smok RPM40 and Fetch Mini.
With that being covered, the Mechlyfe Compact RBA Deck allows you to use your own coil for the respective device that it's compatible with.
Additionally, each option is crafted of SS304, and feature a compact design. What's even better is that no matter which option you go for, it's incredibly easy to build on. With its two post deck, even the beginner vaper will have little to no issue installing their own coil. Lastly, and probably the absolute best feature is that they do have a 510 thread connection, so you can attach it to a regular mod to pre-heat your coil.
If you have on of the compatible devices, and rather vape on your own coils, then you'll definitely want to grab the Mechlyfe Compact RBA Deck Kit. It's easy to use, and it'll save you tons of cash down the road, that's for sure.
Mechlyfe Compact RBA Deck Features:
304SS Construction
510 Thread Design
2 Post Build Deck
Bottom Airflow
Compact Size
Three Options Available

OCCVINCI - Voopoo Vinci
OCCBOOST - Geekvape Aegis Boost
OCCRPM - Smok RPM40 & Fetch Mini