Wotofo Recurve V2 RDA $14.19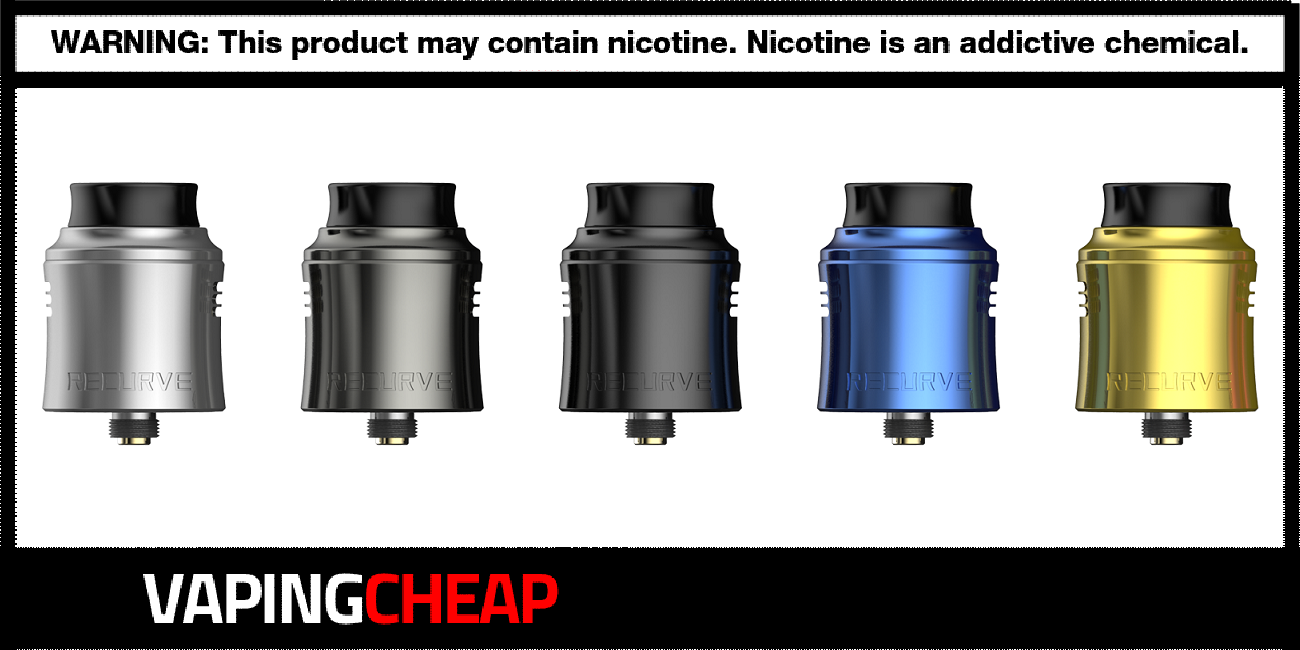 For a limited time only, the Mike Vapes and Wotofo Recurve V2 RDA is now in stock and on sale. Buy one for only $14.19. No coupon required. It's now in stock at a USA based store for only $27.00 with free shipping over $80 after the discount code "Hardware10". You can pick from six different colors including rainbow, stainless steel, gold, blue, black and gunmetal.
The Recurve V2 RDA is a collaboration between Wotofo and Mike Vapes, just like the others in this lineup of vapes. When compared to the previous Recurve Dual RDA, it offers many changes and updates, making it a worthy successor.
Firstly, it sports an overall diameter of 26.4mm and features stainless steel construction. Included in the box, you'll get a BF 510 pin, allowing you to squonk with this atomizer if desired.
One similar feature the Wotofo Recurve V2 RDA has that we've seen before is the postless build deck. This deck is not only easy to build on, but it also allows you to use both dual coil and single coil builds. Furthermore, you get two different airflow adapters that allows you to change the way it vapes! Lastly, the top airflow design helps prevent leaking, while providing a smooth and flavorful draw.
As mentioend earlier, the Recurve V2 RDA by Wotofo and Mike Vapes is a worthy successor to the originals. With its new and unique airflow, and postless deck, it's a must-have for any collection.
Wotofo x Mike Vapes Recurve V2 RDA Features:
Stainless steel construction
Collaboration between Mike Vapes and Wotofo
Overall diameter: 24.6mm
2ml Juice Well
Postless build deck
Top airflow
Two airflow adapters
Wide bore drip tip
510 connection pin
Compatible with a squonk pin
What's Included:
Wotofo Recurve V2 RDA
Two Airflow Adapters
Pre-Built Coils
Accessory Bag
User Manual
Tools