Vape House Banana Pancake 100ml $5.99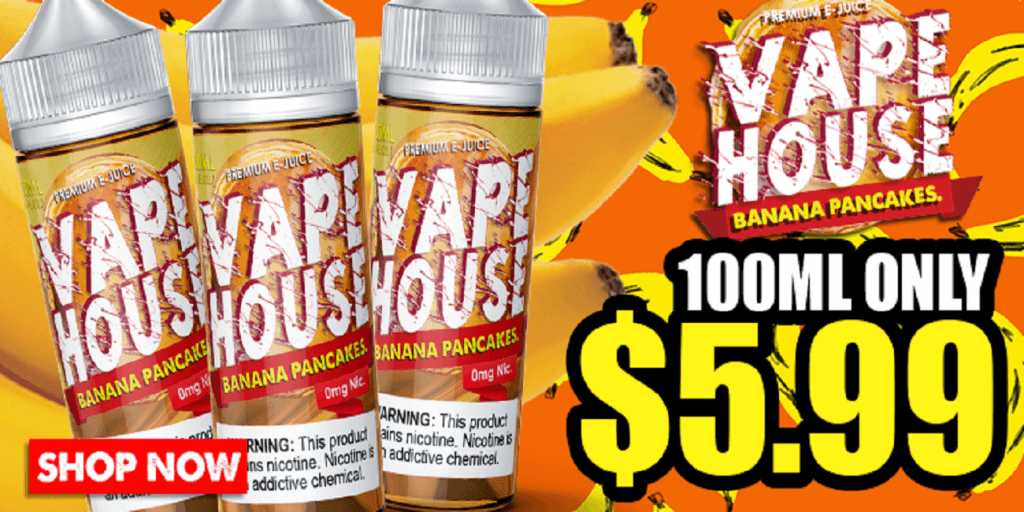 Here's an awesome deal on Vape House Banana Pancake in the 100ml bottle size! Grab your for only $5.99! No code required!
Banana Pancake by Vape House comes in a large 100ml chubby gorilla bottle. In our experience, these bottles are way easier to use when it comes to dripping and fill up your sub ohm tanks and other atomizers. In addition, it's available in three different nicotine strengths which include 0mg, 3mg and 6mg.
When it comes to Vape House's Banana Pancake flavor description, this e-juice is described as a fluffy and warm stack of pancakes topped with syrup, and blended with ripe banana bringing a breakfast vape that's perfect for all day. Now, when it comes to cloud production, you'll be getting tons of it from this vape juice as it's an 80VG/20PG blend.
If you're a fan of breakfast flavored vape juices, or simply want to try out a new premium flavor for cheap, then this is a deal you cannot miss out on! We're not exactly sure how long this sale is gonna last, so stock up while it's on sale!
Banana Pancake By Vape House 100ml
Large 100ml Chubby Gorilla Bottle
High VG Blend (80VG/20PG)
Nicotine Strength Options: 0mg, 3mg, 6mg
Flavor Description: Fluffy Pancakes topped with syrup & ripe banana
More Great Vape Deals...
---
Tuglyfe Pod System $2.99!
For a limited time only, Flawless Vape Shop is having their BOGO Sale right here where you can get a two bottles of[...]